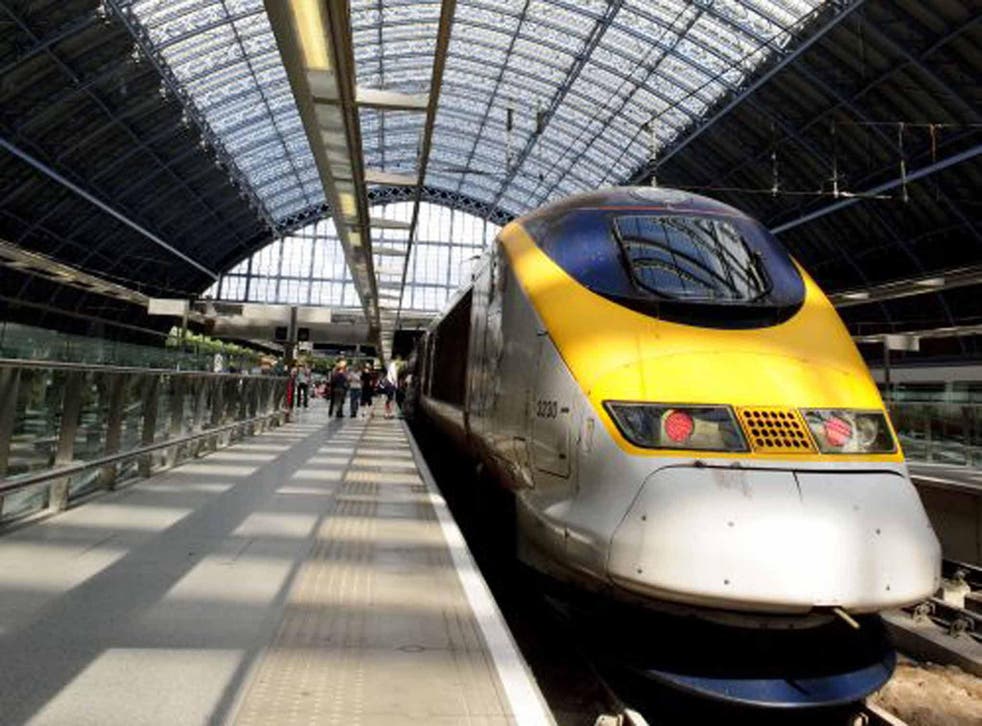 Brexit latest: Eurostar to cut train services and axe staff due to 'challenging environment' after EU vote
Two trains to Paris and one to Brussels could be cancelled daily
Simon Calder
Travel Correspondent
Wednesday 30 November 2016 17:19 Comments
After Marmite, the next institution under threat as a result of Brexit is Eurostar. The train operator is to cut one in 12 services from London St Pancras to Paris and Brussels, due to a "challenging environment".
In addition, 80 staff are likely to lose their jobs.
Eurostar is expected to reveal which departures will be axed ahead of the new international timetable taking effect in December. If cuts are applied proportionately, two daily trains to Paris and one to Brussels will be removed from the schedules. Because the firm is rolling out new, larger trains, the overall number of seats is unlikely to be affected.
In July, Eurostar reported a slight fall in passenger numbers but a more significant reduction – 10 per cent – in revenue over the previous three months.
The firm's chief executive, Nicolas Petrovic, said at the time: "The uncertainty following the vote to leave, combined with the Brussels terrorist attack, has continued to dampen demand."
A spokesperson for Eurostar said: "This is a challenging environment for all travel companies and we need to manage our costs very carefully. That's why we are looking at the size and shape of our business.
"We are committed to minimising the impact of these changes on our colleagues and our current focus is on managing any reductions through voluntary redundancies and sabbaticals as much as possible."
Eurostar carries 80 per cent of the total passenger traffic between London and both Brussels and Paris. A significant number of passengers to and from the Belgian capital are travelling because of EU business. Demand is expected to drop sharply after the UK leaves the EU, though it may actually increase during the negotiations on exit terms.
The firm still intends to introduce direct services from London to Amsterdam at the end of 2017.
Click here to view European tours and holidays, with Independent Holidays.
Register for free to continue reading
Registration is a free and easy way to support our truly independent journalism
By registering, you will also enjoy limited access to Premium articles, exclusive newsletters, commenting, and virtual events with our leading journalists
Already have an account? sign in
Join our new commenting forum
Join thought-provoking conversations, follow other Independent readers and see their replies