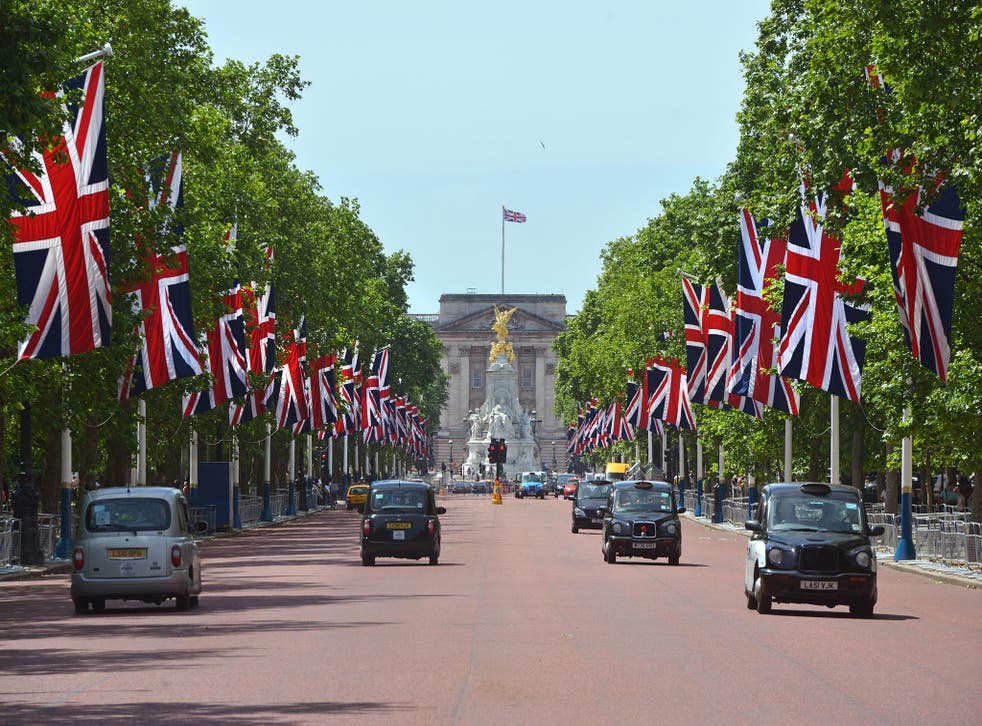 'Brexit boost' for UK tourism proved a myth as £22.5bn deficit is revealed
Visitor spending in UK slumped by 7 per cent as EU tourists stayed away due to uncertainty
A Brexit pledge that Britain would "out-compete other major tourism destinations" has fallen flat, with inbound travellers' spending falling sharply in 2018.
As a result of the slump in revenue, the UK's "tourism deficit" is bigger than ever, estimated to be £22.5bn.
Soon after the EU referendum, pro-Brexit MPs lined up to enthuse about the benefits for UK tourism of leaving the European Union.
"Brexit will enable our wonderful tourism industry to thrive further still," said the keen Brexiteer and Conservative MP for South East Cornwall, Sheryll Murray, in a parliamentary debate in October 2016.
Nigel Huddleston, Tory MP for Mid Worcestershire, said: "One of the plus points of Brexit and the weak pound is that it makes visits to the UK comparatively more affordable."
Top 20 UK tourist attractions

Show all 20
In the same debate, the-then tourism minister, Tracey Crouch – now calling for a no-deal Brexit – said the government's tourism strategy would "help Britain out-compete other major tourism destinations, to welcome more international visitors than ever before".
But figures for 2018 revealed by the Office for National Statistics show a fall in visitor numbers and a slump in earnings from them, with the tourism balance of payments deficit bigger than ever.
There were 3 per cent fewer overseas visitors last year than in 2017, representing 1.2 million travellers. Collectively they spent 7 per cent less, a drop of £1.6bn.
Travelling in the opposite direction, 1 per cent fewer British holidaymakers headed abroad, but spending increased by 1 per cent.
For financial purposes, outbound tourism represents an import while inbound visitors' spending is an export. The tourism balance of payments deficit – the excess spent by UK travellers abroad over income from foreign visitors to Britain – is wider than ever, at £22.5bn.
The chairman of the branding consultancy Landor, Peter Knapp, blamed the Brexit shambles at Westminster: "The indecisiveness of politicians in handling the situation has damaged Britain's standing in the world and we can see the tangible effect of this in the decline in the number of tourists visiting the country."
The director of VisitBritain, Patricia Yates, said: "Last year was the second highest year on record after a stellar 2017 for inbound tourism to the UK, both for the number of visits and for spending.
Support free-thinking journalism and attend Independent events
"We have however seen a slow-down from Europe with our research showing concern on the impact that the uncertainty of Brexit is having for visitors from the EU.
"VisitBritain is working very hard to reassure visitors that our message of warm welcome remains."
London, with 19.1 million overnight visits, remains disproportionately ahead of other cities. In second place was Edinburgh – with 92 per cent fewer overseas visitors. Manchester was in third place.
For outbound visitors from the UK, Spain remained way ahead of all others with 15.6 million visitors, with France second at 8.6 million and Italy third at 4.3 million.
Join our new commenting forum
Join thought-provoking conversations, follow other Independent readers and see their replies