British Airways flight from Mumbai diverted to Athens after avoiding Iraqi airspace
US airlines have been told to avoid the Gulf, as well as Iranian and Iraqi airspace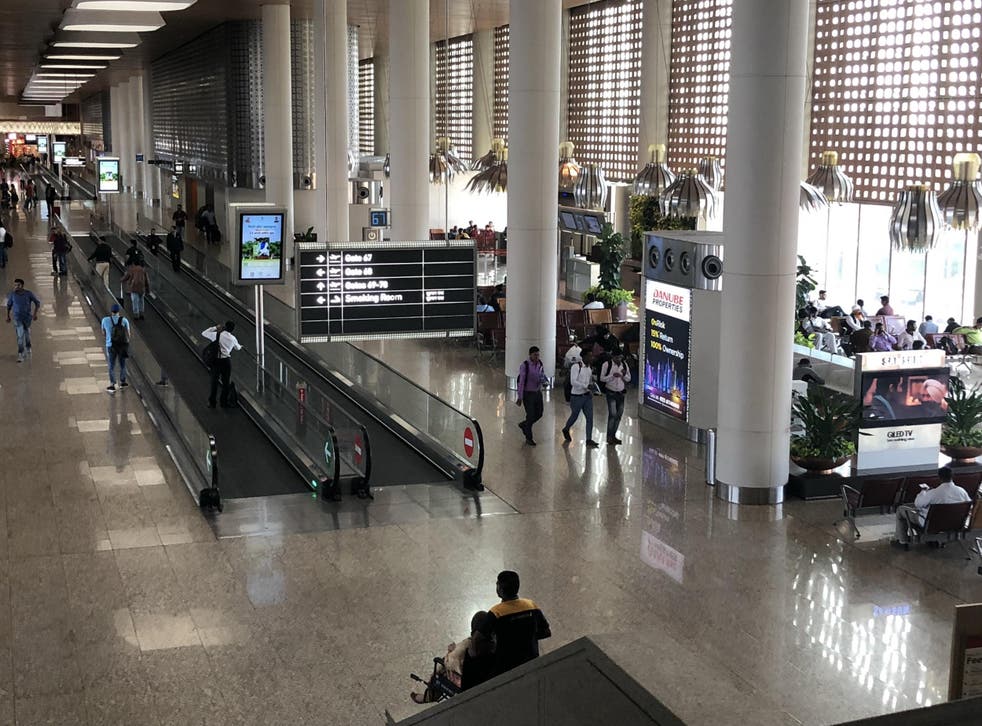 A British Airways flight from Mumbai to Heathrow has diverted to Athens, after a sudden decision to avoid Iraqi airspace.
Flight BA134 departed from India's biggest city in the early hours of Wednesday. The Boeing 777 flew the usual track from Mumbai to the UK: across the Arabian Sea, passing over the UAE close to Dubai and flying the length of the Gulf.
The aircraft had just entered Kuwaiti airspace, and was set to fly over northeast Iraq, close to the Iranian frontier – a common route for commercial flights between the Gulf and Europe.
But the aircraft then turned right and passing briefly over Iraq and Iran, before continuing the turn through 270 degrees and heading southwest over Kuwait and into Saudi Arabia.
The plane crossed Cairo and Alexandria in Egypt but instead of continuing to London, it touched down at Athens just after 8am, local time.
World news in pictures

Show all 50
One business-class passenger, Michael Robinson, said the captain revealed he had been asked to fly over Iranian airspace.
"He told me he had refused," said Mr Robinson, who is chief executive of ESG Global. "​It looks like the missiles were fired about 20 minutes later.
"BA have done a pretty good job. It was a good decision."
While the initial plan had been to refuel and fly on to London, the diversion added so much time to the journey that the crew came up against flight-time limitations.
The aircraft is still on the ground in Athens. Passengers and crew have been taken to hotels, and the plane is now expected to land at Heathrow at 11.35am on Thursday, over 28 hours behind schedule.
A British Airways spokesperson said: "We are in constant contact with our partners around the world to assess the security of our routes, and will always take action where appropriate.
"We would never operate a flight unless it was safe to do so."
In the opposite direction, two BA flights from Heathrow to Dubai were turned around over Turkey in the early hours of Wednesday morning and diverted to Istanbul.
Tui Airways delayed a flight from Gatwick to Goa on Saturday by 36 hours, telling passengers: "Due to recent political issues in the Middle East, this has resulted in airspace restrictions along the route of your flight."
When the Boeing 787 eventually flew out, it kept south of the Gulf and used Saudi airspace.
Hundreds of flights are still using Iranian and Iraqi airspace. Emirates flight EK1 from Dubai to Heathrow, which took off shortly after the British Airways flight, followed a standard track over Iraq.
US airlines have been told to avoid the Gulf, as well as Iranian and Iraqi airspace.
No American carriers fly to the three key Gulf airports: Abu Dhabi, Doha and Dubai.
Register for free to continue reading
Registration is a free and easy way to support our truly independent journalism
By registering, you will also enjoy limited access to Premium articles, exclusive newsletters, commenting, and virtual events with our leading journalists
Already have an account? sign in
Register for free to continue reading
Registration is a free and easy way to support our truly independent journalism
By registering, you will also enjoy limited access to Premium articles, exclusive newsletters, commenting, and virtual events with our leading journalists
Already have an account? sign in
Join our new commenting forum
Join thought-provoking conversations, follow other Independent readers and see their replies