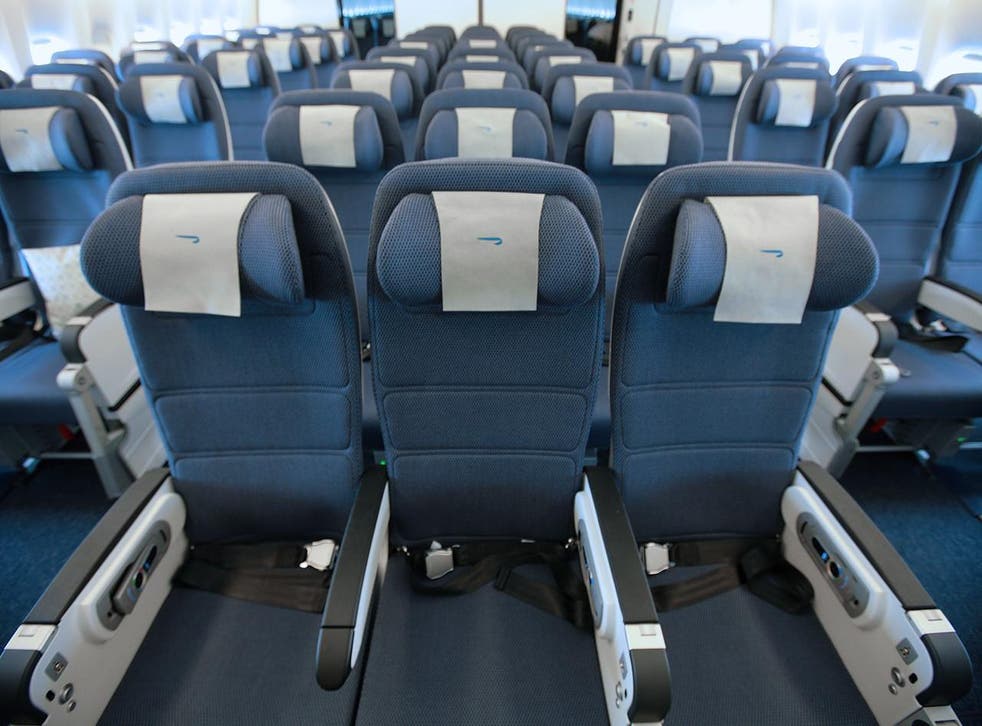 British Airways has patented a 'digital pill' to make flying easier - but is it really necessary?
Plane talk: Passengers will apparently swallow a mini transmitter to tell cabin crew how their body is handling the journey
Simon Calder
Travel Correspondent
Friday 02 December 2016 13:23 Comments
Yet some British Airways passengers, in the future, may be given a snack with a difference: an ingestible sensor that transmits how you are feeling so that cabin crew are better able to provide what you need.
BA is a busy company these days, as the airline seeks to compete with low-cost European rivals and the aviation-empire-building Gulf carriers. Three of the busiest people at the airline are Daniel Jobling, Estelle Levacher and Glenn Morgan. I don't know them personally, but I do know that they are listed as the inventors on one of the most unusual airline patents I have ever read.
Just in case you have more pressing tasks than wading through the 24-page document, allow me to digest the patent for you. The title is Travel Environment Control. That's not about controlling the impact of travellers on the environment, but about the environment of the posh seats in a plane (at least judging from the accompanying diagram).
The document takes a holistic look at travel, with a view to providing a smoother end-to-end journey for premium passengers. That could involve you swallowing a chip – a miniature transmitter to tell the cabin crew how your body is coping with the long haul.
The patent envisages a flight involving "Digital pills or other ingestible sensors that detect internal temperature, stomach acidity and other internal properties, and wirelessly relay this information outside the passenger's body."
From somewhere deep inside your body, you will be unwittingly emitting signals to the cabin crew about your wellbeing, or lack of it.
I hate to criticise forward-thinking research on how to improve the air-travel experience. But it's interesting that the airline is spending time and money on a project that looks, if I am not being unkind to the inventors, like a solution in search of a problem.
In a customer-service industry like aviation, airlines constantly strive to improve their offer, to create differences that will stimulate demand and persuade passengers to pay a premium in a ferociously competitive market. But there are ways to improve the passenger experience without the need to "think outside the box" or, indeed, consume a chip that will presumably part company with the passenger some time after the flight.
Does the cabin feel too hot? Turn down the temperature. Too cold? Offer passengers a blanket. Better still, the traveller, even after a glass or two of Club World champagne, may be sentient enough to ask for one (though in my experience requesting a blanket is not worth doing in Air Canada's economy class between Toronto and Amsterdam).
Passengers, not crew, are responsible for their wellbeing. The patent talks of "service instructions to provide water when the passenger is determined to be dehydrated". But every long-haul traveller needs constant topping up with water, and on good airlines such as BA the crew regularly offer it.
Easiest of all: reduce fatigue by cutting the length of time passengers spend in an airport and aboard a plane.
Airports and planes are a lot like prisons (apart from the easy availability of illicit drugs): you want to get out as quickly as you can.
Airlines are fastidious about demanding that passengers sticking to the published timetable. Try to get airside at Heathrow Terminal 5 with less than 35 minutes before your flight departs, and you will be turned back at the entrance to the security check – yes, even if you are on a short-haul flight departing from one of the easy-to-reach "A" gates. But a quick check on Friday morning revealed about a dozen BA departures from Heathrow that left around half an hour late.
So if the airline knows there's going to be mild disruption of this order, I'd like a text that cuts me the appropriate 30 minutes of slack; that will help de-stress the journey for any wildly optimistic people trying to reach Heathrow on the Piccadilly line of the Tube.
Call me Sherlock, but the best way to reduce the time spent on board the plane is not to get on it too early. I appreciate that it helps the ground staff and the flight crew if all the passengers are on board and strapped in, just in case an earlier departure becomes possible. But statistically, I'm not convinced that quicker clearance happens enough to justify making passengers spend an extra half-hour on board the aircraft.
And if Daniel, Estelle and Glenn from BA want to use those thoughts: there's no patent.
Click here for the latest travel offers from Independent Holidays
Register for free to continue reading
Registration is a free and easy way to support our truly independent journalism
By registering, you will also enjoy limited access to Premium articles, exclusive newsletters, commenting, and virtual events with our leading journalists
Already have an account? sign in
Join our new commenting forum
Join thought-provoking conversations, follow other Independent readers and see their replies