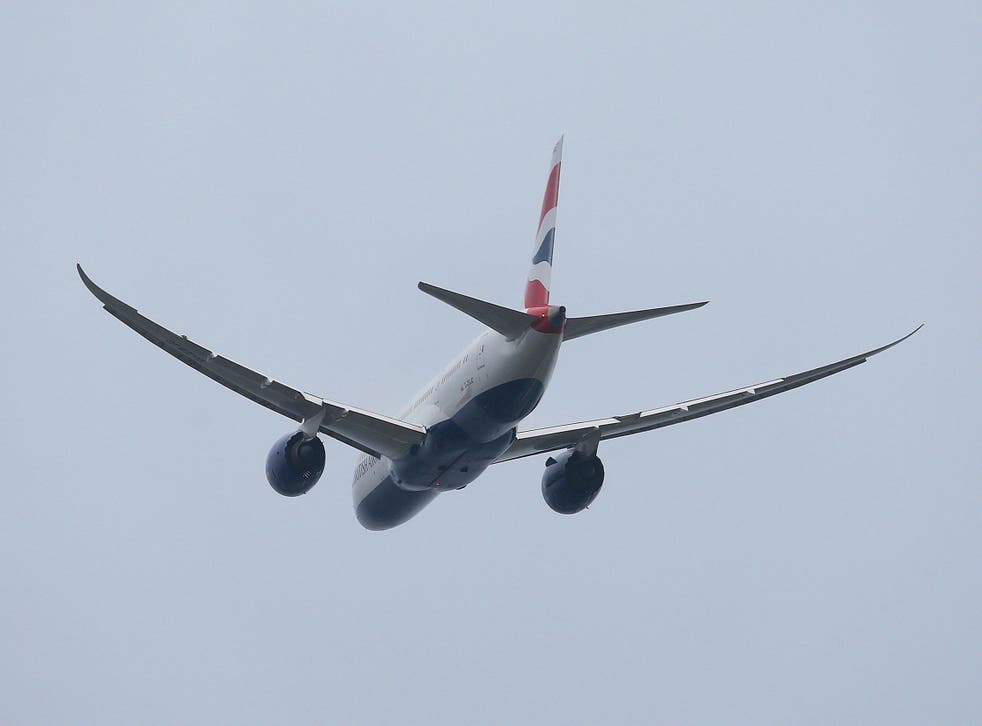 How British Airways flight routes have changed over the last 20 years
Plane Talk: BA's portfolio is a very different prospect in 2018
Never argue with the captain: that is always a good plan (except if you are a first officer practising sound crew resource management by challenging his or her decision-making on the flight deck).
"Valentine's Day 2018 will see the maiden flight of the longest ever non-stop route from Gatwick: a new link to Buenos Aires," I wrote. Norwegian started the link on 14 February.
Swiftly, a British Airways captain referred me to the summer of 1997. At the time, BA was experimenting with moving all its South American services from Heathrow to Gatwick (the airline did a similar thing with its African route network). And the Airline Routes website lists a Gatwick-Buenos Aires service by Boeing 747, with no reference to an intermediate stop. So I deferred to the captain.
Then I read on. The same source lists all British Airways' intercontinental services. When you compare it with the summer of 2018, it is remarkable how much an airline's network can change in the course of a generation. At the back end of the 20th century, Brisbane and Melbourne were served three and four times a week respectively by jumbo jet from Heathrow. They both required intermediate stops at Bangkok and Sydney.
Both are now just one stop away from many UK airports, on a wide range of airlines, but not on British Airways. BA will take you anywhere you want to go in Australia, so long as it is Sydney.
Manila and Taipei, previously linked from Heathrow via Hong Kong, have gone. The Kuala Lumpur link no longer extends to Jakarta. And the jumbo jets connecting small African cities such as Gaborone in Botswana and Lilongwe in Malawi have long flown. As have the four 747s a week from Gatwick to the Zimbabwean capital, Harare: how remarkably optimistic things looked at the start of the Mugabe era.
Downsizing has also affected Egypt. After the Arab Spring, the daily jumbo jet to Cairo was replaced with a narrow-bodied Airbus, while the fine Egyptian city of Alexandria at the mouth of the Nile is nowhere to be seen on BA's schedule.
Subtracted from BA's Indian subcontinent network: Calcutta and Dhaka. Added: Bangalore and Hyderabad.
The US network has in some ways remained remarkably similar: then and now there are three flights a day to Boston and Los Angeles, and two to San Francisco, Philadelphia and Chicago.
Five daily New York JFK departures on subsonic planes were augmented by a couple of Concordes in 1997, while Newark had a single daily 747. The supersonic service has vanished, but BA1 lives on in the London City-New York JFK link. A daily 767 from Gatwick also went to JFK, a service that disappeared but has now been resurrected with a 777.
The old Gatwick-New Orleans link has resurfaced from Heathrow, and Nashville joins next month; let's see if BA can make more of the route than American Airlines did two decades ago.
In pictures: British Airways disruptions

Show all 17
Phoenix and San Diego used to be served from Gatwick by the same DC10; both south-west cities are now successful non-stops from Heathrow. British Airways now serves five Californian cities: Los Angeles, San Diego, San Francisco and San Jose from Heathrow, and Oakland from Gatwick.
To see how Florida has blossomed: a single daily 747 from Heathrow to Miami now has an Airbus A380 as well. Four flights a week from Gatwick to Orlando have become double-daily, and three DC10s to Tampa are now daily 777s. And there is a new link to Fort Lauderdale (BA's earliest transatlantic service of the day, in order to serve the cruise market).
Las Vegas wasn't on BA's route network 21 years ago, but is now a key destination with 10 flights a week. Another now-established American destinations that might have seemed improbable 21 years ago: Austin in Texas.
South of the Rio Grande, things are less grand. While Cancun in Mexico has appeared, Bogota and Caracas have vanished; it used to be a dream one-week trip for pilots and cabin crew, going roughly: Monday, fly to Caracas. Tuesday, Wednesday, Thursday, enjoy the Caribbean beach from a top hotel close to the airport. Friday, a quick 90-minute hop to Bogota and back to Caracas. A whole weekend by the pool until Monday evening for the return flight to London. I can see why it didn't make economic sense.
Better planes have enabled stops to be pulled out. Santiago now has a non-stop flight from Heathrow rather than a one-stop from Gatwick via Rio.
Tehran-bound passengers need no longer pause en route in Larnaca on the island of Cyprus. But some optimistic ventures served either by British Airways or by franchisee British Mediterranean in the East have long vanished; Baku in Azerbaijan, Tbilisi in Georgia and Damascus in Syria. In aviation, change is almost always for the good; in the wider world, sadly, there is no such certainty.
Join our new commenting forum
Join thought-provoking conversations, follow other Independent readers and see their replies