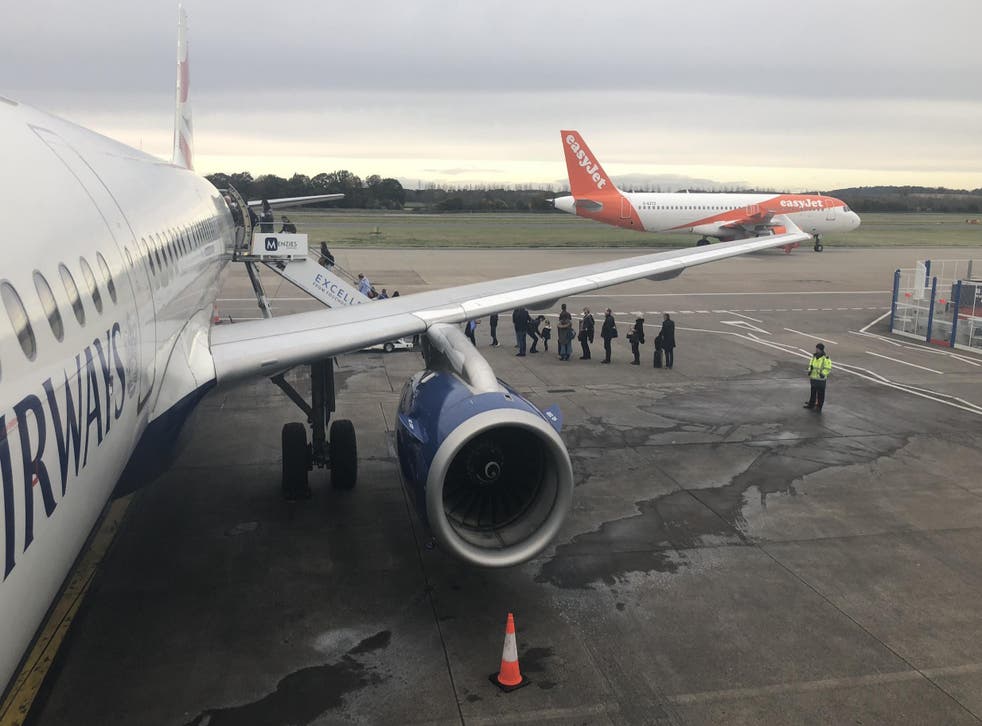 Summer strikes cost British Airways £134m
Pilots' industrial action in September grounded more than 2,000 BA flights
Strikes, actual and threatened, wiped €155 (£134m) from the profits of British Airways' parent company, IAG.
In August, proposed strikes by staff employed by Heathrow airport forced the cancellation of dozens of flights on BA and other airlines.
The airport wanted the schedules to be thinned out to reduce the potential pressure on security search areas.
The action was called off, but not before many high-revenue flights were cancelled.
Far more damaging, though, was a two-day pilots' walk-out on 9 and 10 September, triggering losses estimated at £100m.
British Airways' new Airbus A350

Show all 10
The industrial action by members of the British Airline Pilots' Association (Balpa) grounded almost the entire BA schedule of 1,700 flights, with some flights on adjacent days also cancelled.
The disruption affected around 200,000 passengers, and led to many complaints that British Airways failed to observe its obligation under the European air passengers' rights rules to book travellers on the best available alternative flight.
The pilots' union had planned another stoppage on 27 September, but called the strike off nine days beforehand as a gesture of goodwill.
Even so, more than 400 flights remained cancelled, costing another £20m.
In its third-quarter results, covering the peak summer spell from July to September, BA's owner, IAG sad: "The quarter was heavily impacted by industrial action by Balpa pilots, which together with other disruption resulted in an adverse operating profit impact of €155 million [£134m]."
The effect of the strikes is largely responsible for a predicted fall in operating profit of €215m (£185m) for 2019 compared with the previous year.
But IAG – which also includes Iberia and Vueling of Spain, the Irish flag carrier Aer Lingus and the low-cost airline Level – still made an average profit per passenger of €43 (£37) over the three summer months.
Willie Walsh, chief executive of IAG, said: "These are good underlying results.
"Our performance has been affected by industrial action by pilots' union Balpa and other disruption including threatened strikes by Heathrow airport employees."
The airline's fuel bill increase by one-sixth compared with a year earlier, "largely due to hedging profits in 2018 not repeated in 2019".
Capacity rose by 4.7 per cent in the first nine months of the year, with BA's growth driven mainly by increased frequency to Latin America and the Caribbean.
The Independent has asked Balpa for comment.
Join our new commenting forum
Join thought-provoking conversations, follow other Independent readers and see their replies