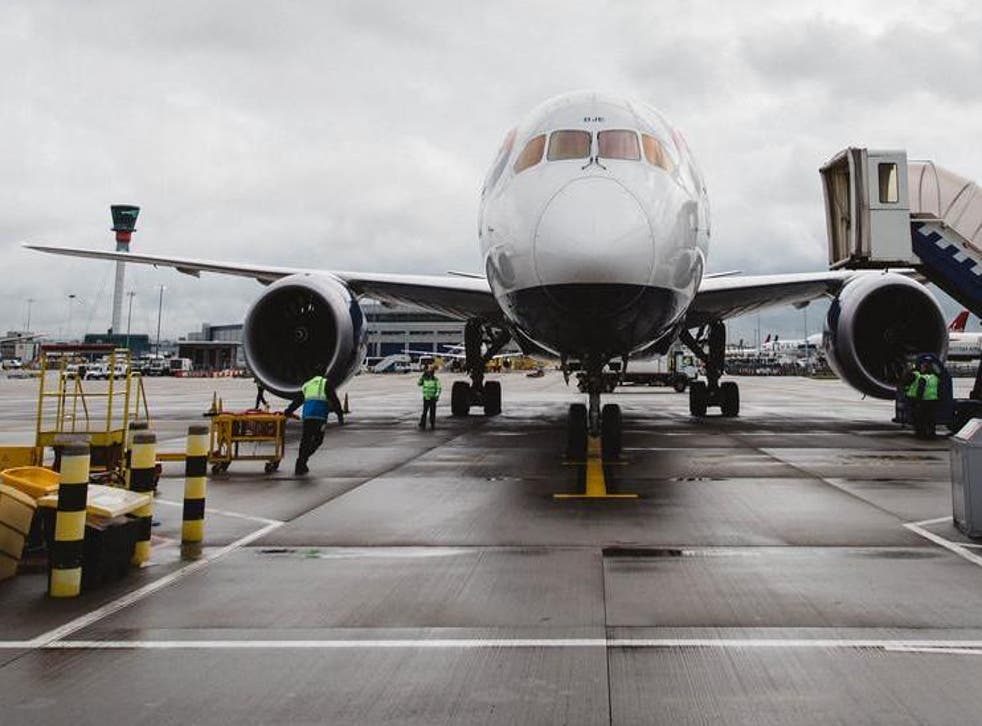 BA baggage failure: Hundreds of British Airways passengers flown from Heathrow without their luggage as system crashes
BA blames a failure of the automatic baggage system at Terminal 5
Simon Calder
Travel Correspondent
Thursday 18 July 2019 11:29 Comments
Hundreds of British Airways passengers will arrive at their destination without their luggage after another failure of the baggage system at BA's main base, Heathrow Terminal 5.
The actor Eddie Izzard tweeted: "Luggage belts down at Heathrow Terminal 5. I hope BA can get this moving soon as passengers have been waiting a long time now."
The airline told The Independent: "We apologise to customers and our teams are working hard to minimise disruption after a baggage system issue slowed down customers dropping off their bags this morning.
"A small number of flights left without all customers' baggage loaded.
"We're in contact with those customers and their bags will be put on the next available flight to get them back to them as soon as possible."
Dan Maby tweeted: "Watching people frantically re-pack bags into hand luggage and being told by British Airways staff to leave their suitcase but they 'can't guarantee the luggage will arrive at your destination'."
One passenger, who did not want to be named, reported that he queued for over an hour before his flight to New York. He later said: "The guys at Heathrow have hundreds of cases on the Tarmac with security around them and they are loading them by hand onto the plane.
"Fingers crossed everybody will get the luggage."
British Airways, which operates almost all the flights in and out of Terminal 5, says that the problem has been fixed, but at least 25 flights left more than half-an-hour late. The delays could cause problems for the schedules in the afternoon and evening, on what is an extremely busy day.
Register for free to continue reading
Registration is a free and easy way to support our truly independent journalism
By registering, you will also enjoy limited access to Premium articles, exclusive newsletters, commenting, and virtual events with our leading journalists
Already have an account? sign in
Register for free to continue reading
Registration is a free and easy way to support our truly independent journalism
By registering, you will also enjoy limited access to Premium articles, exclusive newsletters, commenting, and virtual events with our leading journalists
Already have an account? sign in
Join our new commenting forum
Join thought-provoking conversations, follow other Independent readers and see their replies