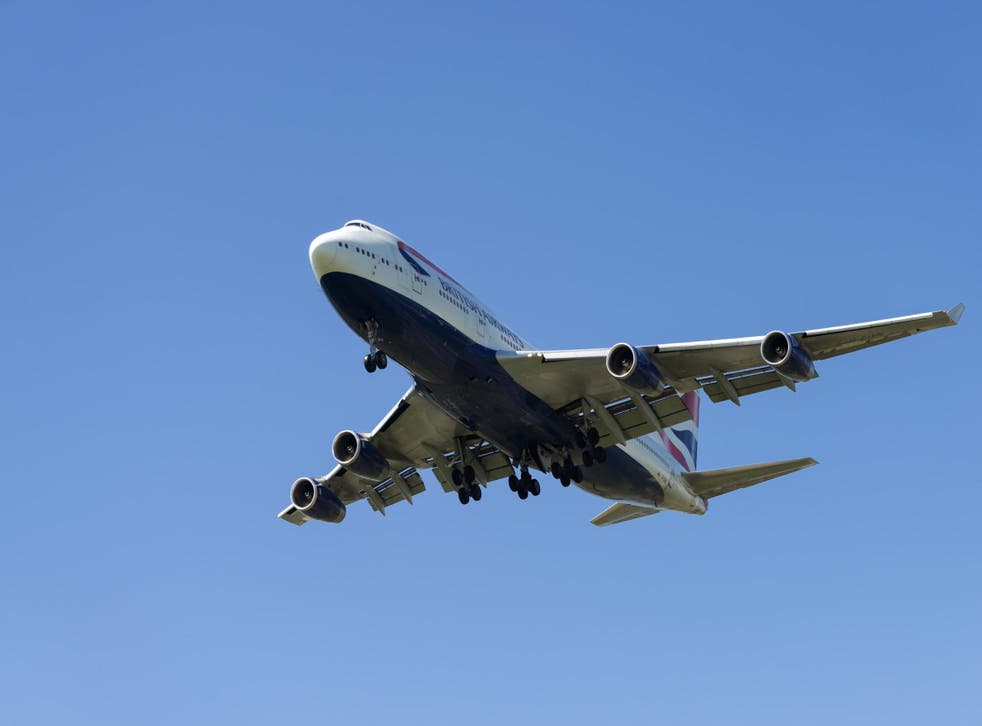 British Airways emits 18,000 extra tonnes of carbon dioxide every year to save money
Panorama exposes airlines' greenwashing in new expose
British Airways emits 18,000 tonnes of additional carbon dioxide each year by indulging in a practice designed to save money, a new BBC Panorama investigation claims.
A BA insider told the programme that the airline uses "fuel tankering", which involves filling aircraft with extra fuel to avoid having to refuel in destinations where prices are higher.
Panorama saw documents confirming that up to six tonnes of extra fuel can be loaded onto a plane per flight.
The carrier has confirmed that the practice means it generates 18,000 tonnes of additional carbon dioxide per year – this despite IAG, BA's parent company, saying it aims to become the world's leading airline group on sustainability.
The cost savings per flight are sometimes negligible, according to Panorama.
Photos exposing our planet's problems – from climate change to poverty

Show all 14
A recent BA flight to Italy took nearly extra three tonnes of fuel, with the additional weight leading to an added 600kg of carbon dioxide emissions: the same amount that would be produced by driving for nearly 1,500 miles.
The cost saving for the airline was just £40.
British Airways told the BBC that fuel tankering is standard practice within the industry, and that "since 2012 flights within Europe are covered by the EU Emissions Trading Scheme, and from 2020 BA will offset all CO2 emissions from its UK domestic flights".
A BA spokesperson told The Independent: "It's common practice across the airline industry to carry additional fuel on some flights due to operational, safety and price reasons. For British Airways this applies to mainly short-haul destinations where there are considerable fuel price differences between European airports.
"Based on research published by Eurocontrol's Aviation Intelligence Unit, the additional CO2 emissions from British Airways represents approximately 2 per cent of the total extra emissions generated by all airlines tankering fuel in Europe. The practice contributes less than 0.1 per cent of the airline's total carbon emissions."
The airline stressed that fuel tankering sometimes happens to save money – such as when flying to Glasgow, where fuel is 25 per cent more expensive than Heathrow – but that it is also done for operational reasons and to save time.
Research has estimated that one in five of all flights in European airspace involve some element of fuel tankering, according to Panorama.
World scientists declare climate emergency
Eurocontrol, the body that coordinates air traffic control for Europe, has estimated that tankering in Europe results in 286,000 tonnes of extra fuel being burnt every year, producing an additional 901,000 tonnes of carbon dioxide.
John Sauven, Greenpeace UK's executive director, said: "This is a classic example of a company putting profit before planet. We already knew that British Airways' aeroplanes are turbocharging the climate emergency. What we didn't realise is that they'll happily pour extra fuel on the fire for a small boost to their profit margin."
Panorama's "Can Flying Go Green?" airs tonight on BBC1 at 8.30pm
Register for free to continue reading
Registration is a free and easy way to support our truly independent journalism
By registering, you will also enjoy limited access to Premium articles, exclusive newsletters, commenting, and virtual events with our leading journalists
Already have an account? sign in
Register for free to continue reading
Registration is a free and easy way to support our truly independent journalism
By registering, you will also enjoy limited access to Premium articles, exclusive newsletters, commenting, and virtual events with our leading journalists
Already have an account? sign in
Join our new commenting forum
Join thought-provoking conversations, follow other Independent readers and see their replies