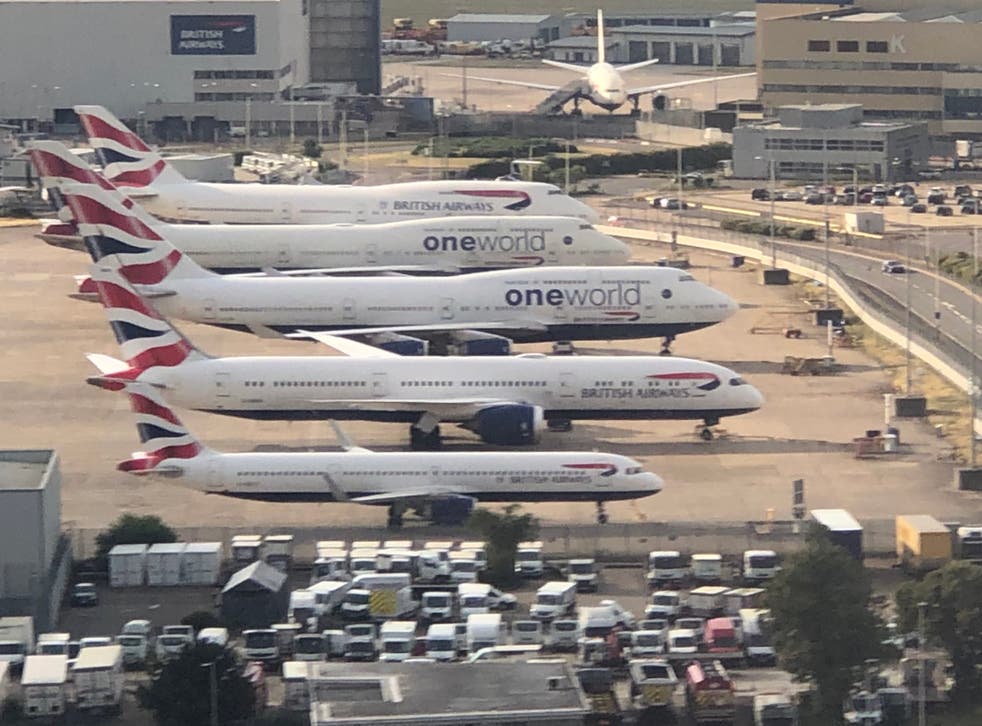 British Airways and partners lose £205 per second during 2020
The average domestic flight was less than half full
IAG, the parent company of British Airways, lost money at a rate of £205 per second last year.
The firm, which also includes Aer Lingus, Iberia and Vueling, announced an operating loss of €7.43bn (£6.74bn) in 2020. More than half was attributable to British Airways.
In 2019, IAG made an operating profit of €2.61bn (£2.28bn), corresponding to £72 per second.
A significant slice of the 2020 losses involves exceptional items, notably hedging – committing to fuel at a specified price – and retiring aircraft early. 
Dozens of old and inefficient four-engined jets have been scrapped, including all 32 BA Boeing 747-400s and 15 Iberia Airbus A340-600s.
Job support measures provided by national governments amounted to €730m (£640m).
IAG has taken steps to bolster its liquidity, which currently stands at €10.3bn (£9bn).
For the 12 months of 2020, passenger capacity was one-third of the previous year – but a large proportion flew in January and February, before the coronavirus pandemic took hold.
The average domestic flight in 2020 was less than half full, compared with 71 per cent seats filled in the previous year.
Luis Gallego, IAG's new chief executive, said: "We're transforming our business to ensure we emerge in a stronger competitive position.
"Getting people travelling again will require a clear roadmap for unwinding current restrictions when the time is right.
"We know there is pent-up demand for travel and people want to fly.
"Vaccinations are progressing well and global infections are going in the right direction. We're calling for international common testing standards and the introduction of digital health passes to reopen our skies safely."
The CEO said staff "have adapted quickly to new ways of working and made big sacrifices in terms of salary and working time".
The coronavirus crisis continues to have a devastating effect on airlines. Capacity on British Airways and partners has actually declined in the first three months of 2021 compared with the last three months of 2020.
The group's airlines are currently providing only 20 per cent of seats compared with 2019 – down a quarter on the figure from October to December 2020.
IAG is not making any profit forecast for 2021, "given the uncertainty on the impact and duration of Covid-19".
The firm warned of "significant factors related to Covid-19 that are outside of the control of the group" – including the emergence of new variants of the virus, the availability and efficacy of vaccines and government travel restrictions.
Join our new commenting forum
Join thought-provoking conversations, follow other Independent readers and see their replies