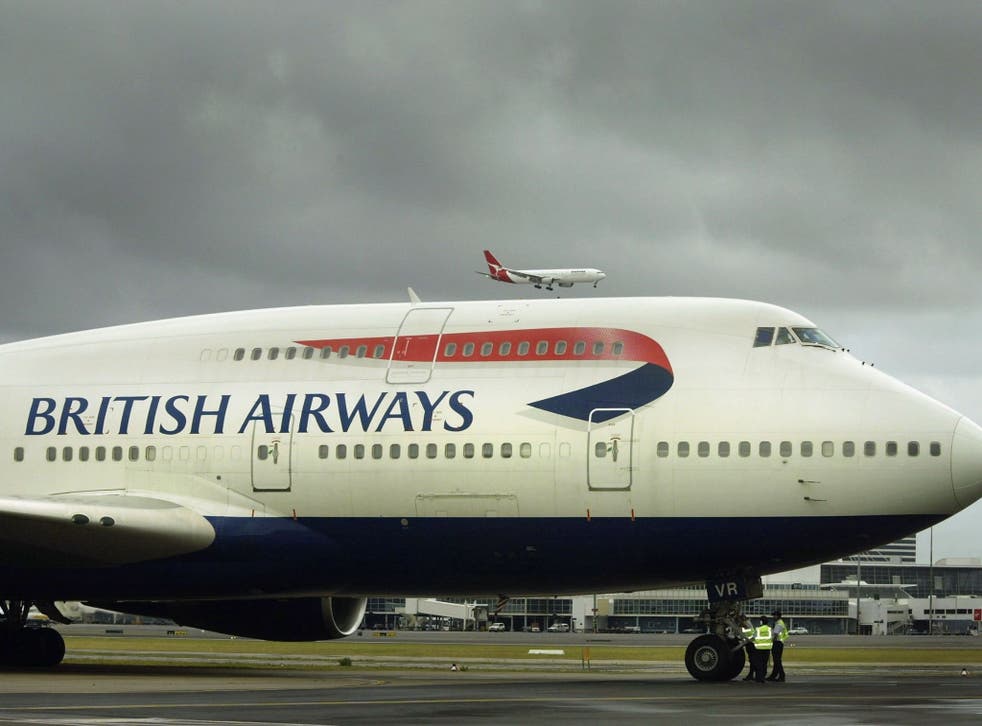 British Airways flights to Hong Kong banned until Christmas after passengers test positive for Covid
Three other airlines have also been sanctioned
British Airways has been temporarily banned from operating flights to Hong Kong after several passengers tested positive for Covid-19.
The UK flag carrier will be unable to fly there until Boxing Day, as the ban is in place 12-25 December.
Hong Kong's Department of Health "invoked the regulation to prohibit landing of passenger flights from London operated by BA in Hong Kong" due to four travellers on flight BA27 on 8 December being found to be infected with the virus.
BA is one of four international airlines to be sanctioned by Hong Kong, along with Emirates, KLM Royal Dutch Airlines and Nepal Airlines.
Air India has also been issued with five separate bans since the start of the pandemic.
"We are disappointed to have been instructed by the Hong Kong authorities to temporarily suspend our passenger flights from London to Hong Kong and are working closely with the authorities to resume these services," British Airways said in a statement.
However, its services from Hong Kong to London may continue to operate as scheduled.
Hong Kong can dish out two-week bans to any airline if a passenger tests positive for Covid and other travellers are found not to have abided by health measures onboard the flight.
Emirates received its ban after passengers on two separate flights from Dubai via Bangkok on 2 and 3 December tested positive for coronavirus.
Hong Kong still has strict rules in place for travel, with entry denied to anyone who is not a resident or a spouse or child of a resident.
All arrivals must undergo compulsory quarantine for two weeks.
Hong Kong was due to open up a travel "bubble" with Singapore, allowing easier travel between the two destinations, on 22 November, but this was postponed after a rise in Covid cases.  
Register for free to continue reading
Registration is a free and easy way to support our truly independent journalism
By registering, you will also enjoy limited access to Premium articles, exclusive newsletters, commenting, and virtual events with our leading journalists
Already have an account? sign in
Register for free to continue reading
Registration is a free and easy way to support our truly independent journalism
By registering, you will also enjoy limited access to Premium articles, exclusive newsletters, commenting, and virtual events with our leading journalists
Already have an account? sign in
Join our new commenting forum
Join thought-provoking conversations, follow other Independent readers and see their replies