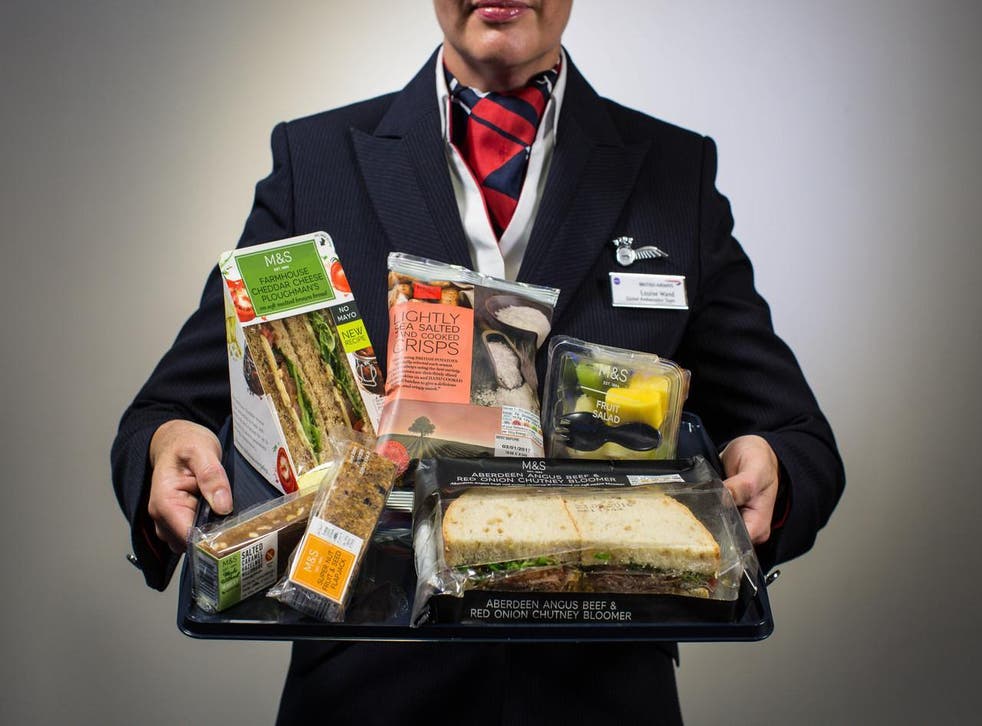 British Airways to continue charging for food in short-haul economy class
'I absolutely admit it was very difficult at the beginning'
British Airways will not revert to complimentary catering for short-haul economy passengers, the airline's chief executive has said.
But Alex Cruz conceded that the introduction of the controversial "Buy on Board" policy could have been handled better.
In January, Mr Cruz ended BA's long-established practice of providing drinks and food free of charge to all passengers. The airline brought in Marks & Spencer to provide sandwiches starting at £3.90, while the traditional inflight gin-and-tonic is priced at £6.
Speaking at an Aviation Club lunch in London, the British Airways boss said: "It was absolutely the right decision for BA to take, and I absolutely admit it was very difficult at the beginning."
Some very short flights had limited take-up. But on a number of longer European flights, particularly returning to the UK, passengers complained that little choice was available or that supplies had run out.
"We've made apologies for that, and we have fixed it," said Mr Cruz. "To be honest, the demand for the product completely surprised us. We had planned similar levels of adoption as some of our sister airlines."
Mr Cruz was responding to a question from John Hutchinson, a retired BA Concorde pilot, who described the new policy as "a complete disaster for British Airways" and asked how it would be modified. The question earned a round of applause from some of the audience of past and present aviation professionals.
"I'm not going to modify it," said Mr Cruz. "Every carrier in the world will be offering food-to-buy for on very short flights as we do."
The chief executive promised that long-haul economy-class passengers, who still receive free food and drink, will see "significant upgrades to catering" from January.
Mr Cruz said airlines must learn from companies such as Uber, Amazon and Deliveroo about how to respond when things go wrong.
"They are incredibly wonderful on how they recover from any problems they may have. They are fast, generous and they leave you with a sensation that they really will do everything in their power to fix whatever problem and to make sure it never happens again."
Register for free to continue reading
Registration is a free and easy way to support our truly independent journalism
By registering, you will also enjoy limited access to Premium articles, exclusive newsletters, commenting, and virtual events with our leading journalists
Already have an account? sign in
Register for free to continue reading
Registration is a free and easy way to support our truly independent journalism
By registering, you will also enjoy limited access to Premium articles, exclusive newsletters, commenting, and virtual events with our leading journalists
Already have an account? sign in
Join our new commenting forum
Join thought-provoking conversations, follow other Independent readers and see their replies