British Airways angers environmentalists by using Jumbo jets for half-hour flights
Airline is charging £466 for 30-minute journey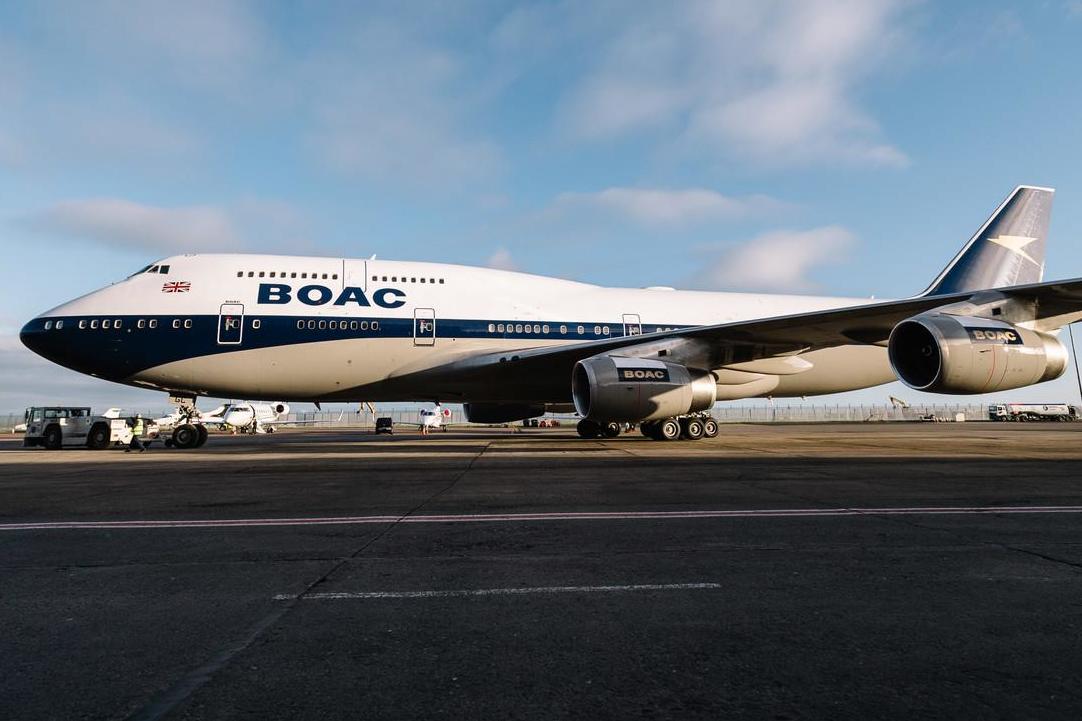 British Airways is angering environmentalists with a plan to deploy Jumbo jets on six domestic flights in August, with fares costing more than £400 for a 30-minute flight. The airline is selling tickets for the Boeing 747 flights at fares above £3 per mile.
On Sunday 25 August, BA is marking its 100th anniversary by allocating Boeing 747s, otherwise known as Jumbo jets, to one rotation – a return trip – from Heathrow to each of Manchester, Newcastle and Glasgow.
Even though there are around twice as many seats available as on the usual Airbus A320, BA's website is currently selling seats at its maximum fares, normally charged for very late-notice purchases.
For the 151-mile flight from Heathrow to Manchester, the lowest price is £466 – which works out at £3.09 per mile.
The only seat showing is in business class, which will include a lie-flat bed for the flight. While it is scheduled to take 70 minutes, the direct flying time is usually barely half an hour. The use of the lie-flat option would only be availble for 10 minutes or so.
Inside the A380: the world's largest passenger plane
Show all 12
On the return leg from Manchester to Heathrow, economy-class seats are available at £376 (£2.50 per mile) but this fare does not include catering; British Airways says: "Drinks and M&S food available to buy."
From BA's home base to Glasgow, The Independent has identified one economy class seat, priced at £393.
From Newcastle to Heathrow, the one-way economy fare is £389, and in business a ticket costs £474. Newcastle airport does not normally handle Boeing 747s and special arrangements will need to be made for the event.
To mark the centenary, the airline has painted three Boeing 747 aircraft in retro liveries: one in the colours of BOAC, the long-haul component of BA, and two in previous British Airways liveries.
It is thought that the airline may deploy them on the domestic flights. The schedule means that a different aircraft must be used for each service.
British Airways is the biggest operator of 747s in the world. All of them were built in the 1990s, and they are far noisier and less efficient than modern aircraft.
Support free-thinking journalism and attend Independent events
John Stewart, the chair of the Heathrow area pressure group Hacan ClearSkies, said: "I can see this stunt backfiring.
"Not a good idea to mark your anniversary by flying what was a famously noisy, dirty plane on a short-haul flight at more than premium prices."
A BA spokesperson said: "We will be marking our birthday weekend and we will release our plans nearer the time."
In the late 1980s, British Airways operated a daily Boeing 747 flight from Gatwick to Manchester and onwards to New York JFK.
Join our commenting forum
Join thought-provoking conversations, follow other Independent readers and see their replies