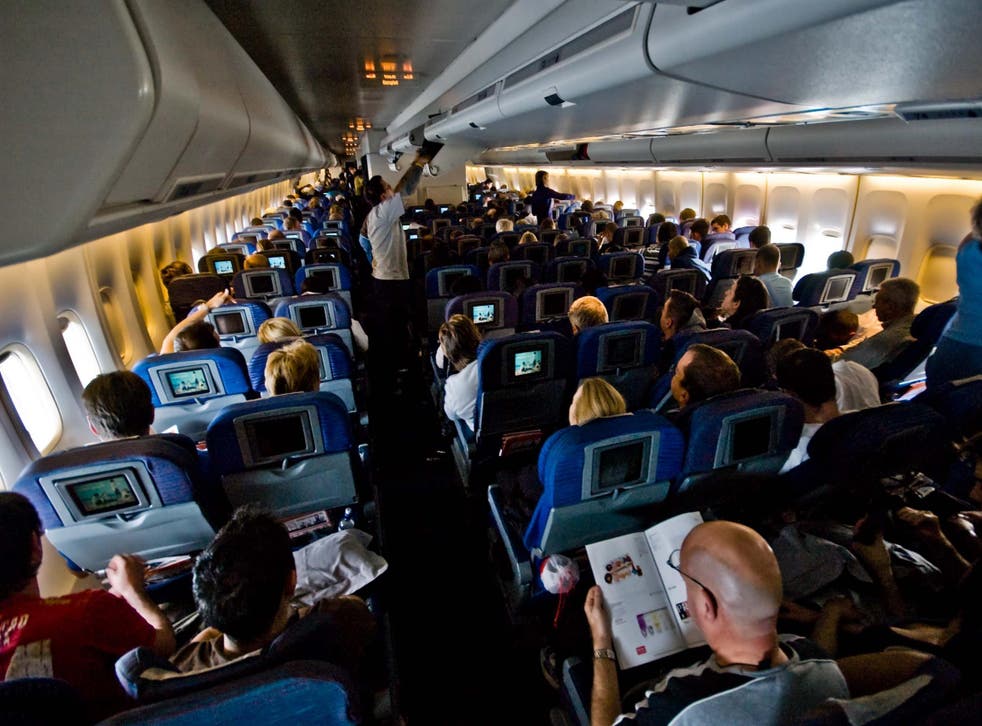 British Airways' decision to offer less legroom than Ryanair met with more outrage
The airline announced a 'densification' programme to pack in more passengers last year
BA announced in November that it will reduce the legroom on its Airbus A320s to 29 inches: the same as easyJet but an inch shorter than Ryanair.
But there was renewed criticism over the plans today when Gary Leff, who runs the View from the Wing site, wrote a story headlined: "British Airways to Offer Less Legroom Than Ryanair, Seriously Why Would You Ever Fly Them in Europe?"
The "densification" plan is designed to harmonise the IAG fleet, which also includes Aer Lingus and two Spanish airlines, Iberia and Vueling. All IAG's Airbus A320s will have the same number of seats, 180, and hence the same amount of legroom, as easyJet — which is BA's big rival, especially from Gatwick.
But Mr Leff said: "Reducing product differentiation between BA and its lower cost competitors seems like a mistake. Given their higher cost structure, they need to earn a revenue premium. Competing at the low-cost game with airlines whose costs are lower seems like a game they're destined to lose."
Alex Cruz, BA's chief executive and chairman, told investors at an IAG Capital Markets Day in November: "Everything indicates that the number one criteria over and over and over again, beyond flight schedule and availability of the destination, of course, for buying economy tickets, certainly in short-haul – no doubt about it – and increasingly in long-haul, is price."
At the same event, the airline revealed plans to "densify" its long-haul flights at Gatwick, adding 52 more seats to each of its Boeing 777s.
Earlier this year, BA eliminated complimentary food and drink for short-haul economy passengers. For the first full month of the "Buy on Board" project, the airline carried an extra five passengers on the average European flight compared with February 2016.
Register for free to continue reading
Registration is a free and easy way to support our truly independent journalism
By registering, you will also enjoy limited access to Premium articles, exclusive newsletters, commenting, and virtual events with our leading journalists
Already have an account? sign in
Register for free to continue reading
Registration is a free and easy way to support our truly independent journalism
By registering, you will also enjoy limited access to Premium articles, exclusive newsletters, commenting, and virtual events with our leading journalists
Already have an account? sign in
Join our new commenting forum
Join thought-provoking conversations, follow other Independent readers and see their replies