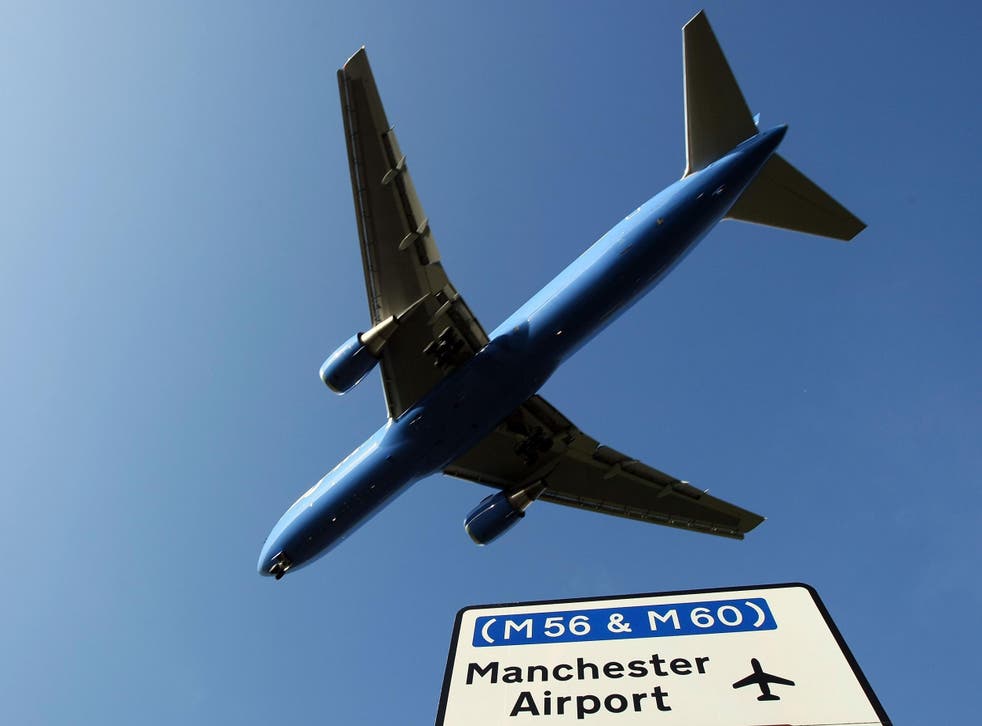 British Airways relaunches a big new network from Manchester. Or does it?
Plane Talk: BA's magnificent seven routes from the north-west are operated by a single plane
Simon Calder
Friday 03 February 2017 12:22 Comments
The airport increased its passenger numbers by 10 per cent last year, with an average of 50 people arriving or departing every minute, 24 hours a day, throughout the year.
The budget airline Norwegian gets lots of publicity for its transatlantic routes from Gatwick. Yet last year Thomas Cook Airlines from Manchester created more capacity to the US. You can now reach many more destinations from Manchester than you can from Heathrow. And this summer, both Thomas Cook and Virgin Atlantic will start services to San Francisco.
To complete the good news, this week BA put out a press release that began: "British Airways is to launch seven new routes from Manchester Airport this summer."
Goodness, I thought: no more will people living outside the capital be able to assert that BA should really be called London Airways. It is almost a decade since the airline axed all its services from Manchester that did not go to the capital, and four years since even the Gatwick route was cut – leaving British Airways travellers from Manchester with exactly one destination: Heathrow.
Would these seven "new" routes actually be relaunches to Rome and Venice? New York and Los Angeles? Or Dubai, Bangkok and Hong Kong?
Well, two of them are revivals: the links from Manchester to Nice and Malaga. The other four overseas destinations are Alicante, Ibiza and Palma in Spain, and the Greek island of Mykonos. And to complete the magnificent seven: a new (to BA) service, connecting Manchester with London City.
Let's look more closely at that last route. It's not exactly high-frequency. You can fly southbound to the Docklands airport any time you like, so long as it's Sunday evening. And going north, if you miss the Thursday tea-time flight you'll have to wait a week for the next.
The same applies to almost all the Mediterranean flights: one round trip a week. The exception is Ibiza. The Balearic island is a uniquely enticing destination for airlines, because many passengers seem oblivious to the fact that their plane is departing at silly o'clock in the morning. Or maybe they're just generally oblivious.
So the Manchester-Ibiza schedule sees a Thursday night and Saturday night round trip, with an extra return trip on Sunday afternoon, for clubbers like me who don't believe a Saturday evening really gets going until breakfast time on Sunday.
In between, one single Embraer 190 plane will be working ferociously hard. Barely is it home from Ibiza in the early hours of Friday morning than its sets off for Malaga. Back at lunchtime, the next rotation is to Mykonos. The Saturday schedule is Alicante and back, Nice and back, Ibiza and back. And there's even time on Sunday morning to fly to the other big Balearic destination, Palma, before that final hurrah to Ibiza and back.
Lord help us if the plane "goes tech" on Thursday afternoon: that's 18 sectors that need covering. But there should be plenty of back-up. This entire, "seven-new-route" network is basically a solution to the problem that BA's London City airport operation has with weekends. Demand is strongest from Monday morning to Thursday night, and the Docklands airport is required by law to close for 24 hours from Saturday lunchtime.
So rather than leave the fleet parked on the Tarmac all weekend, BA likes to send the planes hither and thither on charters, with jets also popping across to Stansted for a weekend escape to Europe.
The new operation helps to keep some very expensive metal in the air, and provides a bit of extra capacity for travellers in the northern half of Britain. But I think it stops some way short of BA kissing and making up with Manchester.
Register for free to continue reading
Registration is a free and easy way to support our truly independent journalism
By registering, you will also enjoy limited access to Premium articles, exclusive newsletters, commenting, and virtual events with our leading journalists
Already have an account? sign in
Join our new commenting forum
Join thought-provoking conversations, follow other Independent readers and see their replies