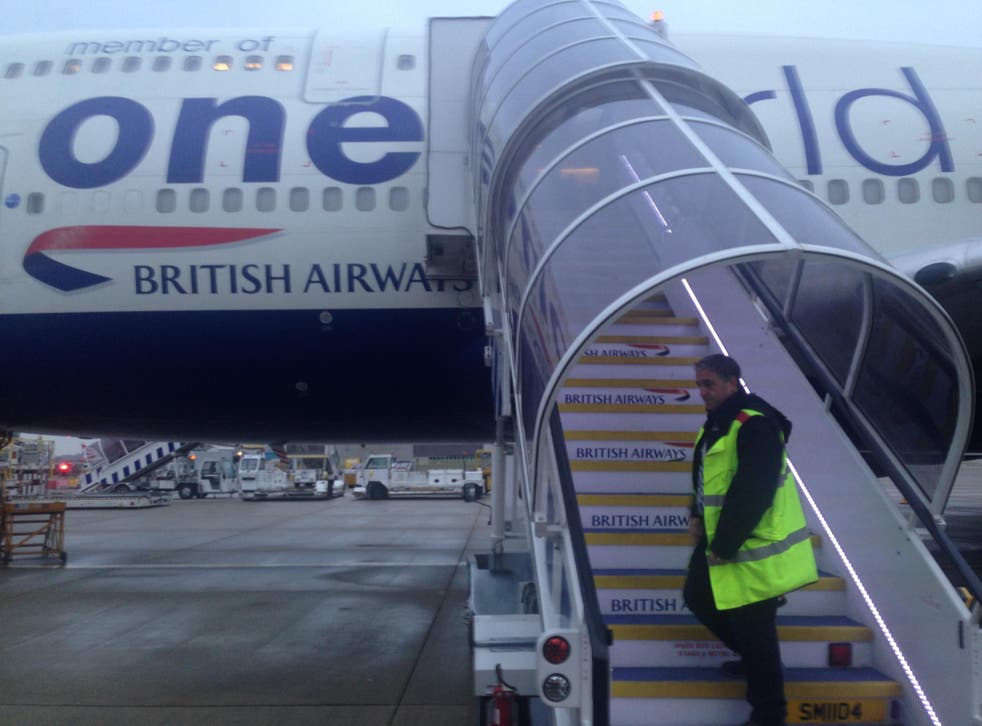 British Airways strikes: Which flights will be disrupted over Christmas and New Year?
Our travel expert Simon Calder assesses the routes likely to be affected by threatened industrial action
British Airways passengers with bookings for Christmas and the New Year may be waiting anxiously for news about their flights.
Unite, the union representing British Airways cabin crew, says thousands of staff working for BA have voted "overwhelmingly in favour of strike action over poverty pay and broken promises".
BA says it is focused on resolving the dispute swiftly and without disruption, adding: "We are extremely disappointed that the union is creating uncertainty for our customers."
At present all British Airways flights are operating normally. But Unite has indicated it may call a walk-out to begin before Christmas, saying: "2,500 Unite members who crew long and short-haul routes to dozens of destinations could go on strike after the 21st December". The union must give seven days' notice of an intention to strike.
In past disputes, BA has chartered in other airlines to operate some flights.
For most British Airways passengers, there is no likelihood of industrial action disrupting their plans. If a strike is called, only a relatively small number of routes will be affected.
Only one group of workers, known as Mixed Fleet, is involved in the dispute. This fleet comprises 28 per cent of BA's cabin crew, and work exclusively at Heathrow; no services to or from Gatwick, London City or Stansted airports will be affected.
British Airways battling with Norwegian over US destinations
Heathrow crew are divided into three groups: Eurofleet, Worldwide Fleet and Mixed Fleet. They are rostered separately, so all the crew on a particular flight will be from a single fleet. Furthermore, all flights to each airport are crewed by the same fleet — so the three daily flights to Paris Orly are assigned to Mixed Fleet, while the six trips to Charles de Gaulle are crewed by Eurofleet.
So the crucial question for BA passengers booked to or from Heathrow: is my flight crewed by Mixed Fleet? If it is, and a strike is called, there is some risk of disruption.
British Airways does not publish lists, and routes shift frequently from one fleet to another — especially at the "seasonal boundaries" between winter and summer timetables. From a range of sources, I have compiled a list that I believe to be correct; please do not rely on it, because I have not had official confirmation.
Routes believed to be crewed by Mixed Fleet, December 2016/January 2017
UK Domestic: Aberdeen, Belfast City, Manchester
Europe: Basel, Bergen, Bologna, Budapest, Dusseldorf, Gibraltar, Gothenburg, Hamburg, Hannover, Helsinki, Kiev, Krakow, Lisbon, Luxembourg, Marseille, Moscow, Oslo, Paris Orly, Pisa, Prague, St Petersburg, Stavanger, Stuttgart, Vienna, Warsaw, Zagreb
US/Canada: Atlanta, Austin, Calgary, Chicago, Houston, Las Vegas, Miami, Philadelphia, San Diego, San Jose, Seattle
Latin America: Santiago
Middle East: Abu Dhabi, Muscat, Tel Aviv
Africa: Abuja, Cairo, Cape Town, Johannesburg, Lagos, Nairobi
Asia/Australia: Bangkok, Seoul, Shanghai, Singapore, Sydney, Tokyo Haneda
Click here for the latest travel offers from Independent Holidays
Join our new commenting forum
Join thought-provoking conversations, follow other Independent readers and see their replies