Thailand beach murders: The sinister streak lurking beneath seeming paradise
Killing of pair on Koh Tao takes to 13 the number of British visitors to Thailand murdered in the past five years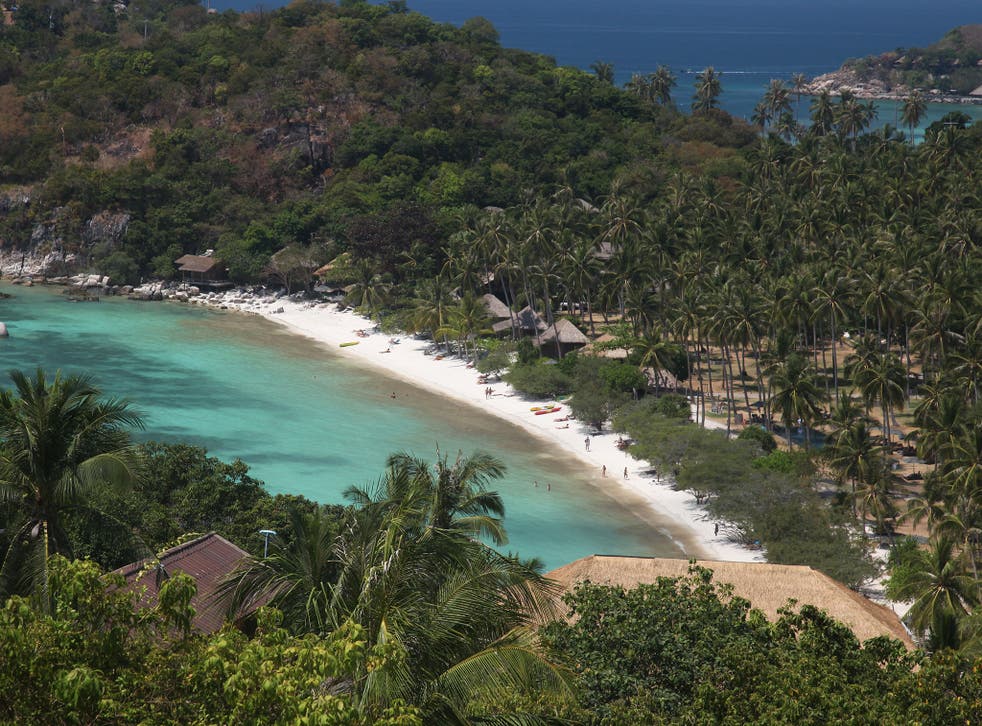 In the 1930s and 40s, Koh Tao in southern Thailand served as a penal colony for political prisoners. In a lifetime, the island in the south of the Gulf of Thailand has been transformed, and has come to be seen as a reasonable approximation to paradise by the thousands of Western backpackers who converge on it each year. But as the grisly murder of two young British travellers has shown, it still has a sinister streak.
Koh Tao is smaller and more remote than its larger neighbours, Koh Samui and Koh Phangan. Many backpackers see the island as the most alluring of the trio. You can learn to dive or laze on the beach all day, then watch the tropical sun set over the Gulf. You could plant yourself at the Lotus Bar (where, according to Lonely Planet, "The drinks are so large there should be a lifeguard on duty"), or at Dirty Nelly's, where Guinness and Strongbow are available and happy-hour lasts from 5-8pm.
As the night goes on, life steps up a gear on the Koh Tao Pub Crawl: a tourist proposition that has its own website. For the equivalent of £7.50, you get free drinks, a beach party and the T-shirt to prove you were there - with further evidence in the form of photos posted on Facebook of what Lonely Planet calls a "pumpin' bar scene that rages on until dawn".
This intoxicating cocktail of indulgence was horrifically spiked on Sunday night. Two young British backpackers were found murdered after a beach party.
Thailand is a beautiful, welcoming nation that has remained understandably popular with Brits through decades of political upheavals. But it has a serious problem with the apparent ability of gangs to flout the law and the inability of the police to protect tourists.
Register for free to continue reading
Registration is a free and easy way to support our truly independent journalism
By registering, you will also enjoy limited access to Premium articles, exclusive newsletters, commenting, and virtual events with our leading journalists
Already have an account? sign in
Register for free to continue reading
Registration is a free and easy way to support our truly independent journalism
By registering, you will also enjoy limited access to Premium articles, exclusive newsletters, commenting, and virtual events with our leading journalists
Already have an account? sign in
Join our new commenting forum
Join thought-provoking conversations, follow other Independent readers and see their replies