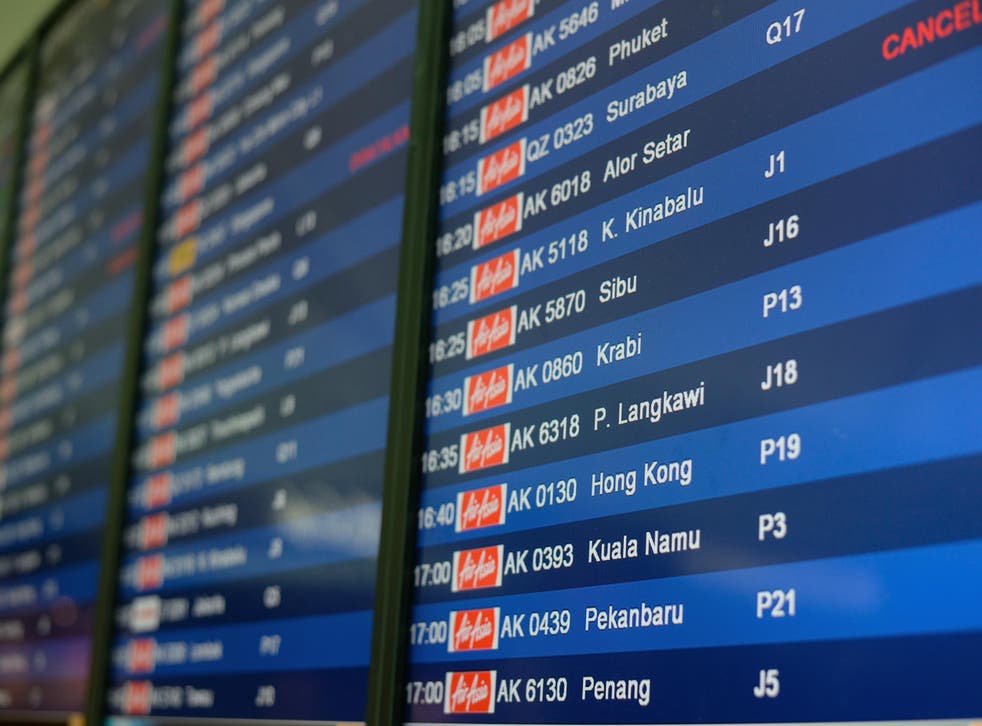 Busiest international flight route in the world revealed
Fifteen of the top 20 busiest airline routes in the world are in Asia
The route between Kuala Lumpur and Singapore has been named the busiest international flight in the world for a second year.
With 30,187 flights in the course of a year, the 184 mile route averages 82 flights per day and is one of the world's shortest international flights, with a flight time of just over an hour.
This is followed by Hong Kong to Taipei with 28,447 flights a year, and Singapore to Jakarta with 27,046 flights.
Of the top 20 busiest international routes, 15 are in Asia.
The ranking was compiled by consultancy OAG as part of its annual Busiest Routes report.
Eight of the busiest long-haul routes originate in North America, with the New York to San Francisco route topping this category.
This East to West Coast route sees over 15,500 flights annually and is operated by four carriers.
New York JFK to London Heathrow came in a close second, with 14,195 flights a year.
The busiest domestic route in the world is between Jeju International Airport and Seoul Gimpo in South Korea. With over 200 flights per day and nearly 80,000 annual flights, this short-haul route comes top by a large margin.
In Europe, four of the top 10 busiest international routes originate or depart from London Heathrow.
The busiest short-haul route in Europe is between Barcelona and Madrid, with nearly 19,000 flights annually.
"Asia's dominance in the world's busiest routes reflects the region's tourism growth, particularly within the Great Bay Area," said Mayur Patel, OAG's regional sales director for the Asia-Pacific.
"In addition to Hong Kong, which plays a strategic connecting role for many carriers, Singapore, Kuala Lumpur and Jakarta have become Asia's new 'golden triangle', mimicking the influence of major United States hubs, Boston, New York and Washington."
The top 10 busiest international routes
1.
Kuala Lumpur to Singapore
4.
Hong Kong to Shanghai Pudong
5.
Jakarta to Kuala Lumpur
6.
Incheon, South Korea, to Kansai, Japan
7.
LaGuardia, NYC, to Toronto Pearson
8.
Hong Kong to Incheon, South Korea
Join our new commenting forum
Join thought-provoking conversations, follow other Independent readers and see their replies