Cambodia demands £2,400 'coronavirus deposit' from arriving travellers
'If you are not able to submit to these requirements, you should think carefully about whether to travel to Cambodia at this time,' says the Foreign Office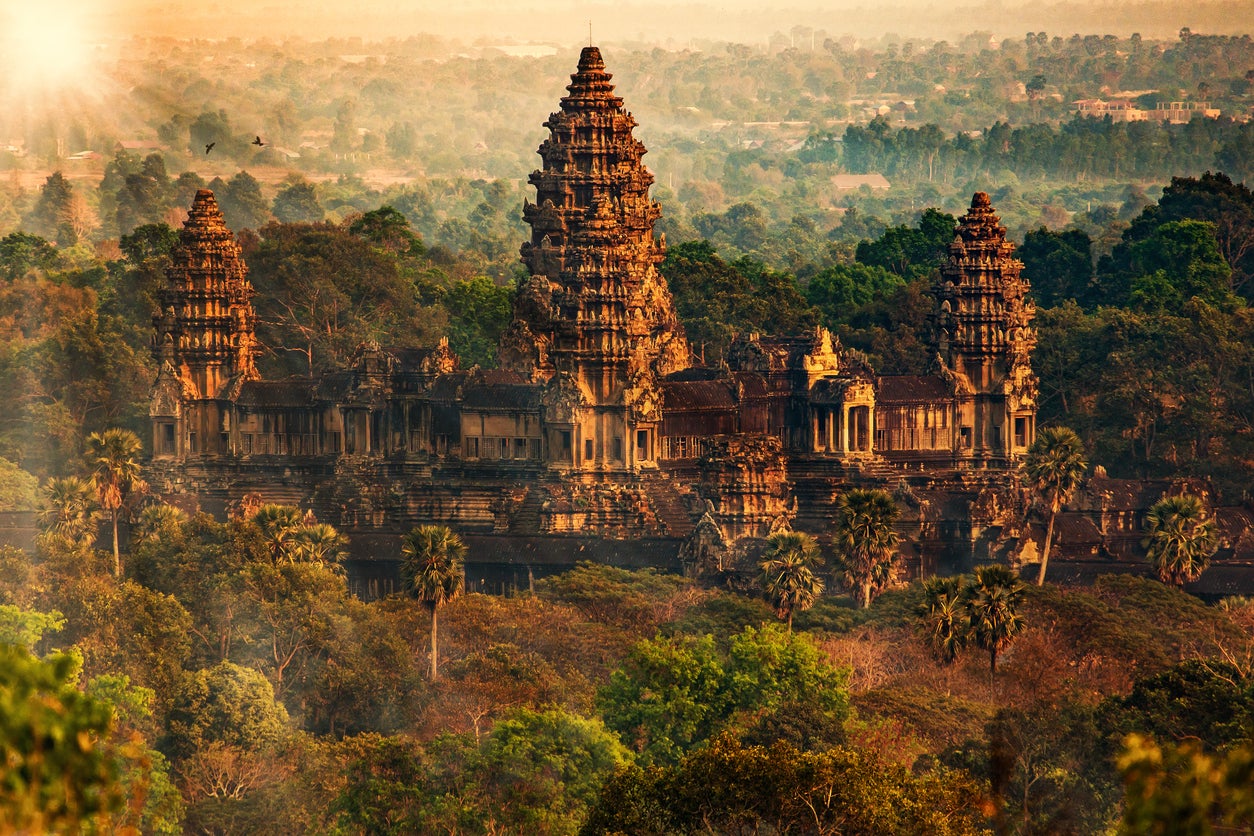 As tourism slowly resumes around the world, many nations are still reluctant to open their borders fully – with Cambodia imposing perhaps the toughest entry requirements of any country.
The south-east Asian country is popular with backpackers, and most renowned for the Unesco-listed temple complex at Angkor Wat.
According to the latest Foreign Office bulletin on Cambodia, foreign travellers must pay a $3,000 (£2,400) deposit for "Covid-19 service charges" at the airport upon arrival.
What appears to be the first "coronavirus deposit" can be paid in cash or by credit card.
The FCO says: "Once deductions for services have been made, the remainder of the deposit will be returned." But those deductions may be steep – especially if another passenger on the same flight happens to test positive for coronavirus.
Mandatory fees begin with a $5 (£4) charge for transport from the airport to a testing centre.
The Covid-19 test itself costs $100 (£80). The traveller must then pay $30 (£24) for an overnight stay at the stipulated hotel or "waiting centre," and the same again for three meals a day while waiting for the test results.
With luck, the traveller will forfeit just $132 (£106) of the amount deposited. They must then self-isolate for 14 days in their chosen accommodation.
But if one passenger on their flight tests positive for coronavirus, everyone on the same flight is quarantined in government-approved accommodation for two weeks, at a cost of $1,176 including meals, laundry and "sanitary services". They must also pay another $100 for a second Covid-19 test. This totals a further £1,021.
If the traveller happens to be the coronavirus-positive patient, they will have to take up to four tests at another $100 (£80) each, as well as $3,150 (£2,500) for treatment at the Khmer-Soviet Friendship Hospital in the capital, Phnom Penh.
Lonely Planet's UK Travelist
Show all 20
This busts the deposit limit, which is why Cambodia also imposes a requirement for $50,000 (£40,000) of travel insurance cover for medical treatment.
If the unfortunate arrival passes away, the Foreign Office warns: "The cremation service charge is $1,500 [£1,200]."
The guidebook writer and former tour operator, Neil Taylor, said: "I think this genuinely deserves the epithet 'unique' for its ruthlessness in deterring potential visitors."
Dylan Harris, managing director of the extreme tour operator, Lupine Travel, said: "The scheme appears to be designed to filter out their budget tourist end of the market whilst still allowing business people/residents to enter.
"I can understand the position of the state as it's a way to avoid having to cover under insured travellers. However, from our side, we would not be willing to run any trips to countries with this system in place."
The FCO travel advice concludes: "If you are not able to submit to these requirements, you should think carefully about whether to travel to Cambodia at this time."
Join our commenting forum
Join thought-provoking conversations, follow other Independent readers and see their replies