Canada's International Hair Freezing Contest has begun and the pictures are amazing
Frozen has nothing on these guys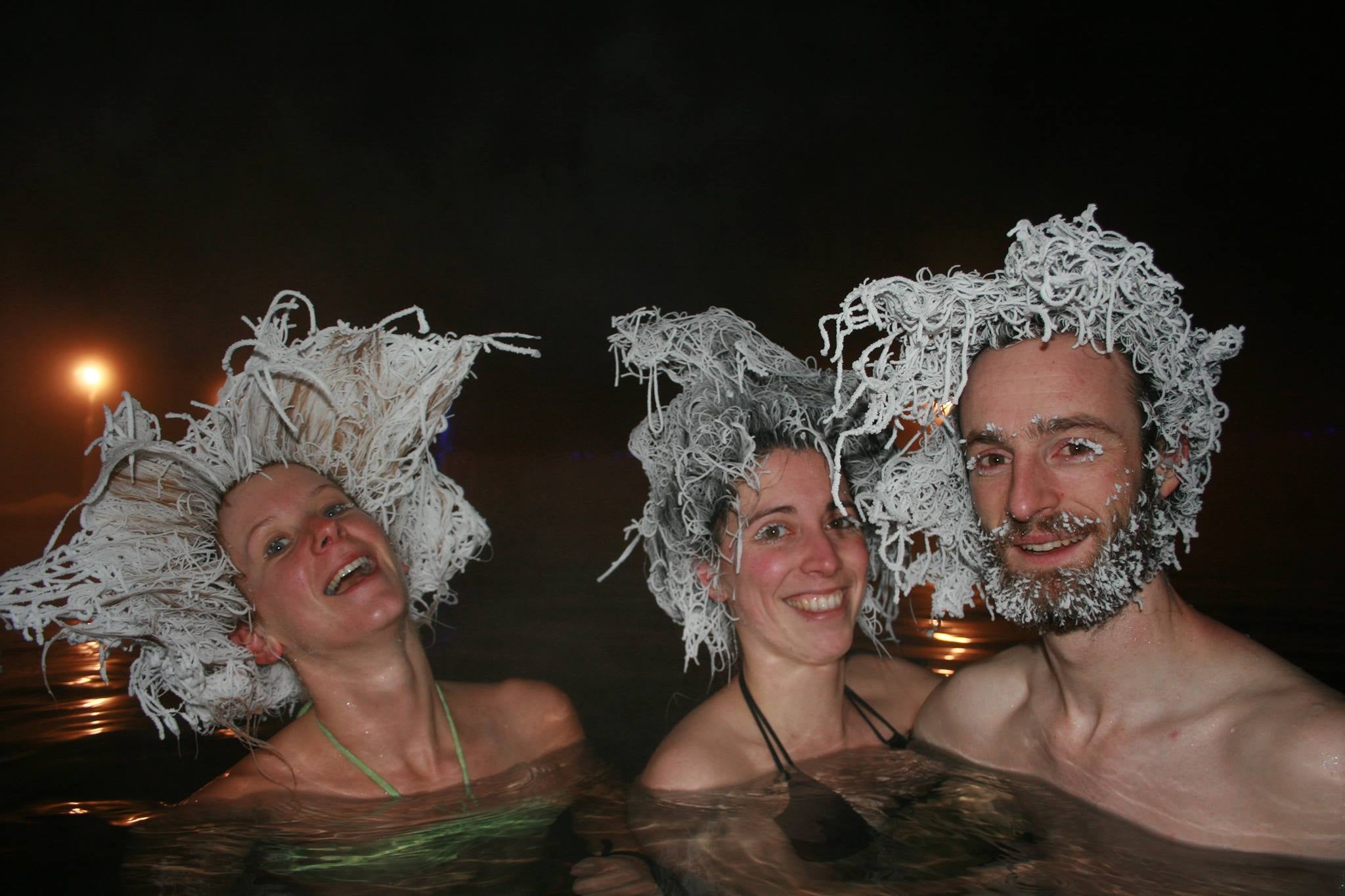 People in Canada's Yukon Territory have found a unique way to let their hair down.
Every year, Takhini Hot Pools hosts the International Hair Freezing Contest – and the pictures are sensational.
The competition doesn't take place on any set dates, rather, participants can take part any time it's cold enough for wet hair to freeze instantly (below -20C).
The contest started in 2011 as a spin-off of the local Yukon Sourdough Rendezvous. People would compete in winter sports competitions during the day, before relaxing in the natural hot pools in the evening.
The pools manager would challenge people to create the best frozen hairstyles – and a totally nuts event was born.
Canada's International Hair Freezing Contest
Show all 16
The International Hair Freezing Contest has now grown into an annual affair that attracts hundreds of visitors from around the world.
Those proud of their icy sculpted hairstyles can post a selfie to enter the contest. Staff at Takhini choose the winners, who are announced in March.
There are Best Male, Best Female, Most Creative and Best Group award categories up for grabs.
Winners don't just get bragging rights – there are $750 prizes and complimentary 30-soak memberships for the pools, worth C$230, on offer for best in show.
Worried about your locks? Management at the Takhini say freezing hair won't damage it, and dipping it back in the hot water thaws it immediately.
Average winter temperatures in Yukon reach highs of 13C in the daytime and -22C at night – perfect for hair freezing.
The springs are made up of two connected hot pools, with a wooded campground onsite for overnight stays, and an extensive network of cross-country skiing and walking trails for guests to enjoy when not wallowing in the springs.
Support free-thinking journalism and attend Independent events
The mineral-rich waters are between 36-42C, meaning bathers stay hot despite the sub-zero temperatures outside.
The pools are open year-round – although the hair sculpting can generally only take place from January to March when temperatures are low enough.
Join our commenting forum
Join thought-provoking conversations, follow other Independent readers and see their replies