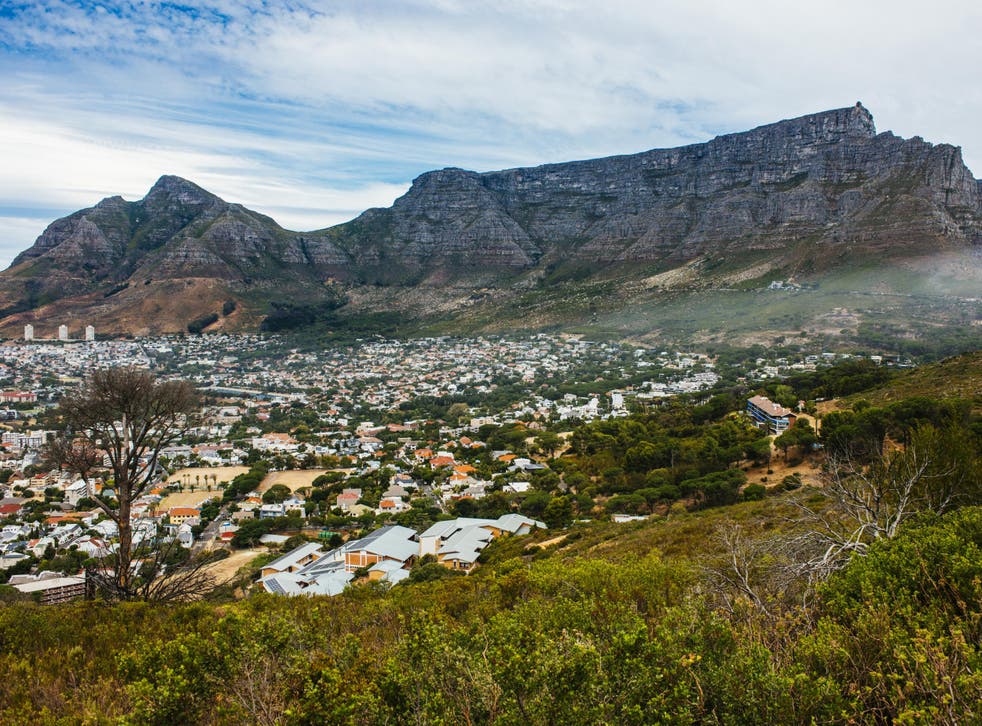 Cape Town drought: 'Day Zero' will be avoided in 2018, government says
'We are still in danger of reaching Day Zero early next year'
Simon Calder
Travel Correspondent
Wednesday 07 March 2018 16:08 Comments
Despite falling reservoir levels, officials in Cape Town say the city's water supply will not be turned off in 2018. Previously the city council had warned that "Day Zero" could happen in the first half of the year.
Ian Neilson, the executive deputy mayor, said: "The city now projects that, if there was to be no rainfall, Day Zero would arrive on 27 August 2018.
"As this date falls deep within the normal rainfall period, it is no longer appropriate to project the date without any consideration of rainfall.
"Thus, provided we continue our current water savings efforts, Day Zero can be avoided completely this year."
Day Zero has been defined as the day when the aggregate level on reservoirs (known locally as "dams") drops to 13.5 per cent. At present it stands at 23.6 per cent, a fall of 0.4 per cent in the past week.
The winter rains in Cape Town usually begin in April or May, though they can start as late as June. Rainfall in Western Cape, where Cape Town is located, dwindled dramatically in the three years to 2017.
Mr Neilson warned that the water supply could be switched off early in 2019, saying: "If winter rainfall this year is as low as last year, or even lower, we are still in danger of reaching Day Zero early next year."
For the time being, restrictions on consumption will remain in place. South Africa Tourism has warned the travel industry: "As news continues to spread around the world about the water shortage, more and more tourists are about to approach our travel trade partners with questions about whether to travel or not.
"Once you have convinced them to keep their booking, you may want to share with them steps they can take as tourists to assist."
Visitors are encouraged to shower no more than 90 seconds.
Bars and restaurants have turned off the taps in their toilets, with customers asked to use hand sanitiser instead. Some hotel swimming pools have been converted to salt water.
Register for free to continue reading
Registration is a free and easy way to support our truly independent journalism
By registering, you will also enjoy limited access to Premium articles, exclusive newsletters, commenting, and virtual events with our leading journalists
Already have an account? sign in
Join our new commenting forum
Join thought-provoking conversations, follow other Independent readers and see their replies