The Independent's journalism is supported by our readers. When you purchase through links on our site, we may earn commission.
Carbon offsetting schemes are 'fraud', says major airline CEO
Disruption from climate change likely to continue, warns United boss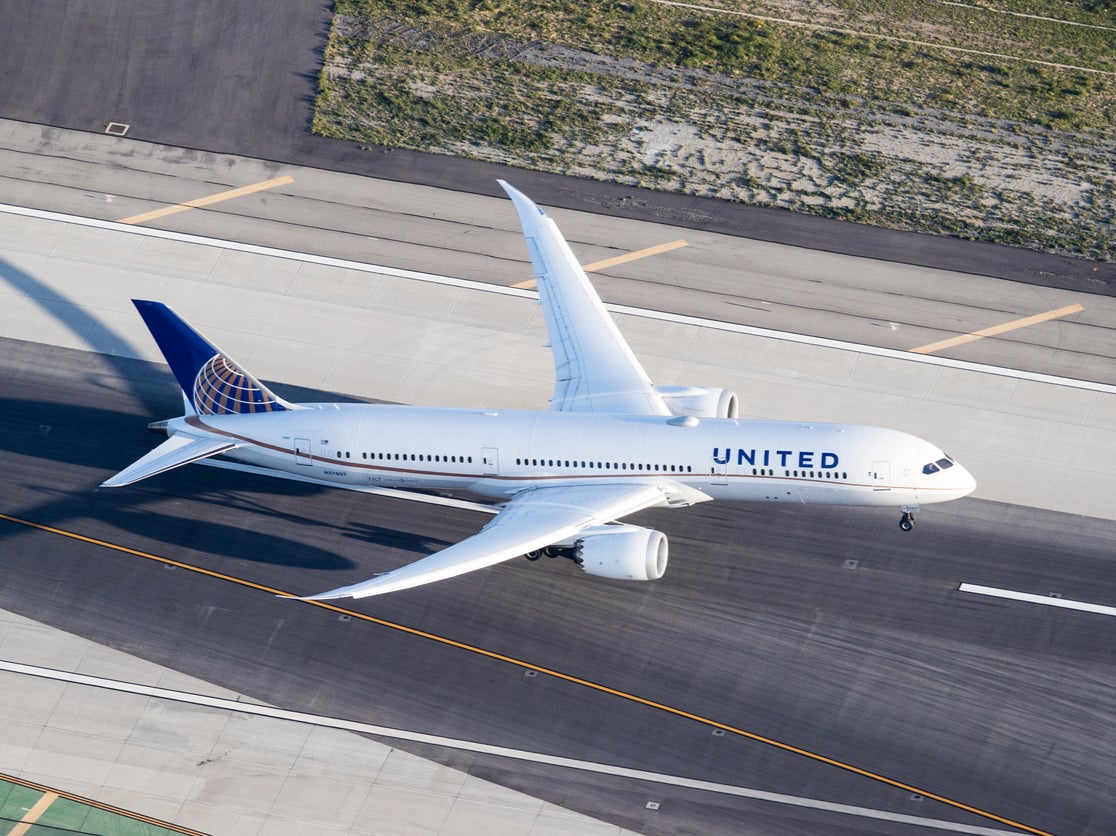 The boss of the world's third-largest airline has branded the majority of carbon-offsetting schemes – the main method by which airlines claim to be becoming carbon neutral – as "fraud".
Scott Kirby, the CEO of United Airlines, blasted industry-wide greenwashing while speaking at a Politico event titled "Reauthorising the Federal Aviation Administration".
He claimed that most of the eco-initiatives used by airlines "are either forests that were never going to be cut down or trees that were going to be planted anyway."
Carbon offsetting schemes allow individuals and companies to invest in environmental projects worldwide by purchasing "carbon credits".
However, in March 2023, a study by the University of Berkeley reported that 293 forests used in offset programmes had dubious benefits.
Meanwhile, airlines, including Delta and KLM, have faced legal action over their CO2 compensation schemes.
As part of its "climate commitment", United says that "unlike other airlines, we're looking beyond using carbon offsets", adding: "We believe carbon offsets simply don't go far enough to address the emissions caused by our operations. To achieve carbon neutrality by 2050, we'll aim to tackle emissions at their source."
The airline states that its main areas of focus is investing in sustainable fuel and "direct air capture" technology, which it says can do the work of 40 million trees.
Mr Kirby blamed climate change for recent flight chaos, with many travellers being caught up in cancellations and delays. Thunderstorms over United's hub on the US east coast, Newark Liberty International Airport in New Jersey, caused serious disruptions, and the airline boss believes it will get worse.
"More heat in the atmosphere, thermodynamics 101. You're going to have more thunderstorms," he said.
A hotter climate could see jet streams – the air currents at high altitudes that drive weather patterns, and which airlines must navigate – change or become stronger, airlines have warned.
In June, The Independent reported that climate change is causing an increase in plane turbulence, according to a new study.
Earlier this month, Mr Kirby made a public apology after he chartered a private jet to fly from New Jersey to Denver on the same day that more than 700 United flights were cancelled. He called the move "the wrong decision" and said it was "insensitive to our customers who were waiting to get home".
Join our commenting forum
Join thought-provoking conversations, follow other Independent readers and see their replies