Air travellers could be hit with 'opt-out' carbon tax on flights
Government mulls ideas for increased carbon offsetting uptake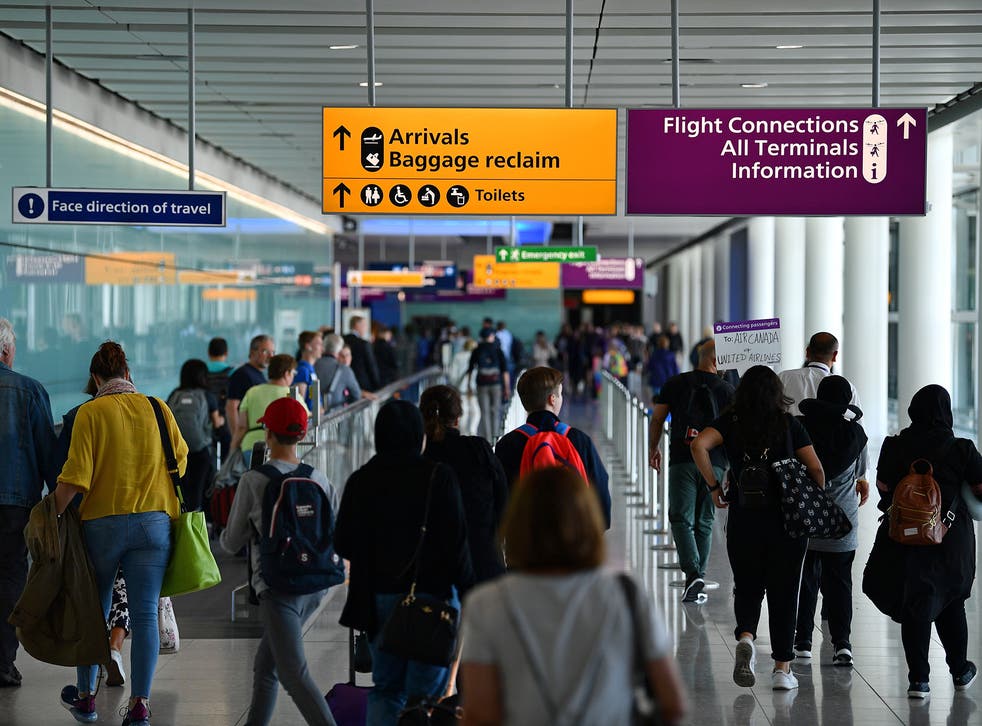 The government is considering adding an opt-out carbon tax to flights as part of a new call for evidence.
Launched by Transport Secretary Chris Grayling, the Department for Transport campaign is inviting people to share their views on whether it should be mandatory for companies selling tickets for flights, ferries, trains and coach travel to be transparent about carbon emissions and offer offsetting options at the point of sale.
The Carbon Offsetting in Transport call for evidence highlights that one barrier to uptake from passengers is a lack of awareness about the availability and purpose of carbon offsetting schemes.
"One way to increase uptake could be to follow an opt-out rather than opt-in model, under which the cost of offsetting carbon emissions would be automatically included for consumers, unless they selected not to pay to offset their emissions," suggests the DfT.
However, it stresses that any such initiative should still be "voluntary".
Extinction Rebellion protesters block roads in five cities

Show all 22
The transport sector produces the greatest share of UK greenhouse gas emissions, accounting for approximately one third of carbon emissions in 2018.
Transport Secretary Chris Grayling said: "Climate change affects every one of us and we are committed to ensuring that transport plays its part in delivering net zero greenhouse gas emissions by 2050.
"An offsetting scheme could help inform travellers about how much carbon their journey produces and provide the opportunity to fund schemes, like tree planting, to compensate for those emissions.
"However, our focus remains to target the development, production and uptake of zero emission technology across all modes of transport."
The call for evidence will address consumer concerns about whether their carbon offsetting payments are supporting worthwhile, quality projects.
It will also explore consumer awareness about the amount of carbon produced by different modes of transport and how passengers might offset the emissions from their journey.
A number of airlines, including Ryanair, already offer passengers the opportunity to offset their emissions during the booking process.
"UK airlines are committed to decarbonising aviation and are working with government to continue progress through the introduction of new greener technologies, including more efficient aircraft and engines, sustainable aviation fuels and vital airspace modernisation," said Tim Alderslade, chief executive of Airlines UK.
Support free-thinking journalism and attend Independent events
"As a global sector, international carbon offsetting has a critical role to play in enabling aviation to reach our targets, and UK airlines are participating in the global carbon offsetting scheme – Corsia – which will deliver carbon neutral global aviation growth from 2020."
The call for evidence is the latest move in the government's drive to achieve "net zero" carbon emissions by 2050.
The consultation closes at 11.45pm on 26 September 2019.
Register for free to continue reading
Registration is a free and easy way to support our truly independent journalism
By registering, you will also enjoy limited access to Premium articles, exclusive newsletters, commenting, and virtual events with our leading journalists
Already have an account? sign in
Register for free to continue reading
Registration is a free and easy way to support our truly independent journalism
By registering, you will also enjoy limited access to Premium articles, exclusive newsletters, commenting, and virtual events with our leading journalists
Already have an account? sign in
Join our new commenting forum
Join thought-provoking conversations, follow other Independent readers and see their replies