Carlisle Lake District Airport finally reopens
Exclusive: Passengers arriving at the UK's newest airport get a free minibus ride to the city centre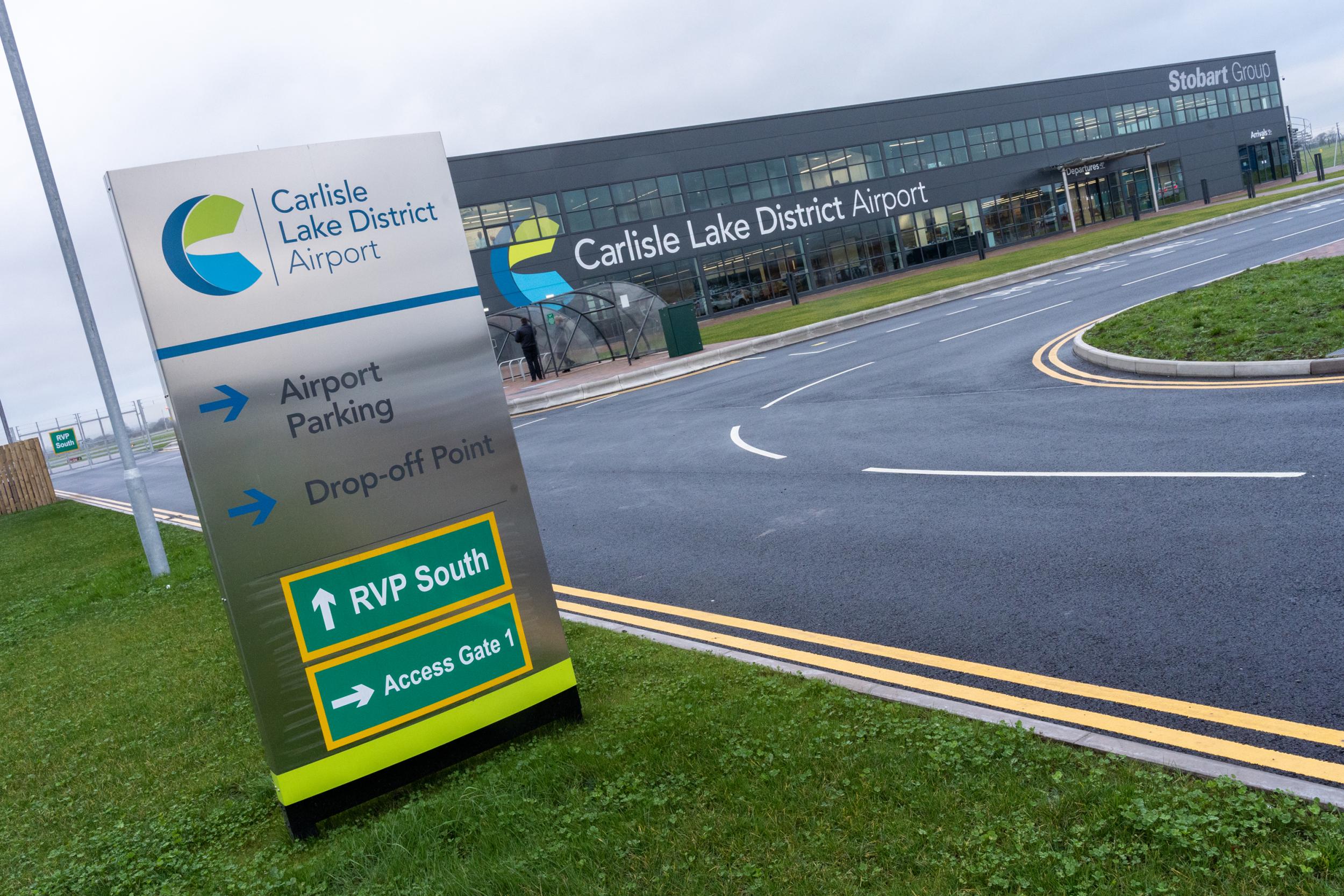 After missing two previous planned re-openings, passenger services have begun again at Carlisle airport .
The Scottish airline Loganair serve Belfast City, Dublin and Southend from the Cumbrian airport.
Initially, though, Carlisle Lake District airport is a five-day a week operation, with no flights on Tuesdays and Wednesdays.
But unlike other UK airports, arriving passengers are offered a free minibus ride to the city centre. The complimentary transfer is also available to departing travellers.
Parking is free at the airport, with no pre-booking necessary.
The airport, serving Cumbria and southwest Scotland, began as an RAF airfield. At one time it had scheduled services from Heathrow. But it has had no passenger flights since 1993.
The world's healthiest and happiest airports
Show all 8
Attempts to re-start commercial operations began soon after the foot-and-mouth crisis of 2001. Eventually Stobart Group became involved, and in 2017 Cumbria's Local Enterprise Partnership gave £4.75m by to upgrade the terminal and runway.
Operations were due to start on 3 June 2018.
That deadline was missed because of air-traffic control issues. A subsequent plan to open in the autumn was also shelved.
Speaking exclusively to The Independent, Kate Willard, director of partnership development for Stobart Group, said: "Last year was heartbreaking for passengers and for the team that had worked so hard to get it over the line."
The runway can handle aircraft up to the size of Boeing 737s and Airbus A320s
Carlisle airport, whose code is CAX, faces intense competition from other airports. Newcastle airport is 46 miles away, while Prestwick is 81 miles distant. A bigger competitor, though, is Manchester: Britain's third-busiest airport, and a gateway to the Lake District with a direct rail connection to Windermere.
The runway can handle aircraft up to the size of Boeing 737s and Airbus A320s. But the size of the terminal limits operations to aircraft holding around 80 passengers.
Loganair is using 33-seater Saab 340 aircraft. The first flight, to Dublin, was blessed by the the Archdeacon of Carlisle, Lee Townend.
Stobart Group also owns Southend airport, 275 miles by air, and with rail connections to the City of London.
The London connection is hoped to be of interest to staff working for BAE Systems at Barrow-in-Furness and the Sellafield nuclear site.
Join our commenting forum
Join thought-provoking conversations, follow other Independent readers and see their replies