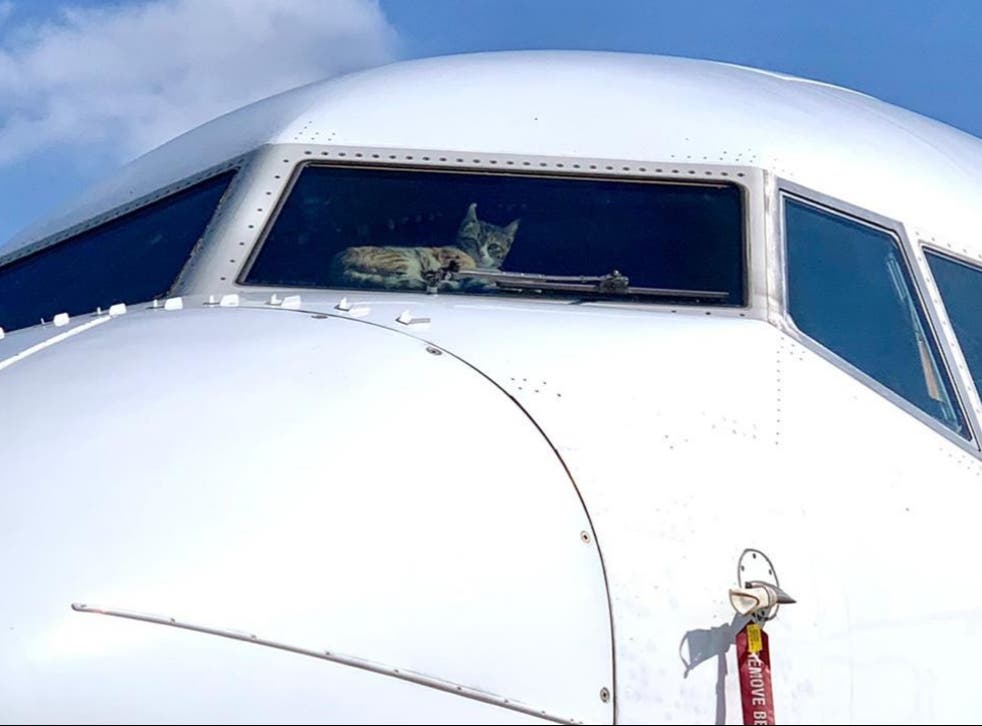 Cat trapped in aircraft cockpit for two weeks
The feline has since been released
A cat may have been stuck in the cockpit of a Boeing 737 for two whole weeks.
Aviation photographer Ido Wachtel took a picture in which the feline can be seen lounging in the cockpit of the El Al jet parked at Ben Gurion Airport in Tel Aviv.
He shared his snap on Instagram with the caption, "Hello Captain".
"Caught a naughty cat stuck inside one of El Al's grounded 747s," he added.
But aviation fans soon worked out that the 737-900ER had made its last journey on 24 January, when it flew from Dubai to Tel Aviv, and that it had been grounded ever since.
If the cat had been on the plane since then, it would have been trapped onboard for a total of 15 days.
Luckily the adventurous feline has since been freed, according to Aeronews.
It's not the first time an animal has stowed away on a plane.
A mynah bird was discovered on board a 2019 flight from Singapore to the UK.
The bird, native to southern Asia, was found around 12 hours into the Singapore Airlines flight to London, which usually takes 14 hours.
The feathery passenger had good taste: it appeared in the business class cabin.
In a video posted on Facebook, the black bird is seen perched on top of a passenger's headrest, unperturbed by the activity in the rest of the cabin.
When a member of Singapore Airlines' cabin crew tried to grab it, the bird flew off.
"It was subsequently caught by cabin crew with the assistance of some of the passengers," a Singapore Airlines spokesman told local newspaper The Straits Times.
Join our new commenting forum
Join thought-provoking conversations, follow other Independent readers and see their replies