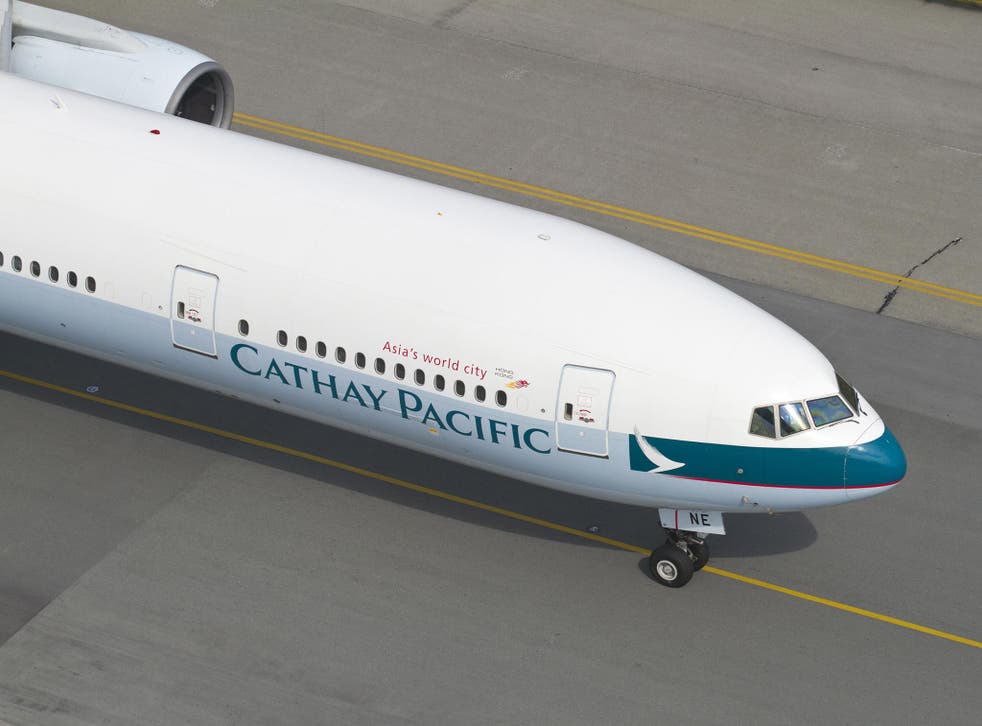 Cathay Pacific staff face dismissal if they participate in Hong Kong protests
Protests have roiled the city for 12 weeks
Cathay Pacific staff could be fired if they take part in the Hong Kong protests, an internal memo has warned.
In a memo sent by the airline's HR director, Tom Owen, staff were warned that "any participation during working hours would be prohibited and would constitute a breach of your employment contract with Cathay Pacific Group".
"We expect all of our employees to report for work as normal over this period and will be monitoring attendance levels closely. Any breach of policy or regulatory requirements will be investigated and may lead to termination of employment."
The protests have paralysed the city over the past 12 weeks, with more demonstrations planned for this weekend. The Hong Kong flag carrier, Cathay Pacific, has found itself swept up in the controversy.
"Cathay Pacific Group has zero tolerance for any support of or participation in any illegal protests," the memo added.
Hong Kong protests: Riot police sent in to airport

Show all 33
Earlier this month, the airline reminded its employees that posting on their personal social media in support of the protests would be in breach of its policies. It comes after head of Cathay Dragon cabin crew, Rebecca Sy, was dismissed for a social media post.
Former chief executive Rupert Hogg and senior executive Paul Loo both resigned in the same week that four Cathay staff were fired for supporting the Hong Kong protests.
Last week, the UK's Foreign Office warned British travellers of the likelihood of increased checks at the border between mainland China and Hong Kong.
In an update to its official travel advice, it warned: "There are reports of greater scrutiny from mainland authorities at border crossings between the mainland and Hong Kong.
"This includes reports that travellers' electronic devices have been checked at border crossings.
"You should be aware that the thresholds for detention and prosecution in China differ from those in Hong Kong."
A Cathay Pacific spokesperson told The Independent: "This internal memo is a general reminder to our employees."
Join our new commenting forum
Join thought-provoking conversations, follow other Independent readers and see their replies