The Independent's journalism is supported by our readers. When you purchase through links on our site, we may earn commission.
The celebrity homes you can visit, from Prince's Paisley Park to Denzel Washington's old mansion
There are plenty of famous houses to check out - or check in to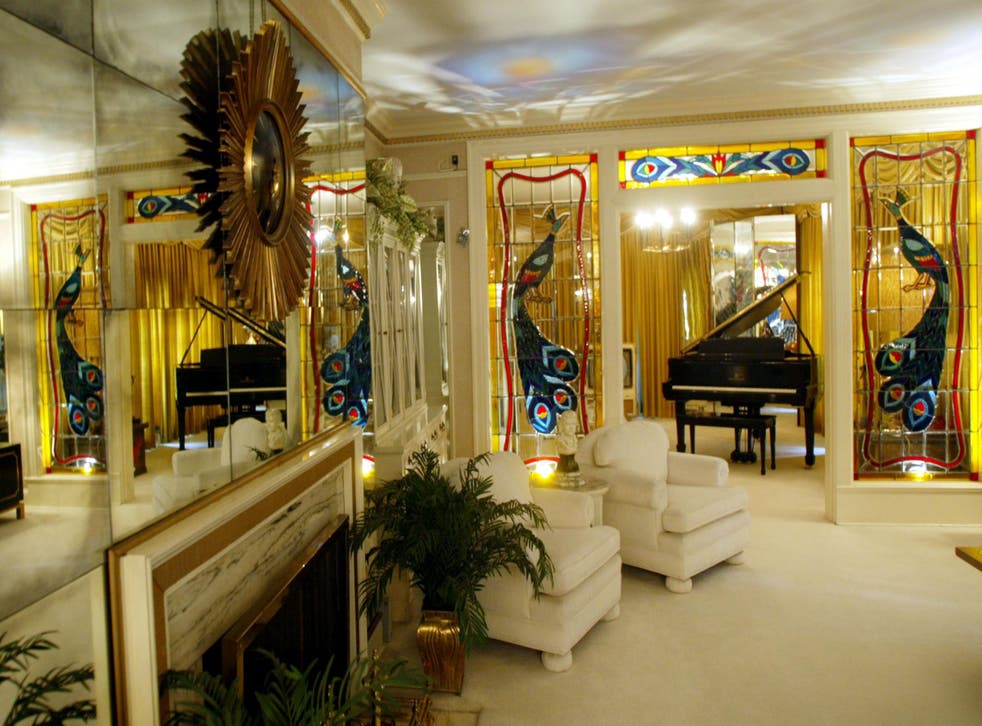 One way to see inside a celebrity home is by getting invited over. Prince was famed for hosting all-night parties, but he's not the only one to have opened up his doors; Justin Bieber's done it and Elton John is famed for it.
Sadly not all the celebrity parties come across as particularly desireable – child star Corey Feldman used to open up his mansion to parties with "angels" wearing nothing but lingerie, while men paid $250 (£205) for the privilege of attending. He's stopped them now, thankfully.
But there are other ways of exploring celebrity homes; some have been transformed into museums while others are available to stay in. Here are some of the best.
Fit for royalty
Prince may have been a fiercely private artist, but over his purple reign he was known to open up his Paisley Park home for parties, dancing and general celebration. Now fans are able to visit the Minnesota complex to tour the private estate and recording studios of the legendary singer as it temporarily opens its doors as a museum (tickets from $38.50/£32).
Long live the King
Many, many people have made the rock'n'roll pilgrimage to the home of Elvis Presley in Memphis, Tennessee – and many of them have come away with souvenir hats, t-shirts, iPhone cases, jewellery and more. Graceland is not only where The King and his snake hips lived from the age of 22 (among other residences), it's where fans across the world go to revel in his over-the-top lifestyle and celebrate his legacy. Explore the house, from the kitchen where Elvis had banana and peanut butter sandwiches fried up for him, to the Polynesian-style Jungle Room. And of course there's enough memorabilia and jumpsuits to keep any Presley aficionado satisfied. Tickets start from $38.75 (£32).
Search for Satchmo
Tucked away in Queens, New York, is the home of one of jazz's most important figures, Louis Armstrong. The house where he lived for nearly 30 years is a museum that stores an archive of recordings, photographs and memorabilia of the trumpeter, partly preserved by his wife Lucille, plus furnishings that have barely been touched. Admission is $10 (£8) per adult.
The home of Hollywood glamour
Palm Springs was once the desert getaway of Hollywood's elite. While it is possible to drive past one of Elvis' houses, Frank Sinatra's former residence and one of Liberace's decadent former abodes, you can actually stay in Elizabeth Taylor's house. And you can book it through Airbnb, of all places, for £502 a night. The four-bedroom, four-bathroom estate still displays original artwork and artefacts that belonged to the actress, and comes complete with a large pool and waterfalls to keep you cool in the desert heat.
I'll be back... in Austria
Arnold Schwarzenegger may be known best for his career as an action hero, and his two terms as California's Governor, but back when he was a young body builder he lived in a village in Austria – and fans can now visit his childhood home. The house where The Terminator lived with his family in Thal, near the city of Graz, until 1966, is a museum that proudly shows off his original home workout machine, some of his first dumbbells and a number of life-size models showcasing milestones in his life, from bodybuilding to films and his eventual entry to politics. Tickets cost €6.50 (£5.88) per adult.
Three in one
It was once home to Denzel Washington, Jimmy Page and Jan-Michael Vincent (of Airwolf fame). No, this wasn't some bizarre houseshare, but a Malibu mansion that over the years has been home to these three celebs (separately), and is now available to rent on Airbnb from £358 a night. Sleeping eight, it comes with ocean views, a hot tub and a Stairway to Heaven. Okay, not that last bit.
Register for free to continue reading
Registration is a free and easy way to support our truly independent journalism
By registering, you will also enjoy limited access to Premium articles, exclusive newsletters, commenting, and virtual events with our leading journalists
Already have an account? sign in
Register for free to continue reading
Registration is a free and easy way to support our truly independent journalism
By registering, you will also enjoy limited access to Premium articles, exclusive newsletters, commenting, and virtual events with our leading journalists
Already have an account? sign in
Join our new commenting forum
Join thought-provoking conversations, follow other Independent readers and see their replies