Flights to these long haul destinations are 10 per cent cheaper than last year
The weak pound may be making holidays more expensive, but long haul flights have dropped by up to 18 per cent since 2016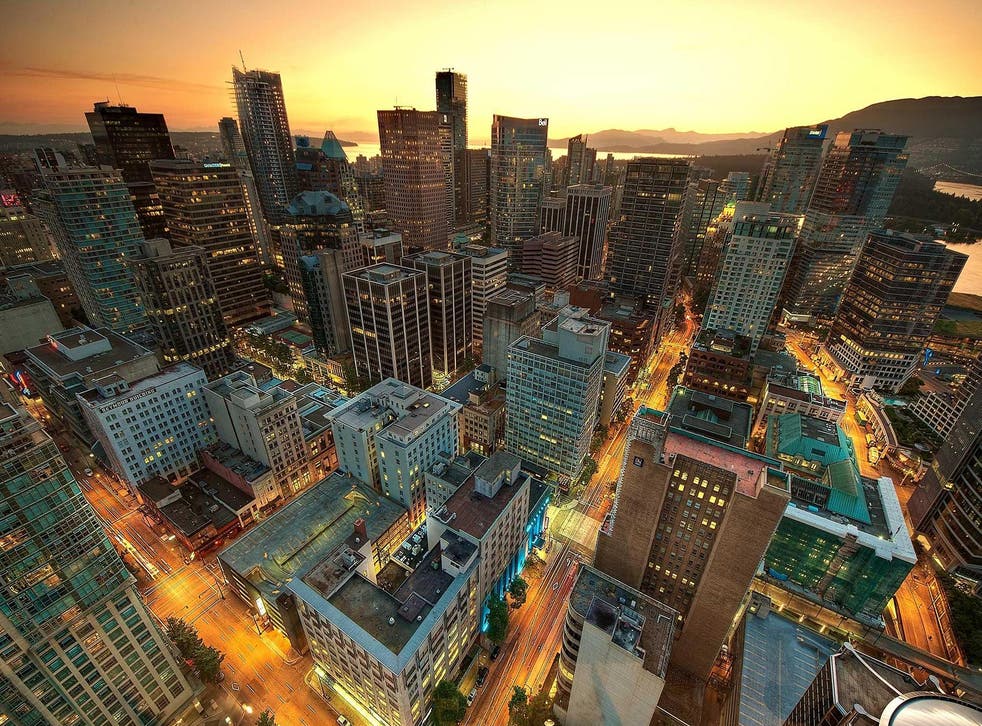 Flights to some long haul destinations are 18 per cent cheaper than this time last year according to research from travel comparison site Skyscanner.
The greatest price drop is in Vancouver, Canada, where an average return flight now costs £576.38 – almost a fifth (18 per cent) cheaper year on year. Passengers flying in October can pick up a return for as little as £376 with Air Transat if they book now.
Flights to the US have dropped considerably too, with a return to Boston, Massachusetts, costing 13 per cent less at £477.34 on average. Orlando, Florida, is also 10 per cent cheaper. There has been much talk of a "Trump slump", as American tourism has suffered since Donald Trump's inauguration as President, which could have had some impact on flight prices.
Hong Kong flights are 12 per cent cheaper year on year, matched by Kathmandu in Nepal, which is slowly recovering its tourist trade two years on from an earthquake that devastated the country.
On average, flights are 10 per cent cheaper across the board – although booking at the right time is key to getting the best deal. For example, those buying flights to Vancouver got the cheapest rate by booking 29 weeks ahead of departure.
Skyscanner travel editor, Cat McGloin, said: "We have seen an average 10 per cent drop in flight prices over the last year, but what we are now able to see is where the biggest drops are for those long-haul destinations and show travellers that those far flung locations might be more affordable than they think.
"Finding cheap prices can be easily if travellers are flexible, choosing to depart from a different airport or changing the date of travel are just two quick hacks to consider."
She added: "Whilst it is hard to predict the exact future trends of flight prices and if they will continue to drop, what we do know is the price of oil, flight demand and route availability all impact on the cost of flights."
Here's what to do in the best value long-haul destinations.
Vancouver, BC
Cheapest month to fly: October
Aside from enjoying the autumn leaves and slew of Halloween-inspired events throughout the month, visitors to Vancouver in October can also take in Vancouver International Film Festival (September 29 to October 13), celebrate the harvest at the Fort Langley Cranberry Festival (October 7) and even indulge in some light quaffing at Harvest Haus, Vancouver's answer to Oktoberfest.
Boston, Massachusetts
Cheapest month to fly: November
November is all about Thanksgiving in the US. Party like a pilgrim in nearby Plymouth, which has a full-on festival including a parade, patriotic songs and historical reenactments (November 17 to 19). For something a little more modern, head to Boston Taste, a festival featuring the city's best chefs and mixologists at the Boston Children's Museum (November 14).
Hong Kong, China
Cheapest month to fly: November
Hong Kong's harbourfront is dominated by Clockenflap in mid-November, an annual music and arts festival incorporating international, regional and local live music, film and art installations (November 17 to 19). Alternatively, foodies will be in seventh heaven as the city hosts a series of gourmet happenings throughout the month as part of the Great November Feast.
Kathmandu, Nepal
Cheapest month to fly: January
The good news is it's not the rainy season. The bad news is it's the coldest month of the year in Nepal's capital, with average temperature lows of three degrees in January. Still, wrap up and there's plenty to see. An earthquake in 2015 damaged many of the country's ancient buildings, but most of these beautiful structures are still standing among the rubble. Head to the medieval city-state of Bhaktapur and explore winding streets, medieval squares and a generous helping of temples.
Havana, Cuba
Cheapest month to fly: September
Cuba has opened its doors to tourism over the last few years, and there's plenty to enjoy in the island's capital. Temperatures are still hot in September, averaging 27 degrees. Visitors can take a stroll along Malecon, a quintessentially Cuban seafront promenade; discover more of Cuba's eclectic history in the Museo de la Revolucion; or experience authentic Cuban cuisine at La Fontana, one of Havana's best restaurants.
Register for free to continue reading
Registration is a free and easy way to support our truly independent journalism
By registering, you will also enjoy limited access to Premium articles, exclusive newsletters, commenting, and virtual events with our leading journalists
Already have an account? sign in
Register for free to continue reading
Registration is a free and easy way to support our truly independent journalism
By registering, you will also enjoy limited access to Premium articles, exclusive newsletters, commenting, and virtual events with our leading journalists
Already have an account? sign in
Join our new commenting forum
Join thought-provoking conversations, follow other Independent readers and see their replies