The Independent's journalism is supported by our readers. When you purchase through links on our site, we may earn commission.
How to get the cheapest flights according to an expert
Learn from the man who booked a trip to Belize for £18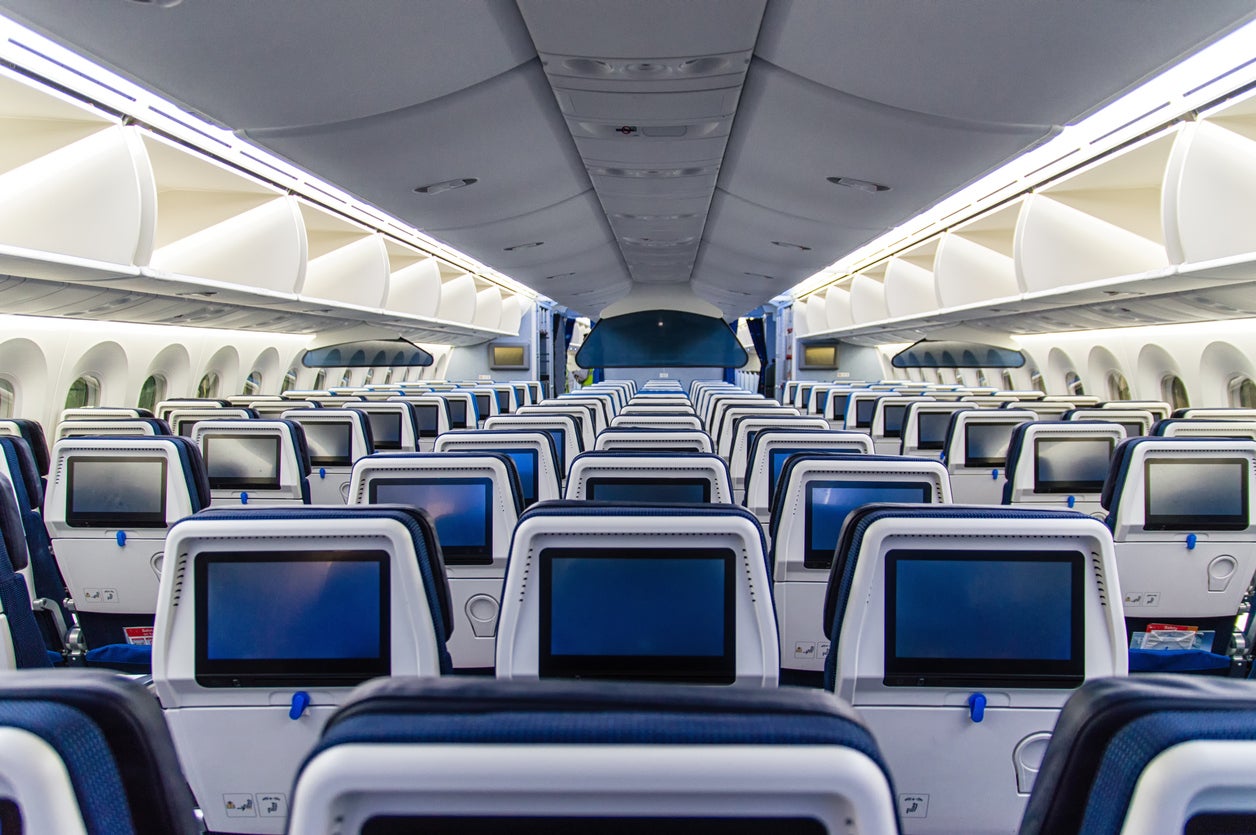 Jack Sheldon is the 29-year-old brain behind Jack's Flight Club – a newsletter sending its 89,000 subscribers breathtakingly low deals on flights from the UK and Ireland.
The Texan native moved to London six years ago and swiftly built a reputation among his friends for always finding the cheapest fares. He decided to share his skills by launching his service – which scans for the best discounts, hidden offers and error fares – last September. He's not the first to do this, of course – sites like Scott's Cheap Flights do exactly the same – but Sheldon's strong point is that his deals are all from the UK and Ireland.
"I've always loved to travel and found that you could always find a cheap place to stay or find cheaper food but flights were always the place where you spent the most," he told The Independent. Not any more – his personal best is a £18 return fare from London to Belize on American Airlines (which, he admits, is "exceptionally rare").
Want to be in with a chance of matching that? Sheldon's shared his top tips on how to grab the lowest cost flights.
Don't book direct
"The main mistake people make in booking flights is going straight to the airline website. While booking direct will make things easier should you need to change your travel plans, the cheapest fares are often found by booking with various online travel agencies.
"Google Flights is a great resource and enables you to track flight prices across the board by setting yourself an alert."
Know when to book
"Other major mistakes include booking too late or too early (depending on the season, route etc) and only sticking to certain airlines. Not spending enough time checking is also a mistake – this one really isn't anyone's fault as most people don't have the time, but it really does take a lot of checking particular routes to know when to book.
"Even peak season flights over summer or Christmas season can be got at very, very low fares if you time it just right. For summer, it's often better to buy in January-February or wait until May-June. For Christmas-time trips summer is the best time to start deal hunting, though deals will come up all the way into November."
Ignore the myths
"There are so many of them you should ignore. Booking as soon as the flights come out is one – this is almost never a good idea. In the last few years there has been a rumour that deleting your cookie files when repeating a flight search will make it cheaper. This is definitely false.
"Another myth is that buying on certain days will get you a better deal. While it's often cheaper to fly on Tuesdays to Thursdays, airlines definitely do not drop their fares for those who buy tickets on those days of the week.
"It's also not correct that last-minute fares are always more expensive. While mostly true, there are airlines like Thomson which break the mould completely by offering ridiculous deals on last-minute flights – for example, they recently had a last-minute deal for £269 return to the Dominican Republic."
Fastest finger first
"Timing is important – some of these fares, especially the mistake fares, will only last a few hour or a couple of days at most. So finding out when they first drop and booking quickly is a massive advantage. For example, a recent fare on Aero Mexico from the UK to Havana was £120 return, but this fare only lasted a couple of hours and the prices quadrupled after that. On average there is about one mistake fare a month from the UK."
Don't be shy about booking a mistake fare
"'Mistake' fares – when thanks to a system error flights cost a fraction of what they should – are a win-win situation. The airline will always refund you the money if it is a mistake – you'll never be out of pocket. But more positively, around 60 per cent of fares are honoured. You should generally wait around two weeks before considering it confirmed – that's the latest I've heard of that an airline has got in touch to refund a fare. The premium carriers are often more likely to honour their mistake fares than airlines at the more budget end."
Make connections
"You're not getting any bargains on direct flights coming out the UK – British Airways does not want to discount its fares from its hub airports. If you are willing to connect in a European city for a long-haul trip, your flight will be cheaper. On the flip side if you are coming from Europe you can always find great deals stopping over in London."
Keep an eye on these airlines
"Bargains can be found everywhere, but KLM comes up quite often at the moment, connecting to locations through its Amsterdam hub. Every now and again you'll get a great deal on Alitalia – for example, we recently found one round trip for about £400 to Chile, which is about half the current price of a return. KLM also has the most routes to the UK, so you can fly from a local UK airport like Norwich to Amsterdam to connect – very convenient."
Learn to love America
"New York City, Boston, and Miami all come up quite often for great deals, while South American destinations like Argentina and Chile are far more elusive for deal-hunting. Being flexible definitely helps, but so does being patient. All destinations eventually have price drops and it's a matter of being alert at the right time to take advantage of them."
You can get business class bargains too
"There are deals out there for premium economy and business class but I only include the fares in the club if they're comparable to an economy class fare. For example we had a business class fare on TAP, Portugal's national carrier from London to Mozambique via Lisbon which was £606. That's less than an economy return and significantly less than the £2,500 that the ticket usually sells at."
A cheap fare doesn't necessarily mean the worst seat
"The only person who will know what fare you paid is you."
Join our commenting forum
Join thought-provoking conversations, follow other Independent readers and see their replies