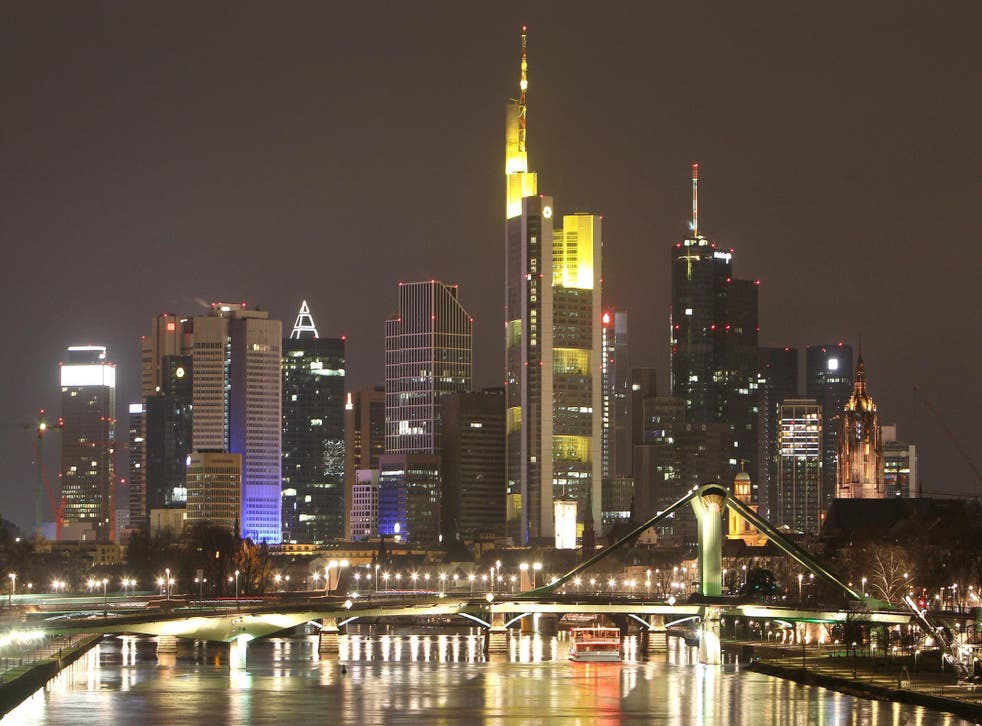 Frankfurt Airport opens up to no-frills flights as Ryanair moves in
The airline will fly daily to four Iberian airports
Simon Calder
Travel Correspondent
Wednesday 02 November 2016 13:18 Comments
Frankfurt, the third-busiest airport in the EU after Heathrow and Paris Charles de Gaulle, has long been a bastion of network airlines, and is the home of Lufthansa. But from March 2017, Ryanair will base two Boeing 737s at Frankfurt for flights to Spain and Portugal. Alicante, Malaga, Palma and Faro will be served daily through the summer.
Stefan Schulte, the chief executive of Fraport, the company that operates Frankfurt Airport, said: "Ryanair's decision to come to FRA underscores the increasing importance of Frankfurt for low-cost traffic."
Ryanair, the biggest no-frills airline in Europe, has a history of building up new hubs rapidly. It is likely that for the winter season 2017/18 — beginning a year from now — the airline will expand the base and serve more business-orientated routes. Ryanair has said it will shift its focus for expansion away from its main base, the UK, because of the vote to leave the European Union.
At present the airline's version of Frankfurt is Hahn airport, in the Hunsruck region high above the Moselle River, and closer to Luxembourg than it is to the German financial hub. Hahn is currently served from Stansted, with seasonal flights from Edinburgh and Newquay.
Michael O'Leary, Ryanair's chief executive, has long been dismissive of primary hub airports, regarding them as too expensive and complex for efficient operations. But as competition between airlines increases, Ryanair is looking for new opportunities.
Click here to view our latest travel offers with Independent Holidays
Register for free to continue reading
Registration is a free and easy way to support our truly independent journalism
By registering, you will also enjoy limited access to Premium articles, exclusive newsletters, commenting, and virtual events with our leading journalists
Already have an account? sign in
Join our new commenting forum
Join thought-provoking conversations, follow other Independent readers and see their replies