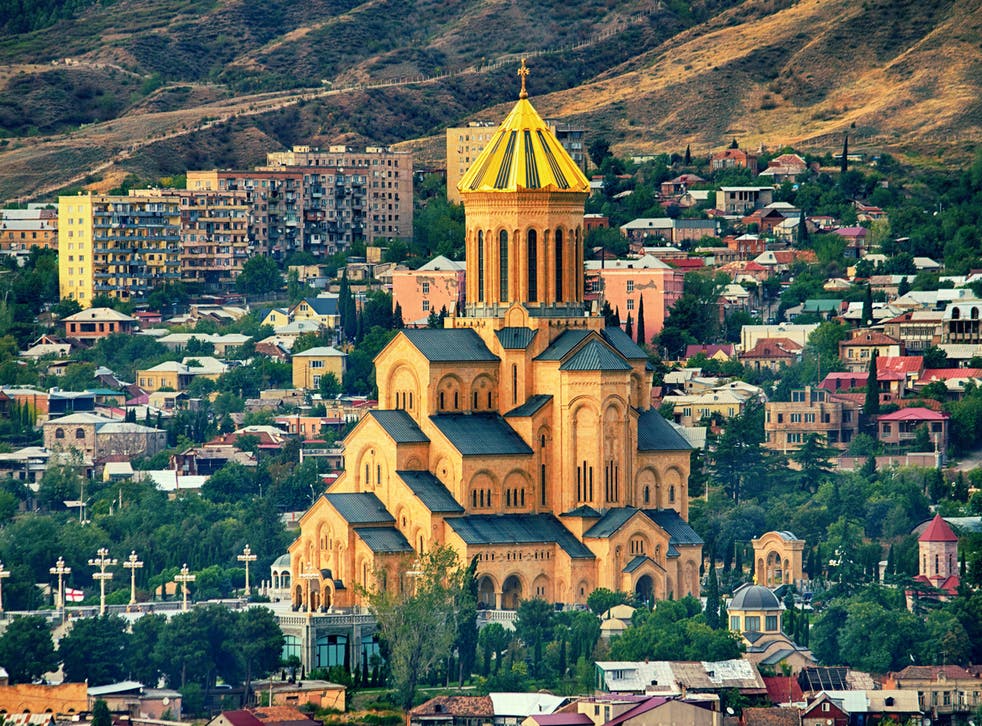 The cheapest travel destinations for 2019
From airfares to food and drink, these spots offer the best deal for the budget traveller in the new year
Joanna Whitehead
Monday 24 December 2018 16:12 Comments
Cheap travel doesn't have to mean compromising on quality. We've found the very best places to explore in 2019 that won't break the bank.
Lodz, Poland
Art enthusiasts bored of Berlin should look east for artistic inspiration. The third largest city in Poland, Lodz, has undergone a dramatic transformation over the past decade, successfully blending contemporary and traditional design and architecture to impressive effect. This compact city has a high number of business travellers meaning that flights and hotel rates are frequently cheaper at weekends – we found return flights with Ryanair departing from London Stansted on a Friday in March, returning Sunday, for £62 return. Food and drink prices across Poland are also low, helping spending money go further.

Find the best places to stay in Lodz
Vilnius, Lithuania
You can get a three-course meal at an average restaurant in the Lithuanian capital – voted the cheapest city break this autumn by Travel Supermarket – for just £15.65, while a pint of local beer will set you back £2.68. Vilnius tourism officials launched a controversial new campaign to attract younger visitors in summer 2018, describing the city as "the G-spot of Europe". Such a bold claim is subject to debate, but travellers will certainly find that their pound goes further in this historic city.
Find the best places to stay in Vilnius
Dubai, UAE
Renowned for luxury hotels, shiny skyscrapers and designer shopping, the United Arab Emirate of Dubai might not be the first that springs to mind when considering budget travel, but setting down your towel among the well-heeled needn't be a pipe dream. At The Top hostel, clean and contemporary rooms are available from just £21 per night. Most of the rooms are dorms, but private rooms are available and it's an excellent option for those on a budget.
Although standalone flights can be pricey, booking them as a package with your accommodation can be great value. For example, Teletext Holidays is offering seven nights at the three-star Dubai Palm Hotel from £469pp, room only, including return flights with Emirates, departing 24 January 2019. And to cut out all food and drink costs while there, plenty of hotels offer good deals on an all-inclusive stay. Travel agent Holiday Genie is offering seven nights' all-inclusive at the four-star Emirates Grand Hotel for £773pp, including return Virgin Atlantic flights from Heathrow, departing 4 February 2019.
Find the best places to stay in Dubai
Argentina
Vibrant cities, diverse natural landscapes and fine food and wine continue to pull visitors from around the world to this South American country. Although airfares from the UK can be pricey, Norwegian operates low-cost flights from London Gatwick to Buenos Aires, upping the frequency to daily services from summer 2019, from £250 one way.
As part of a wider initiative to attract more visitors to the country, tourists paying for their accommodation using an international credit card can also benefit from a 21 per cent refund on tax. This applies to all accommodation, from homestays to luxury boutiques.
Find the best places to stay in Buenos Aires
Turkey
In the last 12 months, the Turkish lira has slumped in value against the pound. While there are bargains to be found in Istanbul, we recommend heading for the otherworldly landscape of Cappadocia. Balloon flights are the bucket-list thing to do in this magical region, but to save cash, hike the honeycomb rock formations instead. Cappadocianguide.com offers a range of guided packages at excellent rates, including full-day (£45), half-day (£22.50) and sunset treks (£10), in addition to private and general tours.
You might also like: Turkey highlights and other tours
Albania
Albania is home to some of the best beaches in Europe, but without the typical Mediterranean price tag. Travelling to the Albanian Riviera from the country's only international airport isn't quick, but an alternative route is the fast ferry from Corfu, Greece, which will get you to Sarande's golden beaches in 35 minutes. Upon arrival, you'll find some of the cheapest room rates, food and drink in Europe: a three-course meal in a decent restaurant should cost no more than £14, while a pint of beer comes in at £1. We found return flights with British Airways from London Heathrow to Tirana in June 2019 from just £139pp.
Tunisia
Tourists looking to make a dent in the bestsellers' list and work on their tan can get some superb deals on packages in Tunisia next year. We found a seven-night, all-inclusive Thomas Cook deal departing in March, including flights, at the four-star Medina Belisaire & Thalasso Resort in Hammamet on the Tunisian coast, from £275pp. Those seeking to immerse themselves in this ancient country's Roman heritage can explore its extensive ruins and find guided bespoke tours available from £40 per day.
Cambodia
Similar to neighbouring countries Vietnam and Thailand, you can get food, drink and accommodation for low prices in Cambodia. Angkor Wat in Siem Reap might be one of the country's main attractions, but it also costs £29 to enter the complex. Instead, head to Banteay Chhmar towards the Thai border. It's a 12th-century temple complex that's as equally awe-inspiring as Angkor, but without the crowds or price-tag: it costs just £3.95 for entry.
You might also like: Cambodia Adventure and other tours
Georgia
Hospitable locals, snow-capped mountains and a love of food and drink make Georgia an excellent destination for adventurous travellers. Brits who want to explore this beautiful part of the world will find prices on a par with many Southeast Asian countries – an imported beer will set you back £1.18, while a three-course meal is yours for just £7.41. Direct flights with Georgian Airways make it easier to get there.
You might also like: Armenia and Georgia Real Food Adventure and other tours
Ecuador
Another long-haul destination requiring an initial cash injection to travel there, but where you can save on arrival, is Ecuador. Prices in this South American country are incredibly low: expect to pay around £2.35 for a meal and £10 for a night's budget accommodation. We found return flights from London to Guayaquil, on the Ecuadorian coast, in April from £530, travelling with Austrian Airlines and Copa.
You might also like: Ultimate Galapagos Adventure and other tours
We may earn some commission if you click on a link in this article and buy a product or service, but we never allow this to influence our coverage.
Register for free to continue reading
Registration is a free and easy way to support our truly independent journalism
By registering, you will also enjoy limited access to Premium articles, exclusive newsletters, commenting, and virtual events with our leading journalists
Already have an account? sign in
Join our new commenting forum
Join thought-provoking conversations, follow other Independent readers and see their replies