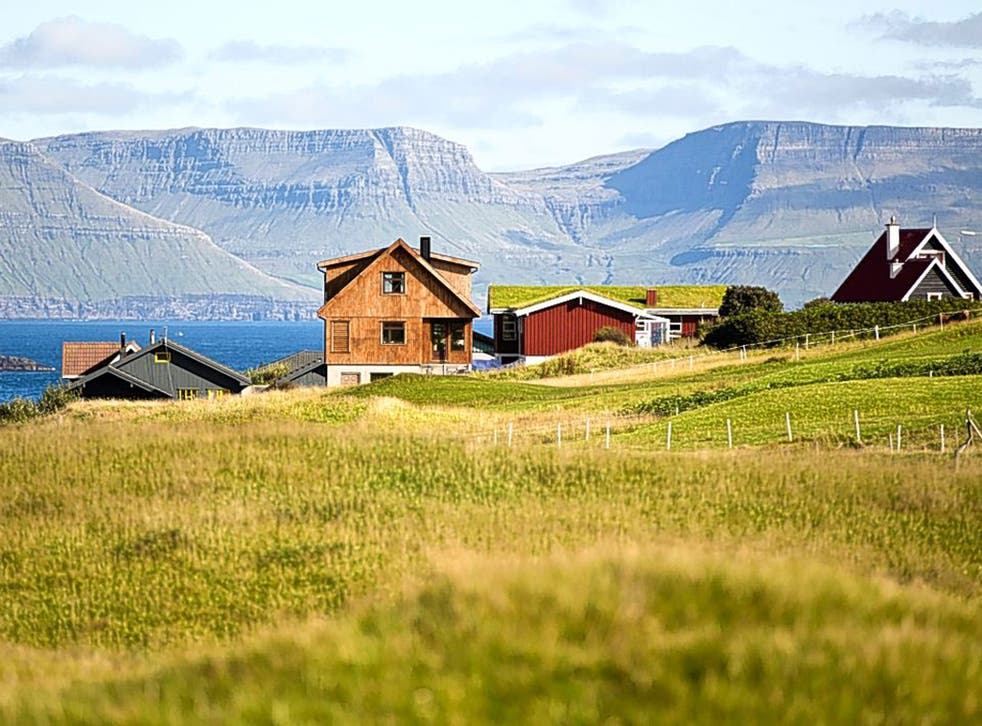 What's the cheapest way to visit the Faroe Islands?
Have a travel question that needs answering? Ask our expert Simon Calder
Simon Calder
Thursday 25 August 2016 18:24 Comments
Q I want to visit the Faroe Islands. I'm in Belfast, and it seems it's very expensive as it appears there is no boat from Scotland. Even then it would cost a small fortune if there was. Any suggestions?
Liz Jones
A The Faroe Islands jut out of the North Atlantic between Scotland and Iceland. They comprise a superb destination, with soaring mountains, traditional fishing communities and surprisingly modern infrastructure, especially in the capital Torshavn.
However, they are expensive to reach. You can get to Torshavn by ferry from Hirtshals in northern Denmark or Seydisfjordur in eastern Iceland – journeys of 38 and 19 hours respectively.
By air, the only carrier is the islands' national airline, Atlantic Airways. It flies twice a week from Edinburgh, which is easy to reach from Belfast, and three times a week from Reykjavik.
Atlantic Airways is a good airline, but for the distances involved (Edinburgh-Torshavn is 443 miles), fares can be high: for a round-trip in September, the lowest fare I can see is just short of £200 return.
I suggest you construct a trip that goes with the grain of the transport links, and takes advantage of the extra destinations you can build in. For example you can fly Belfast-Reykjavik on easyJet and spend a few days in the Icelandic capital (note you would need to change airports in the city), fly to the Faroes and after your stay continue to Edinburgh for a bonus city break.
Every day, our travel correspondent, Simon Calder, tackles a reader's question. Just email yours to s@hols.tv or tweet @simoncalder
Register for free to continue reading
Registration is a free and easy way to support our truly independent journalism
By registering, you will also enjoy limited access to Premium articles, exclusive newsletters, commenting, and virtual events with our leading journalists
Already have an account? sign in
Join our new commenting forum
Join thought-provoking conversations, follow other Independent readers and see their replies