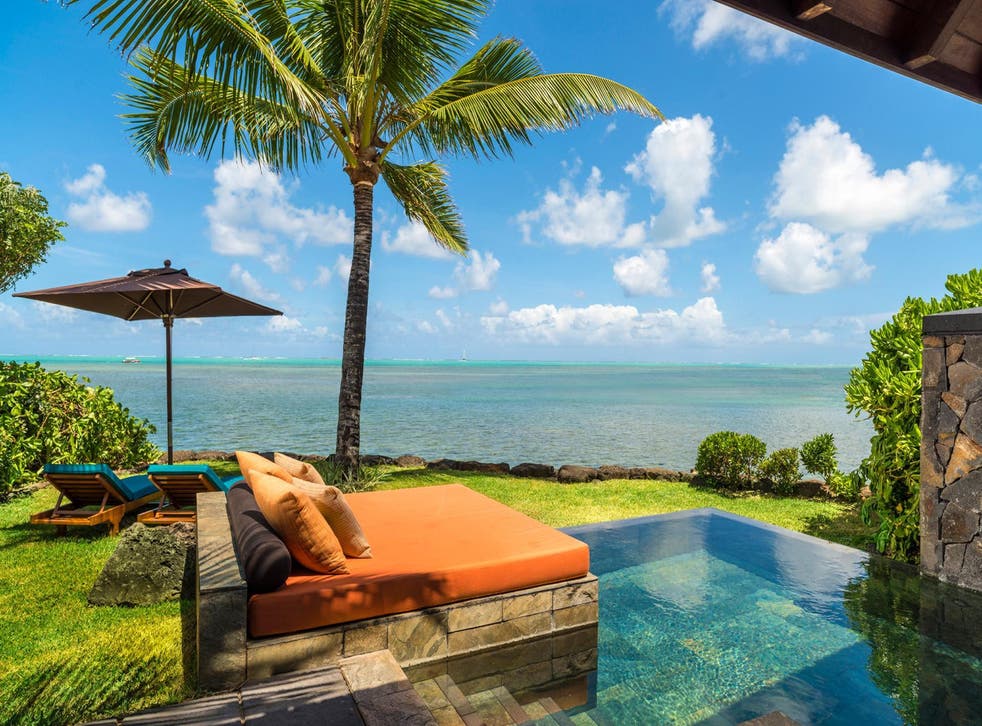 Cheap winter sun holidays: Where to make the most of the weak pound
With sterling still struggling, we've found some top spots where you can snag time in the sunshine without blowing the budget
If frosty mornings and festive jingles have you hankering for blue skies and palm trees, you're not alone. ABTA, the travel association, estimates that 5 million of us will head overseas this winter to escape the seasonal gloom. But if dreaming of tan lines and Vitamin D is giving you wanderlust, you'll be faced with an almost overwhelming range of desirable choices; so here's our guide to help you decide your best value options for a winter warmer.
Portugal, Cyprus and Spain are perennially popular for their milder temperatures, but for proper beach weather you need to look further afield. The Canary Islands, less than five hours away, have long been a safe bet for guaranteed sunshine. This year, they're more popular than ever, resulting in a bookings surge that's squeezing availability. The islands are the main winter sun destination for Prestige Holidays, but according to general manager, David Skillicorn, "our most popular hotels are already pretty full".
The increased demand is compounded by problems in Tunisia and Egypt's Red Sea Riviera, the Canaries' main competitors in terms of short-haul winter sun. The Foreign & Commonwealth Office currently advises against travelling to Tunisia, and "all but essential travel by air" to Sharm el Sheikh. Airlines that would otherwise have flown there have shifted capacity to the Canaries, so prices are certain to spiral if you don't book soon.
With the pound languishing near a 30-year low, exchange rates are another factor this season. Some favoured winter-sun destinations including the Caribbean and Maldives have currencies linked to the US dollar, which is making prices rise in-resort. Fortunately, this doesn't necessarily mean costlier holidays in the short term, as tour operators will have "hedged" currency at more favourable rates. Those seeking extra value for money should take advantage of locked-in rates and upgrade to half-board or all-inclusive.
A more favourable exchange rate – not to mention increased air capacity – is proving a boon for South Africa. Both Thomas Cook Airlines and British Airways have launched seasonal services from Gatwick to Cape Town. The Far East and Indian Ocean are also as in-demand as ever. They may not represent quite the same value compared to this time last year, but with hotels offering deals and discounts to stimulate demand, there's no need to let pricing stand between you and your winter escape.
Short-haul
Easy travelling and guaranteed sunshine make the Canary Islands winter's classic fly-and-flop destination. Capacity is tight throughout the main resorts this season, but Prestige Holidays (prestigeholidays.co.uk) has a week's B&B at Parador La Palma from £524pp, including Gatwick flights (departing 21 January) and private transfers. For larger groups, villa specialist Scott Williams (scottwilliams.co.uk) suggests Dar Bahr, a retro-chic property in Essaouira, Morocco. It's a 10-minute walk from the beach and sleeps up to seven from £1,200 per week (that's just £171pp). easyJet flies to Essaouira from Luton, or to Marrakech (two hours' drive away) from Gatwick, Bristol and Manchester.
Indian Ocean
Prices for tropical island getaways reach their peak in winter, so look lively to secure an early-bird deal. Destinology (destinology.co.uk), for example, has a week's B&B at Four Seasons Mauritius at Anahita from £2,819pp (saving £699pp) if booked by 30 November, including Heathrow flights and private transfers (valid until 20 December). Or mix sunshine with a Sri Lankan safari at Hambantota Resort & Spa, where a week's B&B in December (with flights and transfers) costs from £1,602pp from Manchester, or £1,622pp from Glasgow, through Kuoni (kuoni.co.uk). Udawalawe National Park's elephants and leopards are easily accessible from the five-star resort.
Far East
The exchange rate may have eroded Thailand's legendary value for money, but Hayes and Jarvis (hayesandjarvis.co.uk) is keeping things affordable by slashing £104pp off a week's holiday to Phuket. Departing 12 December, seven nights' B&B at Bangtao Beach Resort costs from £799pp, including transfers and Gatwick flights (or £829pp from Manchester). For something even more exotic (and further from the beaten path), try the Philippines. Cebu Island is known for temples, shrines and phenomenal diving; a week's B&B in February and March at Shangri-La's Mactan Resort & Spa costs from £1,799pp (including Heathrow flights and private transfers) with Premier Holidays (premierholidays.co.uk).
Southern Africa
The exchange rate of more than 17 rand to the pound (though down from last year's giddy high) makes South Africa a bargain: and with extra airlift to Cape Town this winter, the city is in demand. Thomas Cook (thomascook.com) has seven nights' B&B at the Protea Hotel Breakwater Lodge from £1,015pp, with Gatwick flights departing 6 March. Or see more of the country and coastline on a fly-drive along the fabled Garden Route. A 10-night itinerary combining Cape Town with wineries and seaside towns is available from Tropical Sky (tropicalsky.co.uk) from £1,459pp, including flights, car hire and B&B accommodation (departures from December to March).
Caribbean
Thanks to the post-Brexit currency crash, Caribbean holidays are 20 per cent more expensive this year. To redress the balance, companies like Tropic Breeze (tropicbreeze.co.uk) have cut prices. Book by 20 December to get £600pp off an all-inclusive week at The Verandah, Antigua; from £1,660pp until 24 February, including flights and transfers. Higher costs need not deter those travelling solo, either. Friendship Travel (friendshiptravel.com) has a 10-night holiday over the Christmas period to Cuba, its newest destination. Departing 19 December, it combines cultural Havana with an all-inclusive Varadero beach break from £2,085pp (single occupancy), including transfers and flights.
The Americas
Rio de Janeiro, still aglow from the Olympics, is always a popular choice with winter sun-seekers. British Airways (britishairways.com) has five nights' B&B at the Golden Tulip Regente, right on Copacabana beach, from £1,199pp (valid mid-January to mid-February; book by 30 November). Across the continent, others are gathering in a bid to escape winter's grip. In Mexico, grey whales are calving in Baja California's warm seas; combine boat trips to see them with beach time in La Paz, through Windows on the Wild (windowsonthewild.com). From £2,095pp in February or March, including Heathrow flights, car hire, accommodation and excursions.
Click here to view our latest travel offers with Independent Holidays
Join our new commenting forum
Join thought-provoking conversations, follow other Independent readers and see their replies