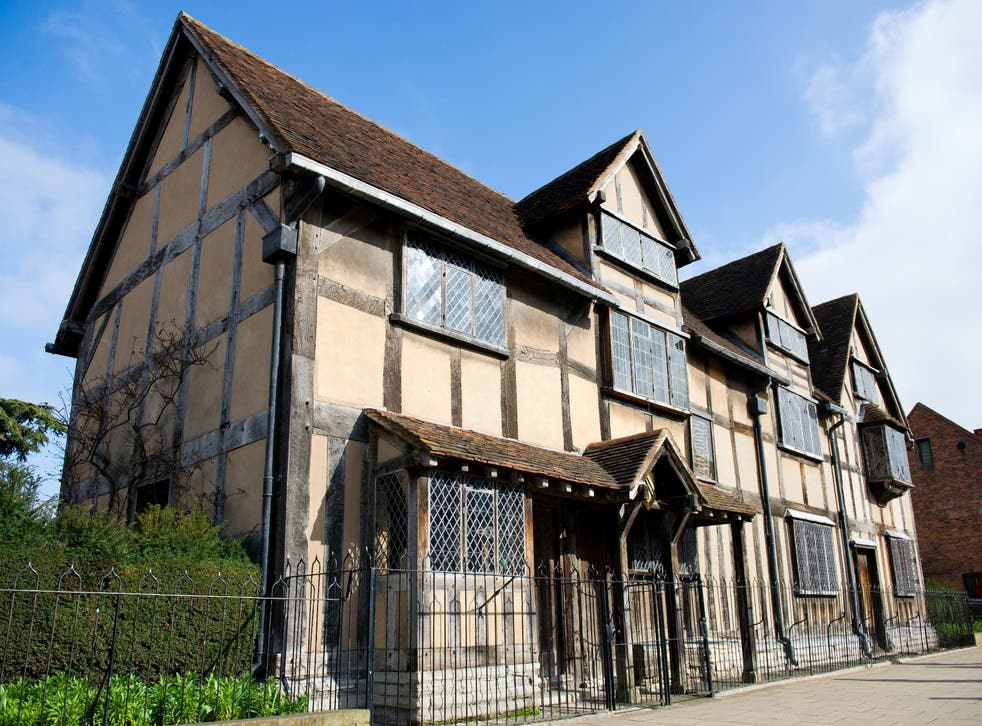 China is recreating Shakespeare's birthplace
New town will feature a 'little Stratford-Upon-Avon'
Helen Coffey
Thursday 07 December 2017 17:54 Comments
The People's Republic of China plans to recreate two of William Shakespeare's family homes as part of a new town called San Weng.
Translating as "Three Masters", San Weng will be a major new tourist attraction celebrating Shakespeare, Cervantes and Tang Xianzu, the last of whom is regarded by some as the Shakespeare of the East.
Fuzhou Culture and Tourism Investment Company signed a Memorandum of Understanding (MOU) with the Shakespeare Birthplace Trust, the charity responsible for taking care of leading Shakespeare heritage sites and collections around the world, on 7 December.
The MOU will allow the building of replicas of Shakespeare's birthplace and his family home at New Place, to create a "little Stratford-upon-Avon".
The Shakespeare Birthplace Trust will oversee the project to ensure the replica buildings faithfully represent the originals.
However, this will be difficult in the case of New Place – the house that the playwright called home for 19 years until his death in 1616 no longer exists in Stratford-upon-Avon. It was demolished by Reverend Francis Gastrell in 1759; a new heritage site comprised of gardens and sculptures inspired by Shakespeare's life and work was unveiled there in 2016.
The replica in China will therefore be based on archaeological findings and records held by the Shakespeare Birthplace Trust.
The plans are part of a wider push for greater collaboration between the UK and China on a range of issues, including culture and tourism. The MOU signing was witnessed by Karen Bradley, UK secretary of state for digital, culture, media and sport, and China's assistant minister of culture, Yu Qun.
"We are delighted to enter this agreement to co-operate as partners in this exciting project to bring Shakespeare's family homes to life for visitors to San Weng," said Philippa Rawlinson, deputy chief executive of the Shakespeare Birthplace Trust. "While China is an important growth market for in-bound tourism to the five Shakespeare homes and gardens in Stratford-upon-Avon, this project will enable millions more people who might never have the opportunity to visit us in the UK the chance to explore our shared Shakespeare heritage in China.
"This is very much a two-way partnership. By providing our knowledge and expertise to help the Fuzhou team to create an authentic spirit of place, we will be able to support our work to not only maintain and preserve the world's greatest Shakespeare heritage sites and collections here in the UK, but ​to ​also continue to promote the enjoyment of Shakespeare's works, life and times around the globe."
Register for free to continue reading
Registration is a free and easy way to support our truly independent journalism
By registering, you will also enjoy limited access to Premium articles, exclusive newsletters, commenting, and virtual events with our leading journalists
Already have an account? sign in
Join our new commenting forum
Join thought-provoking conversations, follow other Independent readers and see their replies