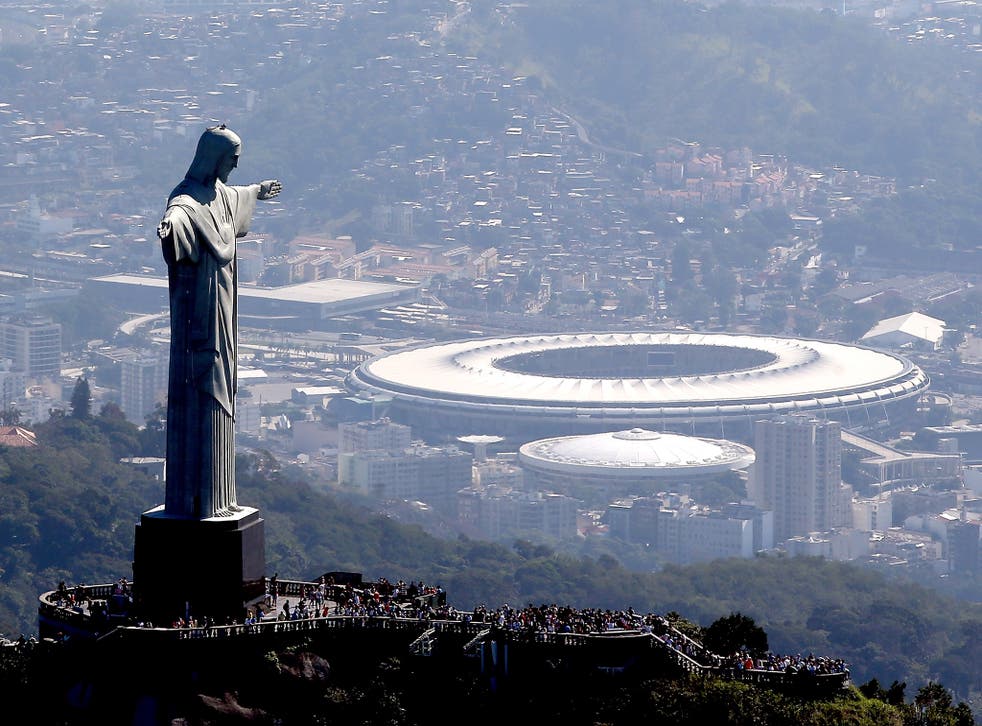 Christ the Redeemer trail in Rio de Janeiro closed after Polish man stabbed by robbers
Rio de Janeiro's famous landmark has been the backdrop to numerous robberies and stabbings recently
The trail from Parque Lage to Corcovado and Rio de Janeiro's famous Christ the Redeemer statue has been temporarily closed after a Polish man was stabbed there on 7 July.
The man was one of 58 victims to be robbed along the 4km-long path in just 10 days.
Valéria Aragão, head of Rio's tourist police department, argued for the trail inside Tijuca National Park to be shut until sufficient police can be stationed there for hikers' protection.
"Patrolling in the region will never be efficient because human resources in the security forces are overwhelmingly under-resourced," she told The Rio Times. "I do not recommend that this trail be used. I suggest a temporary closure.
"I have a meeting with the park to deal with this officially. We have already pointed out the vulnerabilities."
After a sharp rise in the number of attacks, volunteers nailed posters to trees showing the image of a gun and the words "Be cautious. Do not risk your life" written on them in Portuguese.
One of the modern seven wonders of the world, Christ the Redeemer can still be accessed by train and taxi.
The robberies on the Corcovado trail appear to be committed by young men from the local favelas (slums), often armed with knives, who wait for tourists to pass by. Over 150 people have been robbed there so far this year.
Twenty one-year-old Dutch student Renate Trinks told news.com.au about her experience of being mugged along the trail by three Brazilian men.
"When we were closer they showed us their knives and told us to sit down and give them all our stuff," she said.
"While we were handing over our belongings more tourists were coming and they robbed everyone.
"Some people had a lot of cash on them, and expensive cameras, [the robbers] had two backpacks full of stuff."
"They said there was a guy waiting for us with a gun, but we never saw this guy. So I think it was just to scare us.
"At the beginning when I saw their knives I was a little scared but the robbery itself was not too scary, they were pretty calm. They gave back passports and credit cards.
"I had read online that the hike was pretty dangerous and I already had a bad feeling about it so I didn't bring my watch and rings. I decided to bring my phone to take pictures."
Co-founder of adventure tourism company Jinga Experience, Evan Farr, told The Rio Times: "Unfortunately the Corcovado Hike has recently suffered from these incidents. It is a shame to see this happen to such a great Rio experience.
"The reality is, it is known that most people hiking the Corcovado trail will be carrying valuables because the summit is Christ the Redeemer, so the hikers become targets."
He advises tackling more difficult paths.
"The trails that are least likely for encountering trouble are the more difficult ones to access, for example the trails deepest into the Tijuca Forest like Pico da Tijuca and Bico de Papagaio, and hikes further away from downtown like Telegrafo and Pedra da Tartaruga."
Join our new commenting forum
Join thought-provoking conversations, follow other Independent readers and see their replies