Cinq Terre: Popular Italian area to fine tourists £2,150 for wearing flip-flops on treacherous walks
Pumps and sandals are also off limits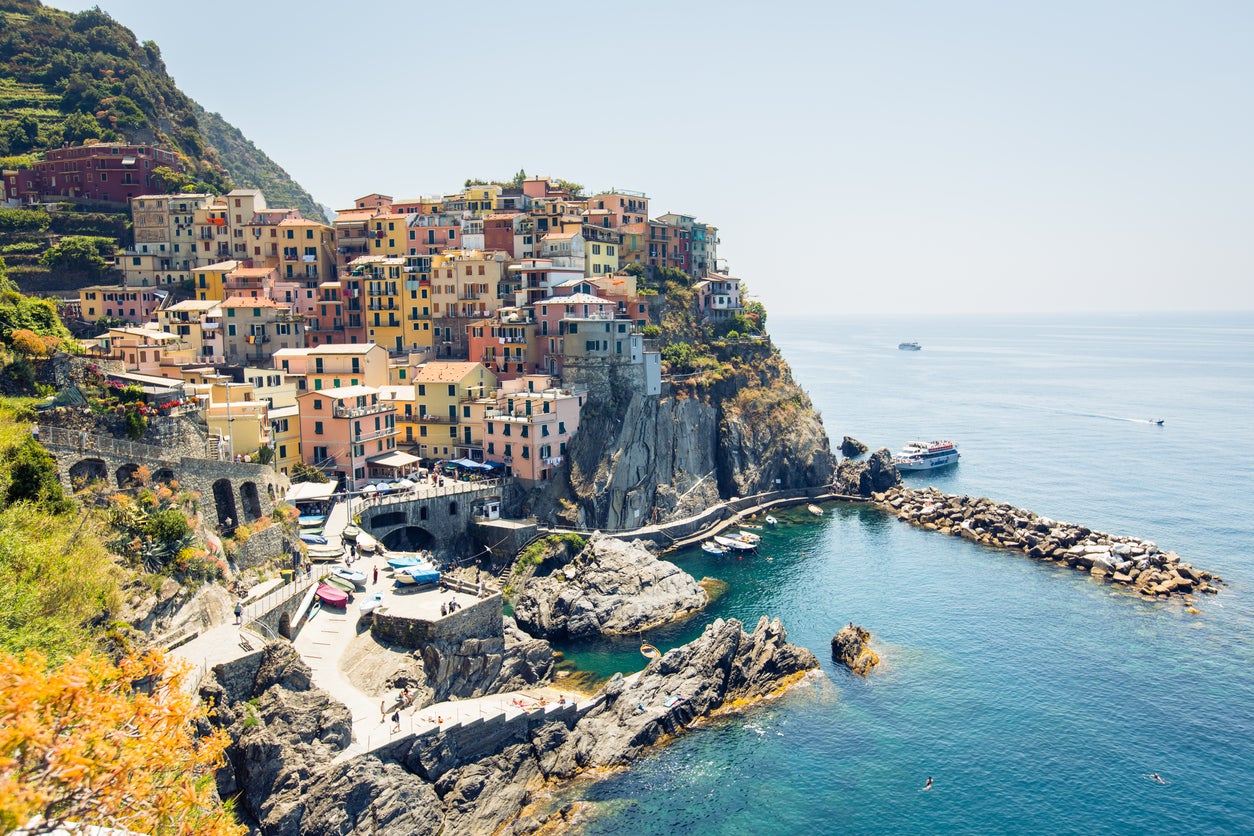 Tourists heading for Italy's popular Cinq Terre region this summer could be fined up to €2,500 (£2,155) if they don't wear appropriate footwear.
Flip-flops, pumps and sandals are all out after a number of instances of visitors getting into trouble while tackling the steep, winding trails between fishing villages while wearing the wrong shoes.
Mountain rescue teams have lost patience with ill-equipped tourists who aren't suitably dressed to clamber up the narrow, challenging footpaths.
An information campaign will be launched to re-educate visitors, before fines ranging from €50-€2,500 are introduced, with the amount dependent on the inconvenience caused and the expense incurred when rescuing hikers.
"The problem is that people come here thinking they are at the seaside, but the paths above the villages are like mountain trails," Patrizio Scarpellini, the head of the Cinque Terre national park, told The Telegraph.
Life on St Helena before mass tourism arrives
Show all 18
"First we will introduce the information campaign, then we'll start issuing fines."
In 2018, a German family had to be helped after they attempted a difficult path with a child in a pushchair, while an Italian man with his leg in plaster had to be rescued from a clifftop trail.
Volunteers from hiking organisation the Club Alpino Italiano are the ones who have to pick up the pieces; CAI's Maurizio Cattani said the region's paths are like Alpine trails.
"Tourists should not be tackling them in flip-flops and without adequate water," he said.
Cinq Terre has become increasingly popular with tourists, so much so it had to introduce a ticketing system to limit numbers in 2016.
Support free-thinking journalism and attend Independent events
Daytrippers from coach tours and cruises were overwhelming the Unesco World Heritage area. Officials responded by capping the number of visitors at 1.5 million a day.
Join our commenting forum
Join thought-provoking conversations, follow other Independent readers and see their replies