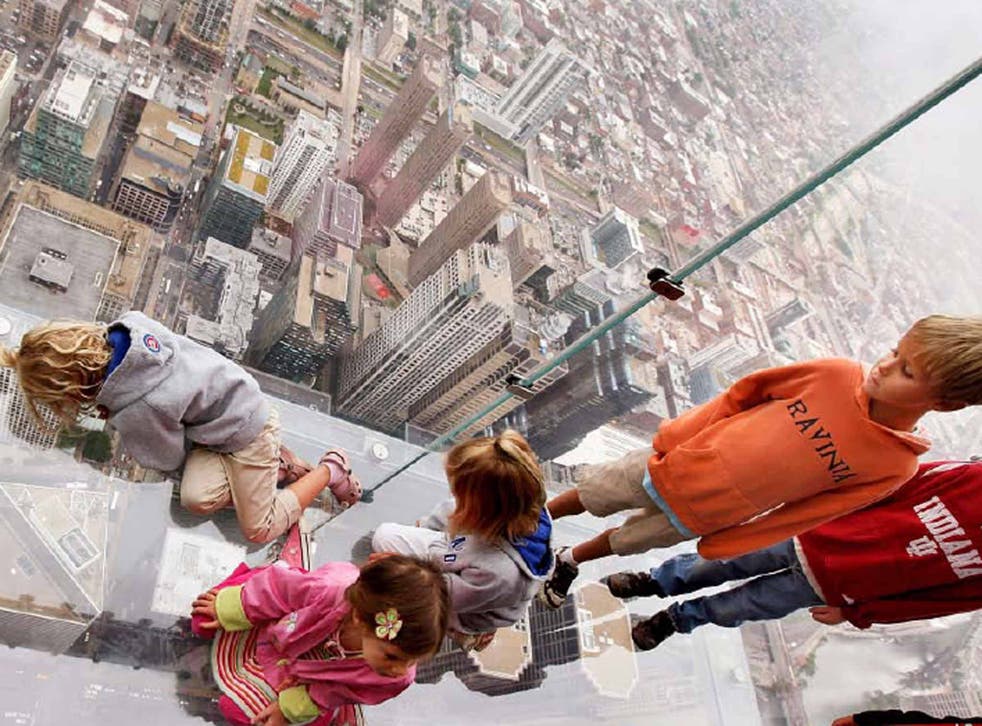 City break holidays 2015: Try Vienna, Marseille or Chicago
Never mind Berlin, Paris and New York, there's plenty going on in other cities around the world
Chris Leadbeater
Monday 29 December 2014 11:54 Comments
Berlin marks the 25th anniversary of its restoration as the capital of a unified Germany in 2015. But another European city is also marking a milestone – Vienna (wien.info) will be celebrating 150 years of the Ringstrasse. This noble 3.3-mile promenade, which encircles the centre of the Austrian capital, was officially opened in May 1865, replacing the city's obsolete medieval walls. Now it plays host to landmarks such as the Kunsthistorisches Museum (00 43 1 5252 45202; khm.at; €14/£11) – one of the world's great art galleries, home to works by Raphael, Vermeer, Rubens and Titian.
Of course, Vienna does modernity too. Several chic bars – including Planter's Club (00 43 1 5333 39315; plantersclub.com) – are serving a "Sound of The Ring" cocktail (gin, champagne, chocolate bitters) to toast the big birthday. And if you stray to the north side of the Danube, you can stay at Melia Vienna – which opened in February in the Donau-City Tower, Austria's tallest skyscraper (220m). Double rooms, from €143, complement a rooftop bar (00 43 190 104; melia.com).
Zurich (zuerich.com) could be due a reappraisal. The Swiss city is often (unfairly) seen as a drab business zone, but will colour its palette with the February arrival of the Kameha Grand (00 41 44 5255000; kamehagrandzuerich.com). Crafted by Dutch designer Marcel Wanders, this 245-room hotel will be full of inventive ideas, such as a Poker Face Suite with a roulette table, and a Workout Suite with mini gym. Doubles are £225, room only. The Kunsthaus (00 41 44 253 8484; kunsthaus.ch; Sfr22/£15), with works by Munch, Turner and Manet, proves Zurich can do art as well as finance.
10 most popular city break searches

Show all 7
Paris will always shine on the map of France – but Marseille (marseille-tourisme.com) will sing loudly in 2015 thanks to direct Eurostar services, which will link the biggest French city on the Mediterranean to London St Pancras in six and a half hours. Trains will run between one and five times a week (also stopping in Lyon and Avignon) starting in May – from £99 return. Marseille, having been one of the European Capitals of Culture in 2013, is a rising destination, where the hilltop Notre-Dame de la Garde is far prettier than its Parisian namesake. A three-night break in May at the four-star New Hotel of Marseille costs from £284 per person, including trains, with Eurostar (03432 186 186; eurostar.com).
If South-east Asia appeals, ignore the well-heard call of Bangkok – and flit to Singapore (yoursingapore.com). This city-state salutes 50 years of independence (initially from Britain, then from Malaysia) in 2015. National Day (9 August) will be marked with pomp and parades – but the cultural keynote will be the autumn opening of the Singapore National Gallery (00 65 6690 9400; nationalgallery.sg), where pieces by noted Singaporean artists such as Georgette Chen and Liu Kang will adorn the former Supreme Court building. A six-night stay at the legendary Raffles Hotel costs from £1,423 per person, with flights and breakfast, through Destinology (01204 821 446; destinology.co.uk).
Over in the US, skip past the twinkling delights of New York and visit Chicago (choosechicago .com). The city where Frank Lloyd Wright forged some of his finest work will turn a spotlight on to its structures via the inaugural Chicago Architecture Biennial (October-January 2016; chicagoarchitecturebiennial.org). The latest themes and widescreen ideas will be dissected at a series of exhibitions held at the Chicago Cultural Center. Virgin will join the fun with the launch on 15 January of the first Virgin Hotel; a revitalised version of the 1928 Old Dearborn Bank Building, with a rooftop bar and doubles from $267 (£170) – room only (001 855 946 6600; virginhotels.com).
In 2015, you could also ditch the guide book for something technological. The latest supplier of non-printed mini-break information is Seasonal Cities (seasonalcities.com) – a smartphone app which made its debut in the autumn. It gives daily suggestions on how to experience a city (museums, restaurants, excursions) based on the weather forecast – and currently covers 11 of them, including Barcelona, Berlin, Rome, Paris, Tokyo and Moscow. New content is supplied for each of the four seasons (69p per season, per city).
Register for free to continue reading
Registration is a free and easy way to support our truly independent journalism
By registering, you will also enjoy limited access to Premium articles, exclusive newsletters, commenting, and virtual events with our leading journalists
Already have an account? sign in
Join our new commenting forum
Join thought-provoking conversations, follow other Independent readers and see their replies