Plane turns back when cockpit window cracks mid-flight
Aircraft forced to return to Moscow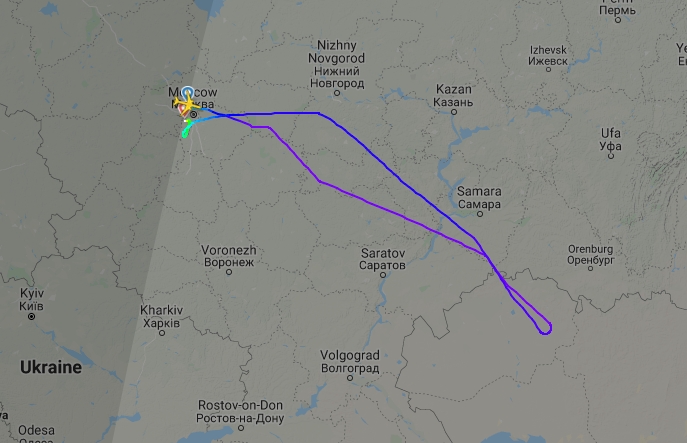 A plane was forced to turn back when a cockpit window cracked mid-flight.
Aeroflot flight SU6275, which had more than 200 people onboard, was flying from Moscow Sheremetyevo airport to Bangkok, Thailand.
The Boeing 777 aircraft was forced to land at Moscow Vnukovo airport, to the west of the Russian capital.
According to the TASS news agency, the crack in a cockpit window was reported when the plane entered Kazakh airspace.
According to local media reports, a replacement jet is understood to be on its way to continue the flight to Thailand.
World's best airlines 2020
Show all 10
It's not the first time a plane has had to divert due to a cracked windscreen.
Last November, a transatlantic flight was forced to divert to Ireland when pilots noticed a crack in the cockpit windscreen while flying at 38,000ft
Air Canada flight AC857 was flying from London Heathrow to Toronto when a crack in the side window was discovered mid-flight.
The Boeing 787 Dreamliner aircraft had passed Ireland and was beginning its journey across the Atlantic when the decision was made to turn back and land in Dublin.
The same month, an Indian airline that taped over a crack in one of its plane windows insisted that safety is its "utmost concern".
Passenger Hariharan Sankaran noticed the Sellotaped crack onboard Spicejet flight SG8152 from Mumbai to Delhi.
He shared a picture of the cracked window on Twitter, asking: "Isn't it a major safety concern? Anyone listening?"
Join our commenting forum
Join thought-provoking conversations, follow other Independent readers and see their replies