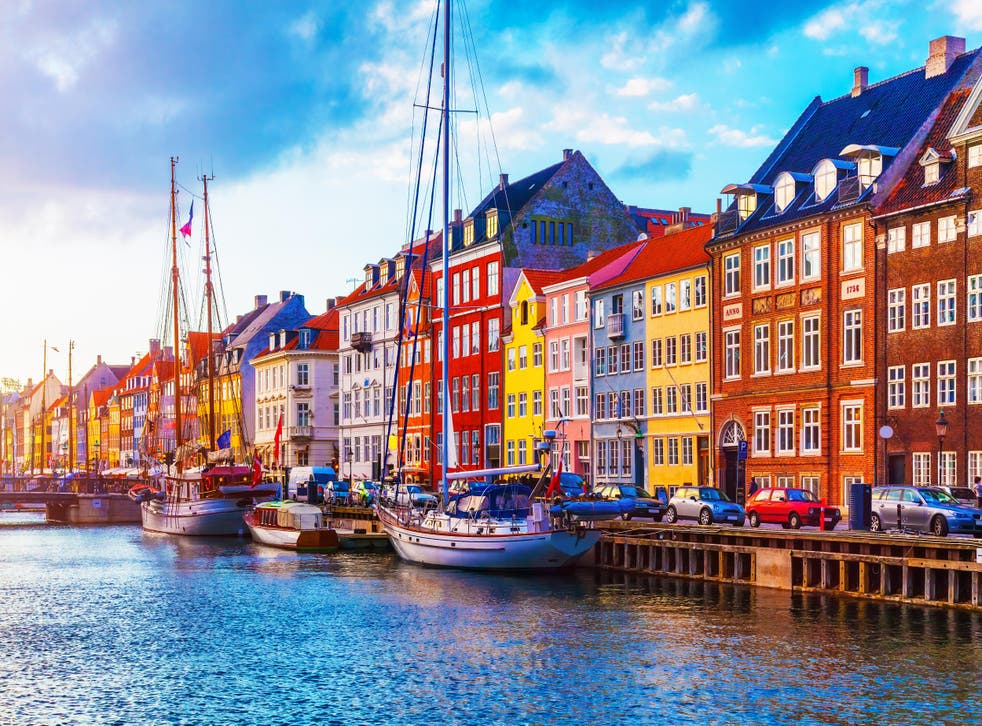 Copenhagen ranked most liveable city for Europeans
Cities in the Netherlands, Scandinavia and Switzerland top the rankings
Copenhagen has been voted the most liveable city for Europeans in new research released today.
Cities in Scandinavia, the Netherlands and Switzerland dominate the top 20 cities for European expats, according to data from consultancy ECA International.
In the UK, Edinburgh is the only city that ranks in the top 20, while Aberdeen came in at number 21.
Dublin re-entered the top 10 this year, ranking in joint ninth place with Gothenburg and Luxembourg City.
Elsewhere in the UK, London and Glasgow were ranked poorly for liveability factors, coming in 49th and 57th respectively.
World's 20 unfriendliest countries for expats

Show all 20
Outside Europe, Canadian cities ranked highly, as did Canberra in Australia and New Zealand capital Wellington. Singapore was the only Asian city in the top 100.
"Edinburgh and Aberdeen lead the way for UK cities in terms of liveability due to a range of factors including lower air pollution and a greater level of personal security," said Neil Ashman, senior location ratings analyst at ECA International.
"However, what really makes these two cities outshine others in the UK is the existing expat community. This is an important factor in the liveability analysis as a solid network of expatriates will help newcomers feel less isolated and reduces the anticipated culture shock for workers who relocate from overseas."
Ashman added: "Cities in Scandinavia, Switzerland and the Netherlands have offered good liveability across the board for many years now; with factors such as excellent infrastructure, reliable transport systems, and a high level of healthcare all contributing to their consistently excellent liveability score."
Ashman said that London's liveability score had remained steady, despite "higher air pollution and crime levels in the past year". He added that smaller cities generally outperform bigger ones in terms of liveability.
ECA ranks 480 cities around the world on a variety of "liveability" factors including health services, housing, social life and climate.
Top 20 most liveable cities for Europeans
1. Copenhagen, Denmark
1. Bern, Switzerland
3. The Hague, Netherlands
3. Geneva, Switzerland
5. Stavanger, Norway
6. Amsterdam, Netherlands
6. Eindhoven, Netherlands
6. Basel, Switzerland
9. Luxembourg City, Luxembourg
9. Gothenburg, Sweden
9. Dublin, Ireland
12. Aarhus, Denmark
12. Rotterdam, Netherlands
14. Zurich, Switzerland
15. Bonn, Germany
15. Munich, Germany
17. Vienna, Austria
17. Hamburg, Germany
19. Stockholm, Sweden
19. Edinburgh, UK
Join our new commenting forum
Join thought-provoking conversations, follow other Independent readers and see their replies