Coronavirus: Airlines forced to operate 'almost empty' flights to keep airport slots amid global outbreak
'We urgently need a temporary suspension of the rule,' says Airlines UK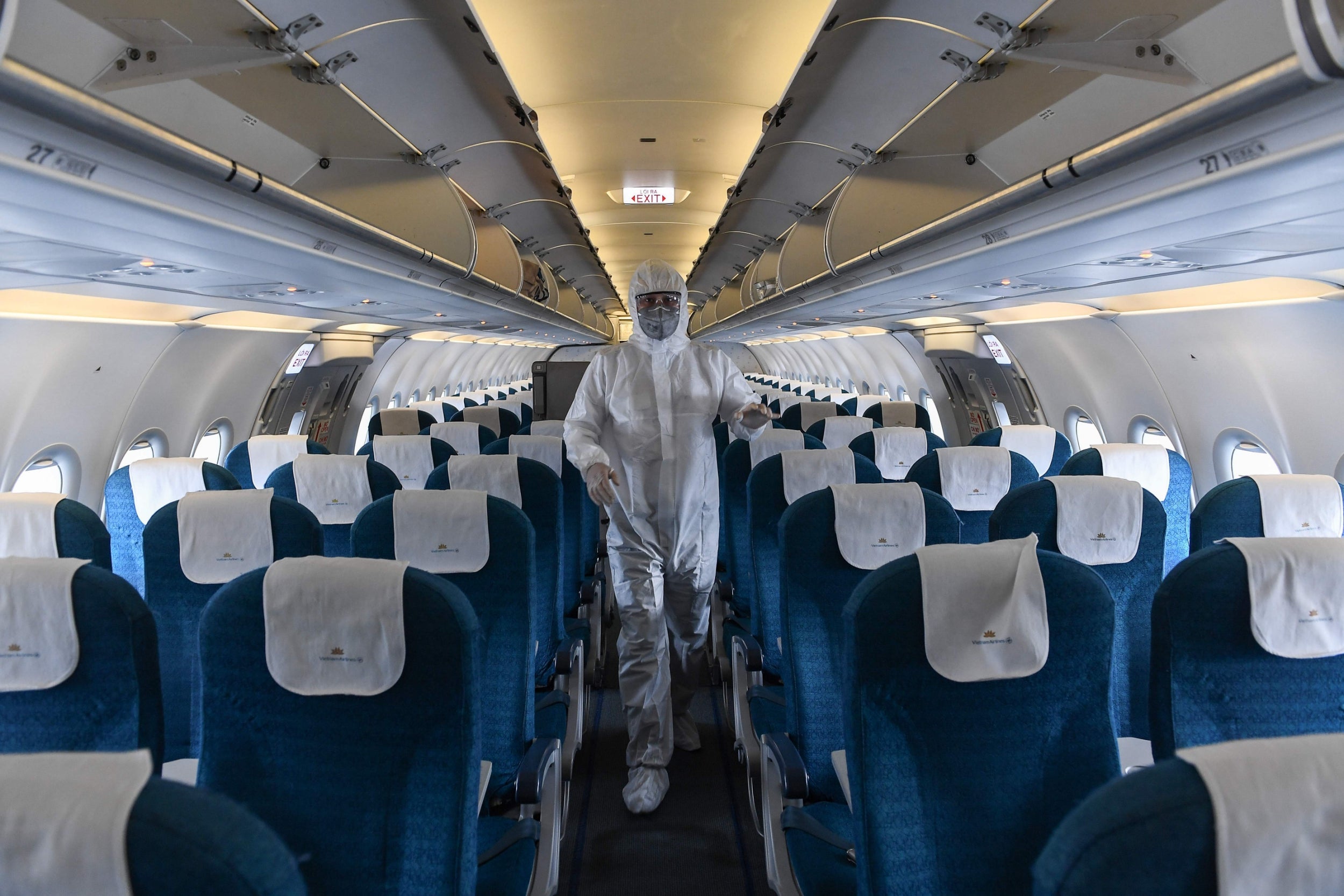 Airlines are being forced to operate "almost empty" flights amid the coronavirus outbreak in order to hang onto their airport slots.
Current rules state that carriers must use at least 80 per cent of their allocated slots or risk losing them to rival airlines.
While this rule has been relaxed for flights to and from mainland China and Hong Kong, it still applies to all other destinations, including Italy and South Korea, both of which have seen hugely reduced demand as travellers stay away.
Transport secretary Grant Shapps has written to Airport Co-ordination Ltd (ACL), the body responsible for slot allocation, urging it to relax the 80/20 rule to avoid unnecessary cost and carbon emissions.
"I am particularly concerned that, in order to satisfy the 80/20 rule, airlines may be forced to fly aircraft at very low load factors, or even empty, in order to retain their slots," he wrote in an open letter shared on Twitter.
"Such a scenario is not acceptable. It is not in the industry's, the passengers' or the environment's interest and must be avoided."
Virgin Atlantic CEO Shai Weiss has also argued for a suspension of the normal slot allocation rules.
"Passenger demand for air travel has dramatically fallen due to Covid-19 and in some instances we are being forced to fly almost empty planes or lose our valuable slots," he said.
"In the aftermath of 9/11 and following the outbreak of Sars, slot rules were quickly relaxed. Yet today, where the demand impact is greater, we only see short-term alleviation on slots used to fly to China and Hong Kong.
Airports empty as Coronavirus affects aviation industry
Show all 11
"Given the almost unprecedented impact on global passenger demand, the UK slot co-ordinator and the European Commission need to now urgently relax the rules for the whole summer.
"Common sense must prevail."
Airlines UK, the trade body for UK airlines, said that one of its members will have to operate 32 flights between now and 25 March with an average load factor of 40 per cent, accounting for more than 5,200 empty seats, unless the rules are changed.
"The impact of coronavirus on demand has meant that airlines are having to cancel some routes and re-think their schedules," said Tim Alderslade, chief executive of Airlines UK.
"However the 'use it or lose it' rule on airport slots – an airline's right to take-off from a certain airport at a certain time – means that carriers are being forced to fly half-empty planes or risk losing that take-off slot in future, seriously affecting their ability to plan ahead.
"It makes no sense whatsoever under these unique and challenging circumstances to force airlines to fly empty aircraft, wasting money and fuel and creating carbon emissions.
"We urgently need a temporary suspension of the rule – as happened during the financial crisis – to allow airlines to respond to demand and use their aircraft efficiently".
Join our commenting forum
Join thought-provoking conversations, follow other Independent readers and see their replies