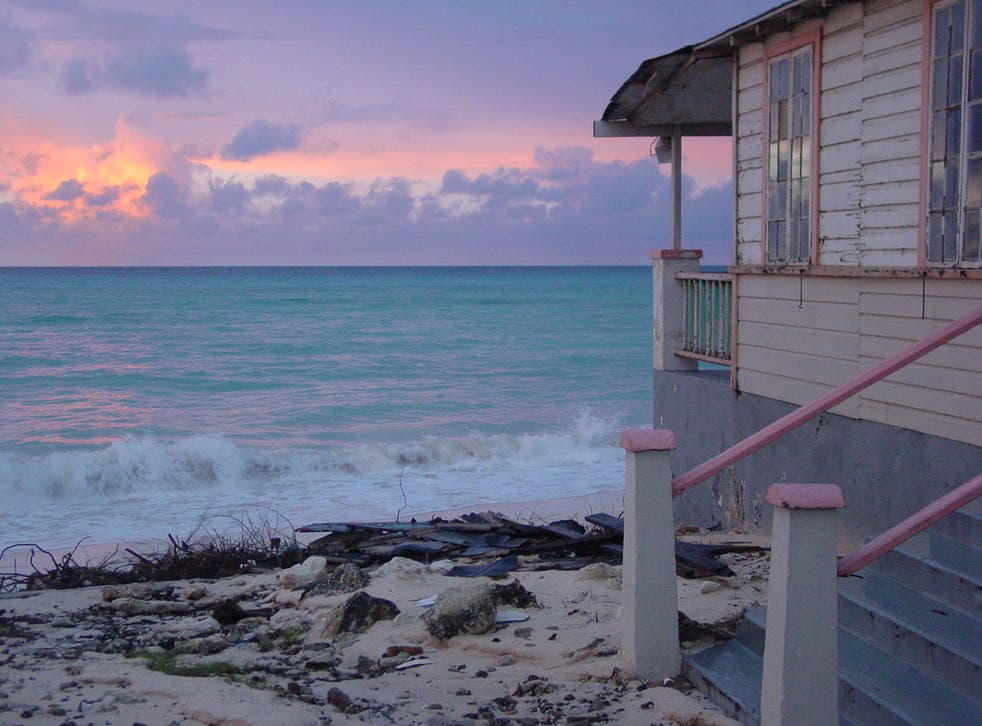 Barbados puts UK on danger list and demands quarantine from British visitors
Arrivals will have restricted movement and remain on the grounds of their hotel, resort or villa
British holidaymakers heading for Barbados must get there by midnight on 30 September or face a spell in a loose form of quarantine, the island's tourism ministry has said.
Soaring UK coronavirus infection rates mean that visitors touching down on the Caribbean island from Britain from 1 October 2020 face a series of challenges.
The Barbados Ministry of Tourism said: "The United Kingdom will be categorised as a high-risk country in accordance with the country risk assessments.
"As such, persons travelling from or transiting through the UK will be required to follow the protocols under the high-risk category." The UK has joined the same category as Brazil, France, Spain and the US.
The first hurdle is to have a negative Covid-19 test result from an "accredited lab" in the UK, within 72 hours of the planned arrival time in Barbados.
On touchdown at Grantley Adams airport in Barbados, officials from the Ministry of Health and Wellness will board the plane to check test results before passengers are allowed off.
Arrivals from the UK will initially have "restricted movement". They must remain in the grounds of their hotel, resort or villa.
Four or five days after "the first accepted negative test result," which could be as little as two days after arrival, travellers will be tested again – free of charge.
Unlike the UK government, the Barbados believe the "quarantine and test" strategy is effective.
If the second test proves negative, the traveller is able to leave the grounds of their property.
"We want to ensure that our citizens welcome all our guests to the island with a high level of confidence because we have put measures in place at the border for all our visitors" said the tourism minister, Lisa Cummins.
"Since we introduced the pre-testing requirements it has been overwhelming how our guests have responded. People want to be confident that they are sitting on a plane with other passengers who have also tested negative for Covid-19.
"When they get to Barbados, they want the confidence then that they are in a place where they can relax safely and, after a brief period in one of our hotels, resorts or villas, enjoy full access to all the island has to offer.
"We are able to offer that level of safety and confidence to our travellers and guests because of these measures which balance public health and safety with leisure and travel."
Stopping en route in, say, St Lucia along the way will not constitute a way to avoid quarantine if the visitor has been in the UK in the past three weeks.
"A traveller's risk category will be determined by the highest risk level associated with any country that they have travelled to or transited through within 21 days prior to travel to Barbados," the island's government says.
Transit passengers changing planes in Barbados to reach smaller islands or Guyana in South America must have a negative test certificate and undergo a health assessment – "which may include a temperature check and a brief interview by port health officials," according to the island's government.
British Airways is offering flights from Gatwick to Barbados for just £386 return on many dates in October.
Register for free to continue reading
Registration is a free and easy way to support our truly independent journalism
By registering, you will also enjoy limited access to Premium articles, exclusive newsletters, commenting, and virtual events with our leading journalists
Already have an account? sign in
Register for free to continue reading
Registration is a free and easy way to support our truly independent journalism
By registering, you will also enjoy limited access to Premium articles, exclusive newsletters, commenting, and virtual events with our leading journalists
Already have an account? sign in
Join our new commenting forum
Join thought-provoking conversations, follow other Independent readers and see their replies