Coronavirus: British Airways closes Gatwick Airport base indefinitely
Airline will move all its operations to Heathrow to save cash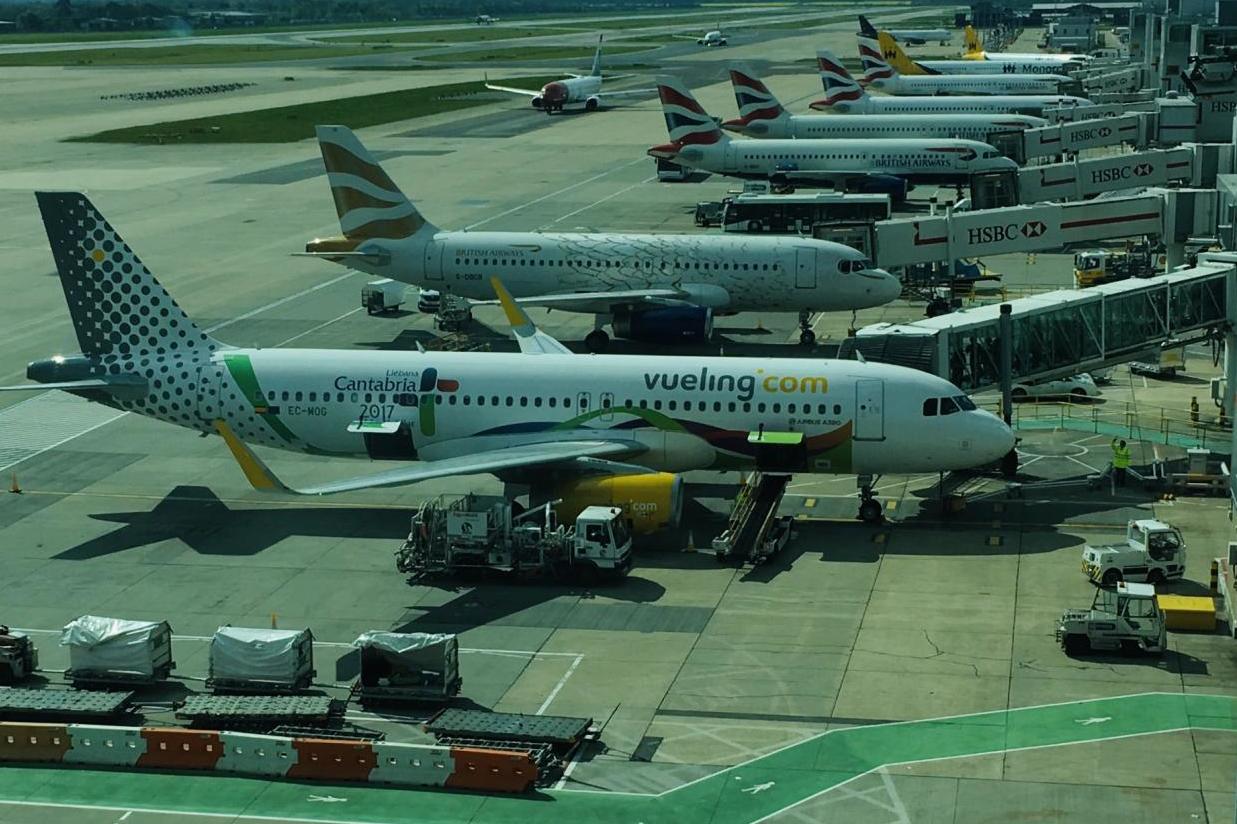 British Airways is to close its Gatwick airport base indefinitely due to the coronavirus crisis.
The airline told staff based at the Sussex airport in a late-night email.
A spokesperson said: "Due to the considerable restrictions and challenging market environment, like many other airlines, we will temporarily suspend our flying schedule at Gatwick.
"We are contacting affected customers to discuss their options."
Gatwick has long been BA's secondary base, with fewer flights and more of a leisure focus than Heathrow.
The move reflects the reality that all BA's scheduled services to and from Gatwick are cancelled until further notice.
The only operations shown today are two arrivals of repatriation flights from Lima in Peru.
Some ground operations staff will be kept on to maintain the airline's readiness to resume services.
British Airways is continuing to fly dozens of flights to and from Heathrow, with departures on Tuesday to Frankfurt, Gibraltar, Budapest, Lisbon, Reykjavik, Stuttgart and Manchester before 8am on Tuesday.
Gatwick, which until last month had the busiest runway in the world, has announced it is closing its North Terminal – and keeping its runway open to scheduled flights only between 2pm and 10pm daily during April.
On Monday, easyJet the biggest airline at Gatwick, announced it would ground all 344 aircraft across the UK because of the pandemic.
Norwegian, normally the third-biggest airline at Gatwick after easyJet and British Airways, has grounded almost its entire operation.
Join our commenting forum
Join thought-provoking conversations, follow other Independent readers and see their replies