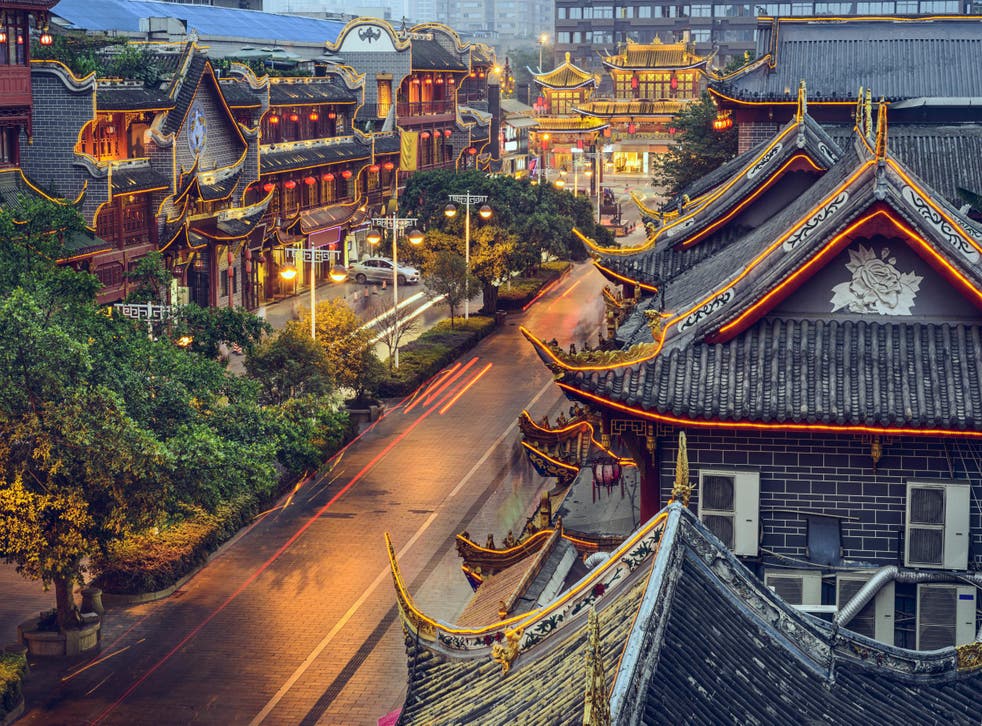 Chinese airlines sell flights for £3.20 amid coronavirus crisis
Carriers slash prices as passengers drop by 75 per cent
Helen Coffey
Friday 28 February 2020 11:03 Comments
Airlines in China are drastically cutting flight prices amid the coronavirus outbreak, including Shanghai-Chongqing one way for just 29 yuan (£3.20).
Chinese carriers are struggling, with two thirds of scheduled daily flights cancelled throughout February.
From 25 January to 14 February, China's aviation industry confirmed that average daily passenger traffic was 470,000 – a 75 per cent drop year-on-year.
Airlines are now hoping to boost domestic traffic by offering cut-price deals, reports the South China Morning Post, including the £3.20 fare, offered by Spring Airlines for the three-hour, 870 mile flight as a special offer for its frequent flyer club members.
Spring Airlines is also offering Shanghai to Harbin, a journey of 994 miles taking just over three hours, for 69 yuan (£7.60).
Other airlines are running offers too, including Shenzhen Airlines, part of state-owned carrier Air China, which has Shenzhen to Chongqing fares from 100 yuan (£11). This is around 5 per cent of the usual price of 1,940 yuan (£214).
Chengdu Airlines, part of Sichuan Airlines, also has one-way fares from Shenzhen to Chengdu for just 100 yuan (£11). The flight covers 808 miles and takes two hours and 40 minutes.
Almost 100,000 flights were cancelled during the first month of the coronavirus outbreak, with the same number again estimated to have been proactively removed from the schedules.
The figures have been calculated by the data analyst, Cirium, for the period between 23 January and 18 February 2020.
The grounded flights account for over two-thirds of China's originally scheduled flights.
The cancellations have been so wide-ranging that they are denting global growth significantly.
The Foreign and Commonwealth Office (FCO) is currently advising against all travel to mainland China and British Airways and Virgin Atlantic have both suspended all flights.
The FCO is now warning: "If you're in China and able to leave, you should do so. The elderly and those with pre-existing medical conditions may be at heightened risk".
The only other places the FCO advise against travelling too are 11 villages in northern Italy that are currently being quarantined and Daegu and Cheongdo, two designated "Special Care Zones" in South Korea that are also on lockdown.
Register for free to continue reading
Registration is a free and easy way to support our truly independent journalism
By registering, you will also enjoy limited access to Premium articles, exclusive newsletters, commenting, and virtual events with our leading journalists
Already have an account? sign in
Join our new commenting forum
Join thought-provoking conversations, follow other Independent readers and see their replies