Coronavirus: Thousands of passengers on lockdown onboard cruise ship
Holidaymakers are trapped onboard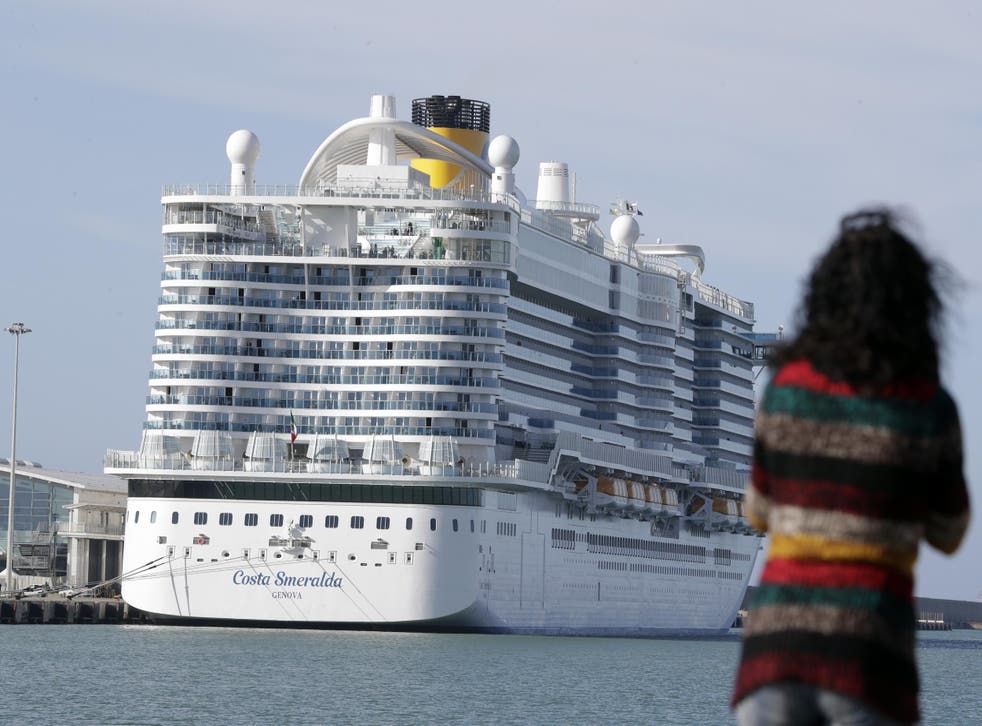 Around 6,000 passengers are stranded on a cruise ship in Italy amid fears that a passenger onboard may have contracted coronavirus.
Tests are being carried out on a 54-year-old woman from Macau, and her and her husband have been placed in an isolation unit onboard the Costa Smeralda ship.
The liner, which belongs to Costa Cruises, is currently docked in Civitavecchia, a port north of Rome.
Thousands of holidaymakers are being kept onboard the ship while tests to determine whether the woman has coronavirus are carried out.
She arrived in Italy five days ago and boarded the Costa Smeralda at the port of Savona, northern Italy. She subsequently came down with a fever and flu-like symptoms.
Coronavirus: Cases soar of deadly new flu-like virus

Show all 154
The ship has been sailing a seven-day voyage around the western Mediterranean, and has stopped at Marseilles, Barcelona and Palma in Mallorca.
In a statement to The Independent, Costa Cruises said that as soon as the suspected case was detected, the onboard medical team immediately isolated the passenger.
Costa said it would adhere to guidance from the local health authority, as well as the that of the World Health Organization and Centers for Disease Control and Prevention.
"It is our utmost priority to ensure the health and safety of passengers and crew," it added.
The deadly virus, which originated in Wuhan, central China, has so far killed 170 people.
It comes as airlines around the world suspend services to mainland China amid fears of the virus developing.
British Airways has suspended daily services to Shanghai and Beijing as the respiratory illness sweeps across the country.
Major airlines including SAS and Lufthansa have followed. Airlines including KLM, United, Delta and Korean Air have all slashed services to mainland China.
Register for free to continue reading
Registration is a free and easy way to support our truly independent journalism
By registering, you will also enjoy limited access to Premium articles, exclusive newsletters, commenting, and virtual events with our leading journalists
Already have an account? sign in
Register for free to continue reading
Registration is a free and easy way to support our truly independent journalism
By registering, you will also enjoy limited access to Premium articles, exclusive newsletters, commenting, and virtual events with our leading journalists
Already have an account? sign in
Join our new commenting forum
Join thought-provoking conversations, follow other Independent readers and see their replies