Coronavirus results in new world's longest flight
Record-breaking journey was a one-off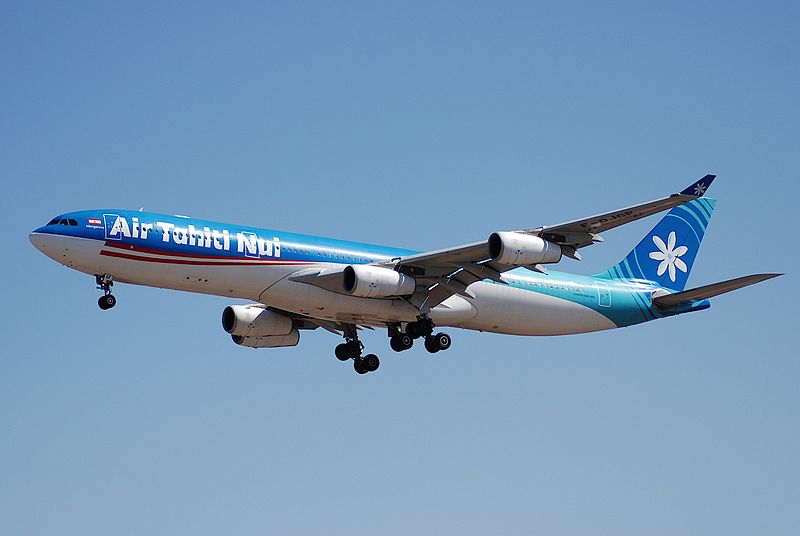 The coronavirus pandemic has had at least one unexpected effect – it led to an airline breaking the record for the world's longest commercial flight.
An Air Tahiti Nui service flew all the way from Tahiti, French Polynesia, to Paris, France on 14 March.
The 9,765-mile journey made it both the longest scheduled passenger flight and the longest ever domestic flight by distance, as French Polynesia is a territory of mainland France.
The record-breaking service was as a direct result of travel bans implemented to combat the spread of Covid-19.
Flight TN064 normally has a stopover in LA, but the new travel restrictions banning all foreign nationals who have visited European countries from entering the US made this impossible.
The Boeing 787, which was much emptier than usual due to the reduction of nearly all international travel, did the journey in one direct flight instead.
This was only possible due to the low load factor, which meant the aircraft was light enough to continue without stopping to refuel. The aircraft was airborne for just under 16 hours.
However, the journey was a one-off, according to the carrier.
"This flight was operated on an exceptional basis and within the constraints imposed by the American authorities in the face of the Covid-19 epidemic," an Air Tahiti Nui spokesperson told CNN Travel.
Singapore Airlines is the former record holder, with its scheduled passenger service between Singapore and Newark that covers 9,534 miles.
Australian carrier Qantas set its own record in 2019, when it flew three ultra-long-distance test flights between the UK and the US and Australia respectively.
Airports empty as Coronavirus affects aviation industry
Show all 11
Dubbed "Project Sunrise", these direct flights will only launch to the public if deemed commercially viable.
The London-Sydney pilot flight took place in November, taking more than 19 hours and covering more than 10,000 miles.
Join our commenting forum
Join thought-provoking conversations, follow other Independent readers and see their replies