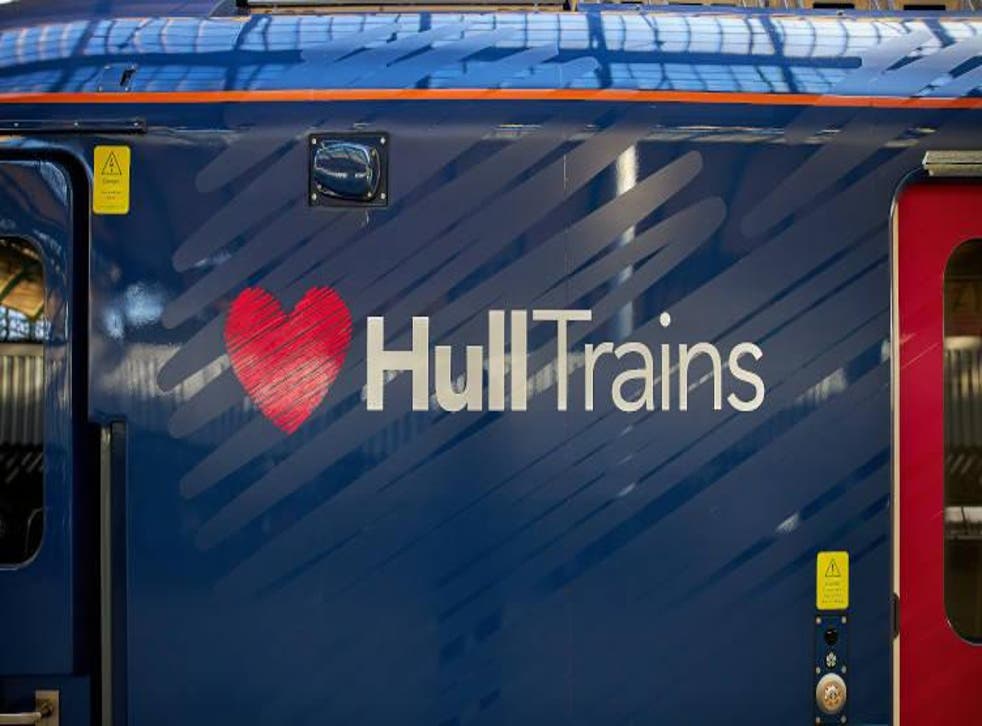 Coronavirus: Hull Trains becomes the first UK rail operator to suspend all services
The rail operator has stopped trains from 30 March until further notice
Hull Trains has become the first UK rail operator to suspend all services amid the coronavirus pandemic.
The company, which is part of First Group, said that from Monday 30 March, it will be temporarily stopping its trains for an indefinite period of time due to "the current travel restrictions and low passenger numbers".
In a statement released on its website, the operator said: "As a result of the unprecedented circumstances surrounding the coronavirus pandemic, passenger numbers across the industry have dropped significantly since national guidance was issued for people to stay at home and stop all non-essential travel.
"Hull Trains is an open access operator and does not have a contract with the government, as a result we have not been offered additional financial support which franchised rail operators have in the form of an Emergency Measures Agreement.
"After exploring all possible avenues to keep services running, it is not currently financially viable to run our services."
Hull Trains currently serves a number of destinations, including Hull, Doncaster, Retford, Stevenage and London.
The company said that other rail operators will be accepting tickets for key workers making essential journeys.
A full refund is available for all other customers, and admin fees will not be applied.
Louise Cheeseman, managing director of Hull Trains, said: "We play a vital role in the regional economy, as recognised by our local MPs, and we fully intend to resume operations as soon as we can.
"It's been a very difficult week for the business but the reluctant decision to temporarily suspend services is the right one based on the current unprecedented circumstances and I hope our passengers understand this. The move protects the long-term future of Hull Trains and our people's jobs which is important as it will allow us to reinstate operations quickly when possible.
"We will continue to review the dynamic situation as it unfolds and we plan to return as a resilient train operator for the city of Hull and East Riding as soon as we can."
It comes as the government announced that rail services across the UK would be cut in response to the Covid-19 pandemic.
The Department for Transport (DoT) announced earlier this month that rail services across the UK woud be reduced from Monday 23 March.
There has been a "gradual reduction in train services across the country," according to a statement, with reductions increasing across the network over the coming days.
Over time, the UK rail network will only operate half of the normal number of services, Reuters reports.
The rail franchising system has also been suspended to give operators greater flexibility in terms of offering refunds to customers.
Join our new commenting forum
Join thought-provoking conversations, follow other Independent readers and see their replies