UK will only have room for one in 10 passengers on public transport, says minister
Grant Shapps warned the government will 'take steps' if overcrowding ensues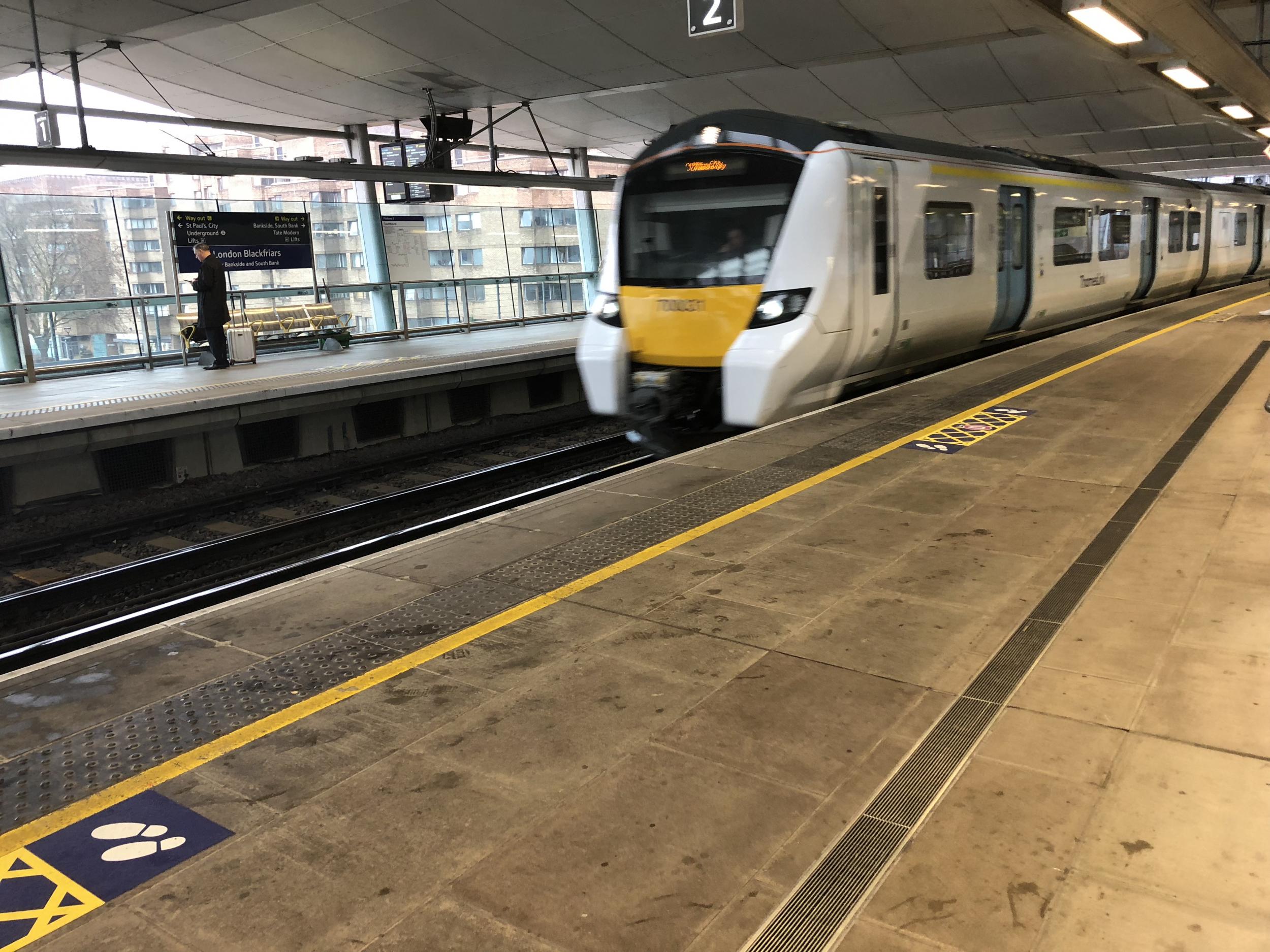 The transport secretary has urged employees returning to work to avoid public transport, and warned that the government will "take steps" if the system gets too overcrowded.
On the BBC's Today programme, Grant Shapps said: "As we get 100 per cent of trains, buses and public transport running, we will only have, with social distancing in mind, room for one in 10 passengers.
"We have to appeal to people to look for alternative – and ideally active – forms of transport.
"We must ensure that we don't bring this disease back by having people too close together.
"We appeal to the public to stay alert on public transport, ideally to avoid using it."
Mr Shapps said that enforcement would be done initially "through gentle advice".
He said: "We've got a big team of marshallers going out through Network Rail, Transport for London, we've got the British Transport Police out there, to remind people that we don't want to see platforms crowded.
"There will be fleeting moments when people are obviously within that two metres but we ask for the public's cooperation.
"We would have to run seven times the normal level of services to make it OK and the network can't physically fit that number of trains and buses in."
But the transport secretary warned that the government will "take steps" if overcrowding ensues, saying: "If we see the R number go up again, and particularly above one, we will have to take steps.
"It means going back to staying at home."
Mr Shapps was also asked about the government's attitude to overseas holidays.
On Tuesday, the health secretary said: "It is unlikely that lavish international holidays are going to be possible for this summer." Matt Hancock agreed with Phillip Schofield on ITV's This Morning that summer was essentially cancelled, saying: "I think that's likely to be the case, yes."
Mr Shapps said: "Right now, you can't stay somewhere else overnight. And internationally the Foreign and Commonwealth Office advice is: you must not travel.
The most stressful Tube stations
Show all 15
"A government minister can't be the travel agent in this case. We don't know how the virus will respond."
On Sunday the prime minister announced that arrivals to the UK would face 14 days of self-isolation. The quarantine rules are unlikely to apply to people coming from France or Ireland.
The transport secretary had been reported to have been strongly opposed to the policy, even to the extent of telling airline bosses that the idea might be quietly dropped.
But on Today he backed mandatory quarantine, saying: "I do think that it's right that as we get this under control in the United Kingdom we don't reimport it."
He said it would come in at the end of May.
Ryanair has announced it will restart flights at scale from July, while Tui maintains it is ready to commence package holidays from 15 June.
Join our commenting forum
Join thought-provoking conversations, follow other Independent readers and see their replies