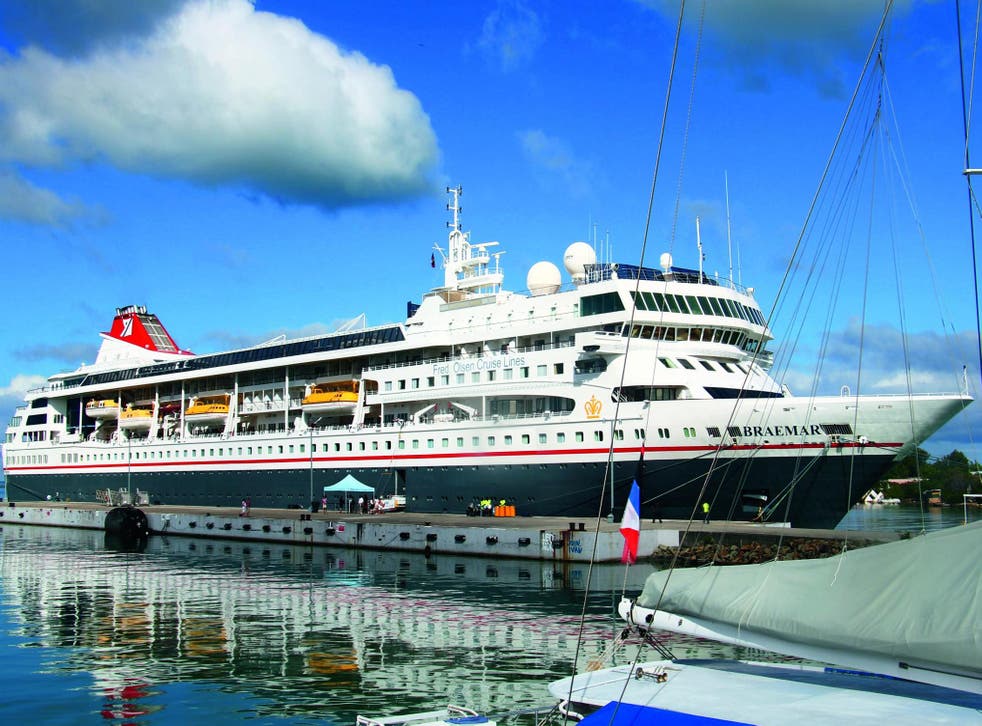 Coronavirus: Dominican Republic turns away cruise ship even though no one had symptoms
'No guests or crew are, or have been, displaying symptoms that are considered to be consistent with those of coronavirus' – Fred Olsen
Hundreds of British cruise passengers are finally heading home from the Caribbean, four days late, after the Dominican Republic refused to allow their ship to dock.
The Fred Olsen ship, Braemar, was due to arrive in the port of La Romana last Thursday. An estimated 500 passengers from the UK had flown in to board, while a similar number were expecting to disembark and fly home.
The Dominican Republic banned the ship after reports – refuted by the cruise line – that several passengers were displaying symptoms similar to those of Covid-19.
A spokesperson for Fred Olsen said: "On Thursday 27 February, Braemar was unable to begin debarkation operations in La Romana, Dominican Republic. We believe that this was as a result of a small number of influenza-like cases on board.
"No guests or crew are, or have been, displaying symptoms that are considered to be consistent with those of coronavirus."
Coronavirus: Streets around world left empty

Show all 10
Eventually the Braemar was given permission for what Fred Olsen called "an unscheduled turnaround call" at Philipsburg on St Maarten – the small Caribbean island shared between the Netherlands and France.
Passengers were allowed to disembark on Sunday, but their charter flights to Gatwick and Manchester did not take off until the early hours of Monday morning.
Three additional flights were chartered for passengers who have been waiting in hotels in the Dominican Republic for a chance to board.
They were flown from La Romana to the Dutch port and boarded the ship – not knowing where it will sail. The spokesperson said: "Guests from La Romana, Dominican Republic are now safely on board Braemar, and the ship has set sail for Port Royal, Jamaica.
"Both operations were subject to significant delays due to continued controls put in place on St Maarten. We would like to apologise to all our guests for the inconvenience that this has caused."
The cruise line does not yet know the final itinerary for the current cruise.
The Independent is seeking clarification from Fred Olsen about recompense for affected passengers.
Dozens of cruise ships have had their itineraries changed over the past few weeks.
Cunard has moved vessels to Australia, but is warning passengers to bring at least 14 days of extra medication: "In the event of unexpected travel delays and emergencies, please remember to bring additional prescription medication for at least two weeks beyond the length of the cruise.
"Also bring a list of the names, strengths and dosages of all medications in case refills are required."
Join our new commenting forum
Join thought-provoking conversations, follow other Independent readers and see their replies