Coronavirus: Qatar Airways is increasing flights while other airlines stop flying
Exclusive: 'Where we are able to fly, we will fly', says Simon Talling-Smith, chief commercial officer of Qatar Airways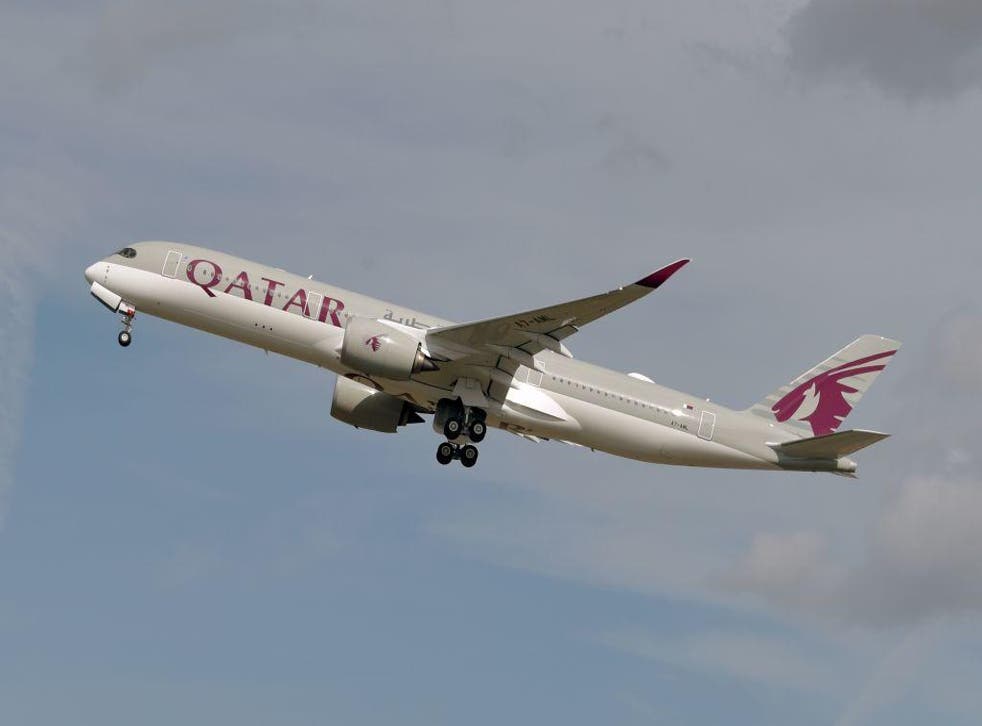 "My son and his wife are stuck in Nicaragua. They believe the Costa Rica border is closed. Can you help/advise how they can get home to UK, please?"
Denise Hope's appeal is typical of hundreds received by The Independent after the Foreign Office urged British travellers to return.
While some in Peru are being rescued by a series of repatriation flights between Lima and Heathrow, many other clusters of UK travellers are feeling helpless.
As flight bans multiply around the world and anxiety grows among British travellers stranded abroad, Qatar Airways has pledged to "clear the backlog" of people wanting to get home from Asia, Africa and Australasia.
An estimated 50,000 UK citizens in long-haul destinations are finding it difficult or impossible to follow the government's travel advice to return home.
The UAE has suspended all flights, effectively grounding Emirates and Etihad – which would normally be flying more than 200,000 passengers a day between them.
In a bid to contain the spread of coronavirus, many other countries have imposed flight bans that are closing down options almost by the hour.
But Qatar has yet to close its airport, Doha, to flights – and has just announced a big expansion of flights to and from Australia, including a new link to Brisbane and three daily flights from Sydney.
Simon Talling-Smith, chief commercial officer of Qatar Airways, told The Independent that the airline is ramping up capacity as others close down their operations.
"Having downsized our operation a little bit about a week ago, we're now upscaling again: adding additional flights to some destinations, putting on bigger aircraft – for example our A380s are back in the sky now.
Coronavirus – Will a facemask help?
"We've made this our core mission right now, to get people home.
"More than three-quarters of our bookings at the moment are people who are returning home – either returning home from trips or they've been located in another country and they've been advised to or just wish to go to their home country.
"I think that's very human to want to be in your country at a time of crisis."
There has been criticism of the UK government for failing to provide rescue flights for British travellers in far-flung parts of the world. The US has organised rescue flights from Latin America and Africa, while Lufthansa of Germany is operating a charter flight from Auckland to Frankfurt to bring nationals home.
Travellers' chances of finding a commercial flight have been drastically reduced by key hubs such as Singapore shutting down to transit passengers.
"Sometimes governments do put in place restrictions that mean we just simply cannot fly to a country," said Mr Talling-Smith. "But where we are able to fly, we will fly."
Some travellers have accused Qatar Airways of profiteering from the coronavirus crisis. One-way flights from Sydney to London Heathrow on Saturday 28 March are available, but only in first-class – priced at £6,200.
Mr Talling-Smith said: "We have got some flights that are very full and I don't think it's any different from normal life: when you're trying to buy a ticket on a plane that departs tomorrow and it's almost completely full, then the last few tickets are going to be sold at the top of the range of prices.
"Equally we have other flights in future days and weeks that are not full at all – a lot of this traffic is very directional. And there are low prices available as well.
"It is a mix but inevitably last-minute, full aircraft do tend to drive higher prices."
Many other airlines are continuing to fly where they can, albeit with reduced frequencies and with very different inflight service.
Words at the window: Social isolation and the Coronavirus

Show all 12
British Airways, which is one-quarter owned by Qatar Airways, is flying almost empty to many destinations to bring back passengers who are due to come home.
But BA's planes have fewer cabin crew than usual, with a basic meal service served with disposable cutlery and crockery in all cabins.
No alcohol is being served, and no dietary meal options are available – with passengers encouraged to bring their own food on board.
Simon Talling-Smith, himself a former British Airways executive, said: "I've been through 20 years of these crises. For me it's like all of the other crises rolled into one: a bit of 9/11, a bit of financial crisis with a sprinkling of volcano. There's been nothing like it.
"I think there will be a substantial demand for people returning home for weeks to come. We're doing everything we possibly can."
Meanwhile, The Independent has advised Denise Hope that her son should contact the UK Embassy in Managua to try to obtain documentation for them to reach San Jose and fly out on one of the Iberia rescue flights to Madrid.
Alternatively they could see what rescue flights are being organised to the US – though they must have correct documentation in place to transit through America.
Register for free to continue reading
Registration is a free and easy way to support our truly independent journalism
By registering, you will also enjoy limited access to Premium articles, exclusive newsletters, commenting, and virtual events with our leading journalists
Already have an account? sign in
Register for free to continue reading
Registration is a free and easy way to support our truly independent journalism
By registering, you will also enjoy limited access to Premium articles, exclusive newsletters, commenting, and virtual events with our leading journalists
Already have an account? sign in
Join our new commenting forum
Join thought-provoking conversations, follow other Independent readers and see their replies