Quarantine: 'We're not going to be able to police self-isolation', says Police Federation chair
Metropolitan Police Federation chairman says planned 14-day strategy is unenforceable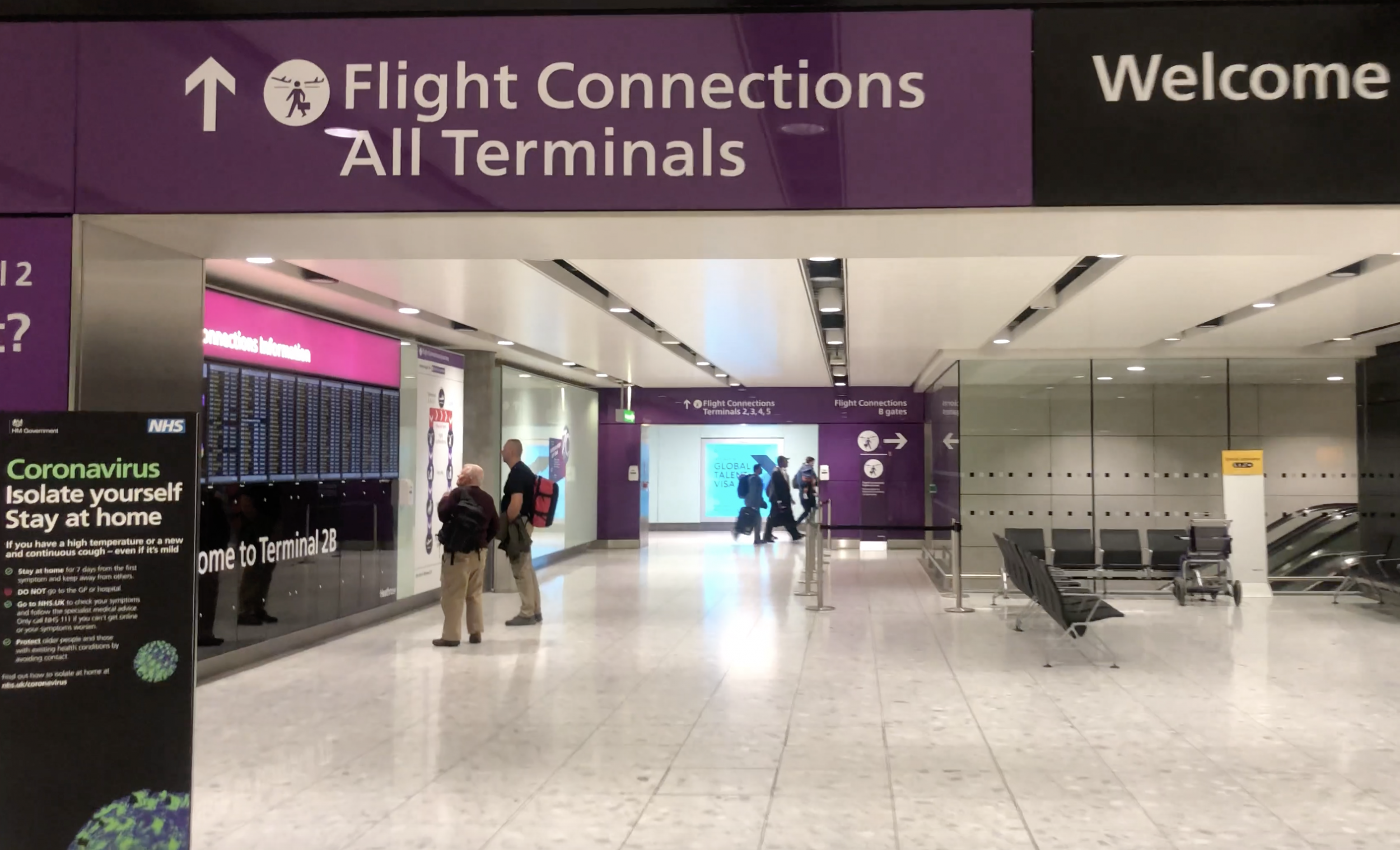 A leading police representative has said officers will not be able to enforce the government's new quarantine strategy.
The prime minister is expected to announce that travellers arriving from abroad will be required to self-isolate in a private dwelling for 14 days.
It will apply to all international arrivals except passengers from the Republic of Ireland, key workers (including lorry drivers), pilots and ship and train crew.
While the government has declined to comment on how the quarantine scheme will work, The Independent understands that travellers will need to fill in a declaration that specifies an address in the UK.
They must agree to stay there for two weeks without venturing outside, regardless of any easing of lockdown rules.
It is believed that police will make random checks to ensure the individual is where they said they would be, with heavy fines imposed for non-compliance – possibly up to £1,000.
But the Metropolitan Police Federation chairman, Ken Marsh, said: "We're not going to be able to do it. That's the end of it."
Speaking to Stephen Nolan on BBC Radio 5 Live, Mr Marsh said: "If we're talking tens of thousands of people coming into the UK, who are then expected to self-isolate for a fortnight, that is nigh-on impossible to police."
The new quarantine policy effectively assumes that every incoming traveller is a carrier of coronavirus. But many aspects are currently unclear, including how people will reach their intended destination.
A Home Office spokesperson said: "We do not comment on leaks. The focus remains on staying at home to protect the NHS and save lives."
Airlines and airports have criticised the quarantine strategy, saying it will stifle plans to re-start aviation as the lockdown eases.
Because it applies to all inbound travellers, the 14-day self-isolation rule will deter British travellers from venturing abroad.
Travel agents and tour operators are braced for a surge of demands for holiday refunds when they start taking calls on Monday morning.
Join our commenting forum
Join thought-provoking conversations, follow other Independent readers and see their replies