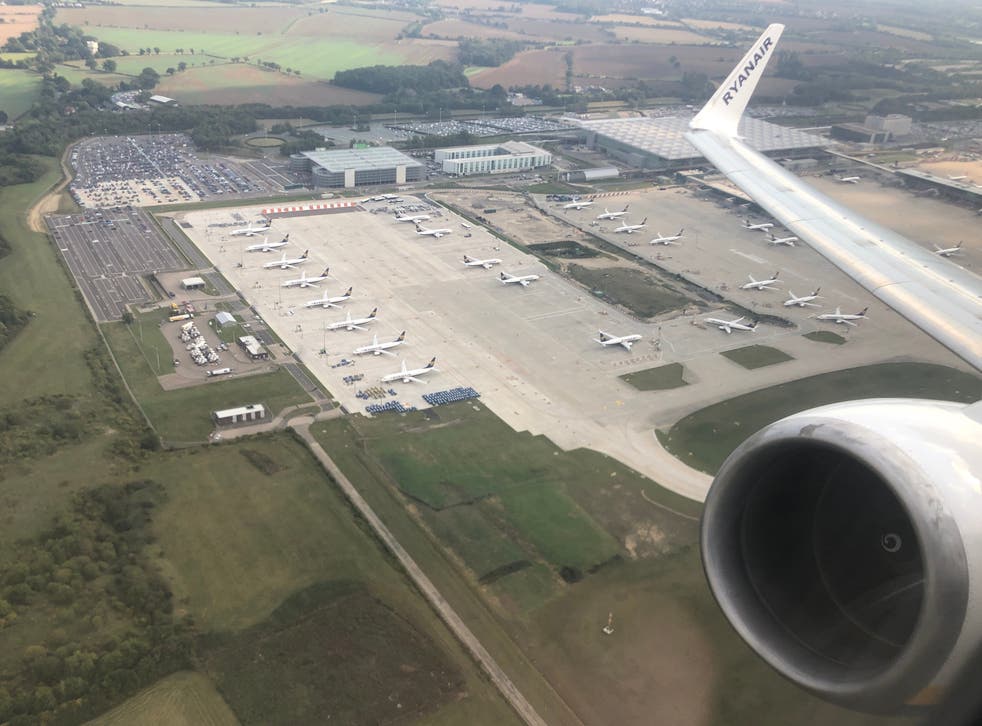 Ryanair bookings slump by 90 per cent for November and December
'We have never seen such awful forward bookings,' said the boss of Europe's biggest budget airline
Simon Calder
Travel Correspondent
Thursday 24 September 2020 10:38 Comments
Europe's biggest budget airline has seen forward bookings collapse by 90 per cent because of a lack of confidence among passengers, its chief executive has said.
Ryanair's boss, Michael O'Leary, told Robert Peston on ITV: "We operated about 50 per cent of our schedule through August, September, we expect to operate only about 40 per cent of our schedule in October, and at the moment November and December look like they're booking at about 10 per cent of normal levels.
"That's a number that's repeated across most of the airline industry.
"We have never seen such awful forward bookings."
Mr O'Leary criticised the Department for Transport (DfT) policy of adding and subtracting countries from the "no-go" list each Thursday.
"If we stick to the current UK scheme where the government adds Portugal one week, takes it off the next week, adds Greece, takes it off, nobody – businesspeople, people going away for weekends – can make any bookings with confidence, without having their plans disrupted.
"The British government doesn't have any competence, let alone confidence.
"Flying is safe, but governments must create an environment where people can make these bookings with some degree of confidence."
The Ryanair chief executive urged the UK to adopt a European Union plan to classify locations according to risk and permit travel between most locations.
"We need this done on a regional basis, not a national basis," said Mr O'Leary.
"Most of the Covid cases are taking place in built-up cities, not in tourism destinations.
"So fine, you can't go to Lisbon because the Covid rates are high in Lisbon, but you can still go to Faro because in the Algarve the rates are low."
The Independent has asked the DfT for a response.
The Ryanair boss also said he would keep the bonus worth over £400,000 that he was awarded earlier this month – saying it was for the financial year ending in March 2020, which was highly profitable. But, he said: "I have taken a 75 per cent pay cut."
Later today, the DfT is expected to add Denmark and Iceland to the list of countries from which travellers must quarantine, following surges in new infections in both countries.
Register for free to continue reading
Registration is a free and easy way to support our truly independent journalism
By registering, you will also enjoy limited access to Premium articles, exclusive newsletters, commenting, and virtual events with our leading journalists
Already have an account? sign in
Join our new commenting forum
Join thought-provoking conversations, follow other Independent readers and see their replies